integrator.io supports handlebars for static lookups. If you are very well versed with handlebars, you can use them directly in the Export Field of the mapping screen. However, there is another way to implement handlebars for static lookups.
To implement handlebars for static lookups, you can also follow the following procedure.
1. On the mapping screen, click on the Gear icon of field on which you want to use handlebars for static mapping. In the following image we are applying handlebars on the Name field for static mapping.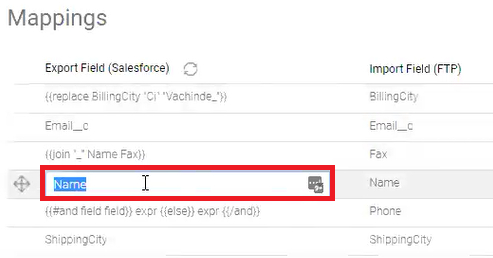 2. Select Multi-Field.
3. From the Function drop-down box select the function that you want to use. For example, JOIN.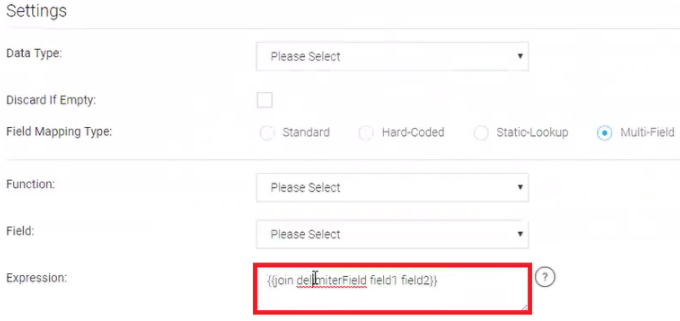 4. Replace the variables with the field names that you want to join. For example, First Name and Last Name.
Note: You can also select fields from the Field drop-down list box, and then modify the handlebar expression as per your requirement.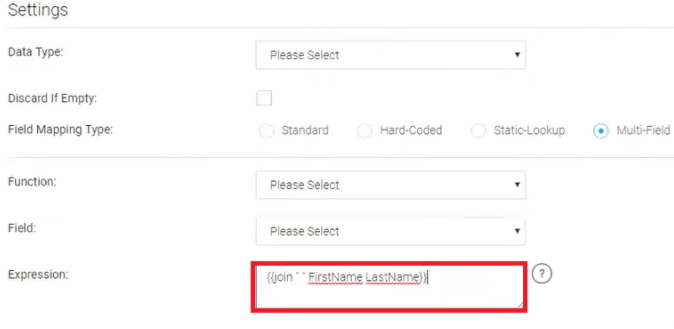 5. Click Save.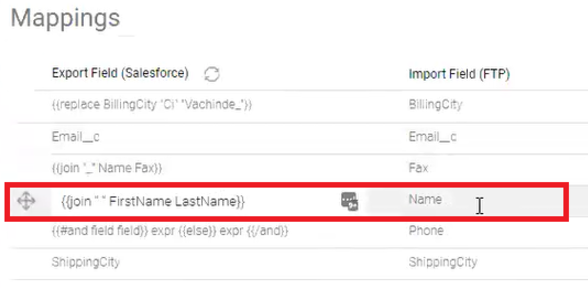 6. Click on the Gear icon of the same field where you just implemented handlebars.
7. Click on Static-Lookup, and then enter the desired values for the Export Field and Import Field.
8. Click Save.