Contents
See also
Establish a relational database connection
Create a connection to MySQL.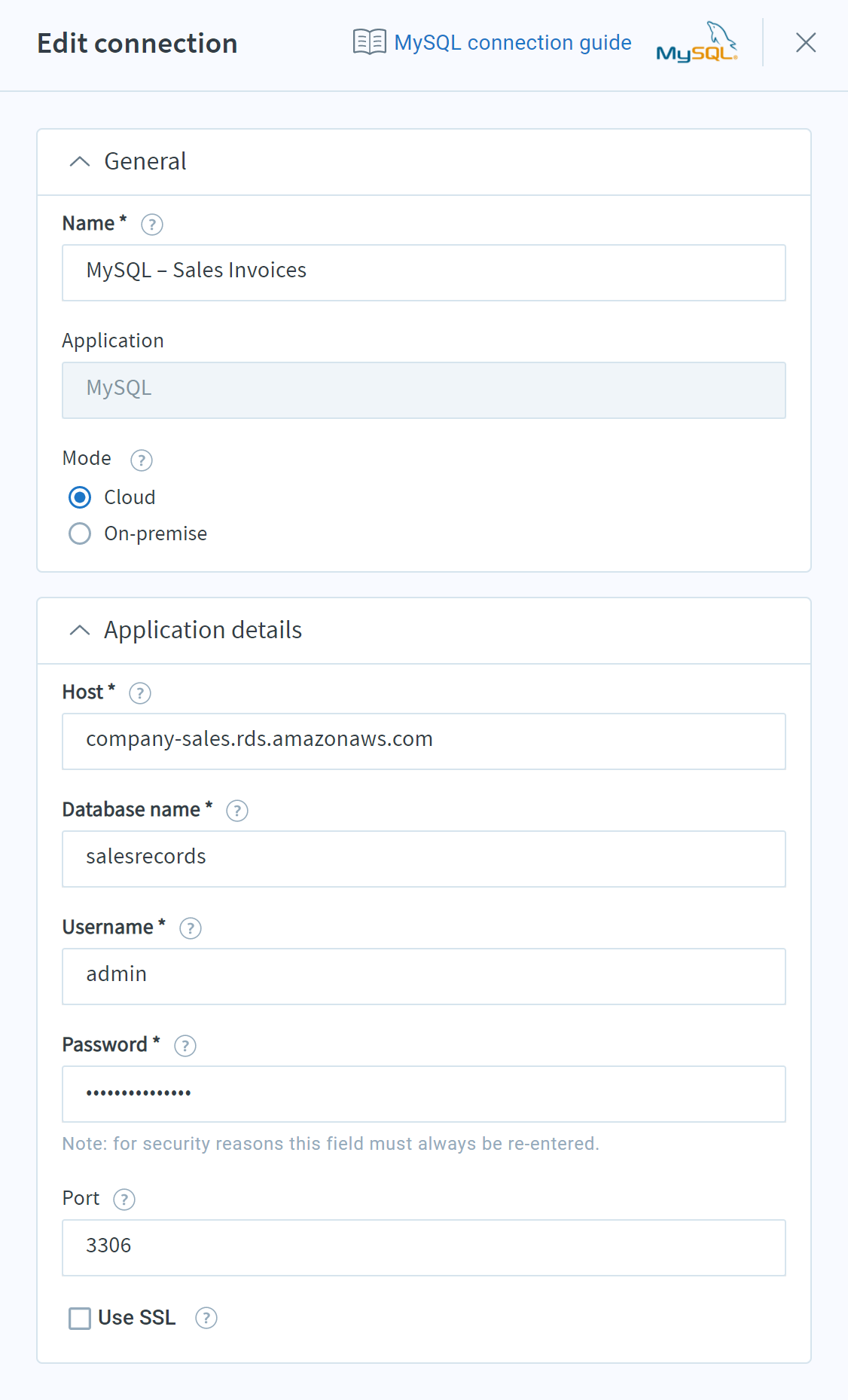 Export data from the connected database
From the Resources menu, select Exports to open the list of exports for your account.
At the upper right of the Exports page, click + New export.
In the resulting Create export panel, give the new export a meaningful name. (The Name field is required; Description is optional, for your reference.)
Continuing in the Create export panel, select a relational database technology from the Application list: MS SQL, MySQL, or PostgreSQL.
After you select a database application, the Connection list is populated only with existing connection resources for that database type. Select a connection (building on the example above), or click the plus (+) button to add a new connection to a relational database.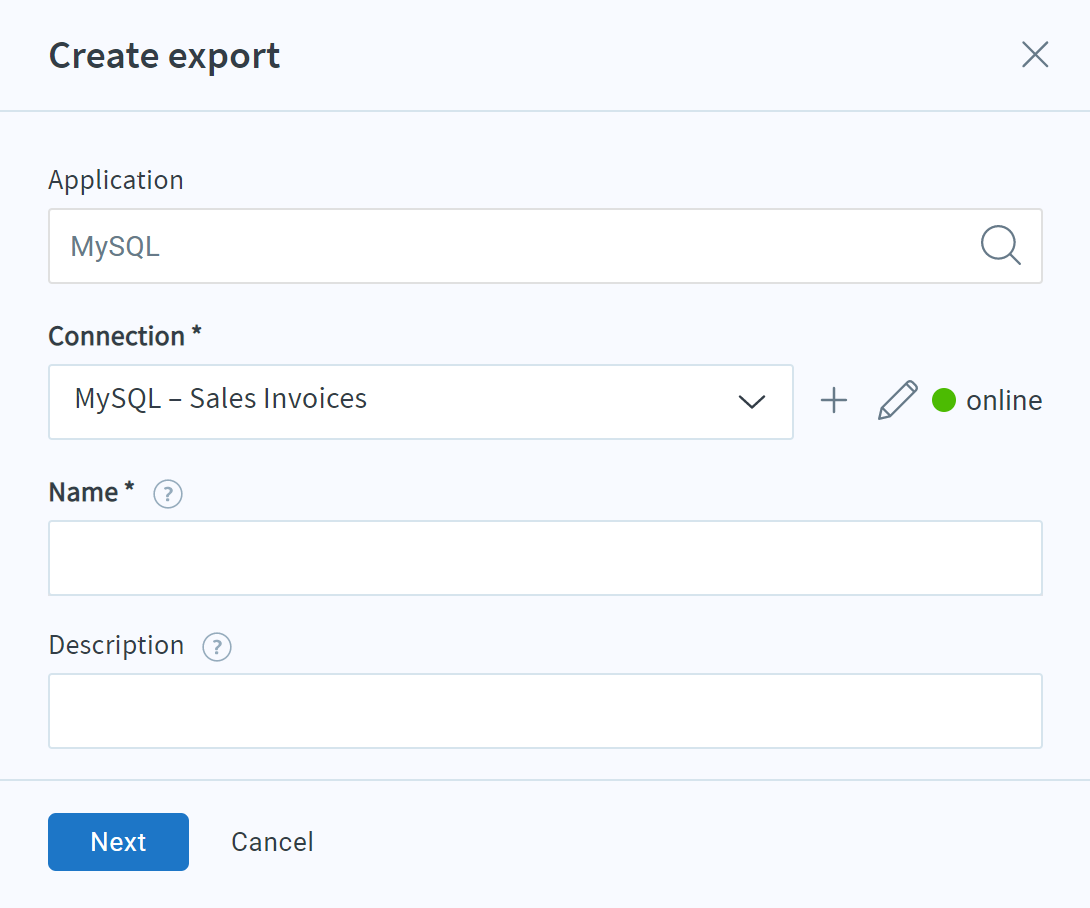 Then, in the Query field, write the SQL statement that fetches the data that you require.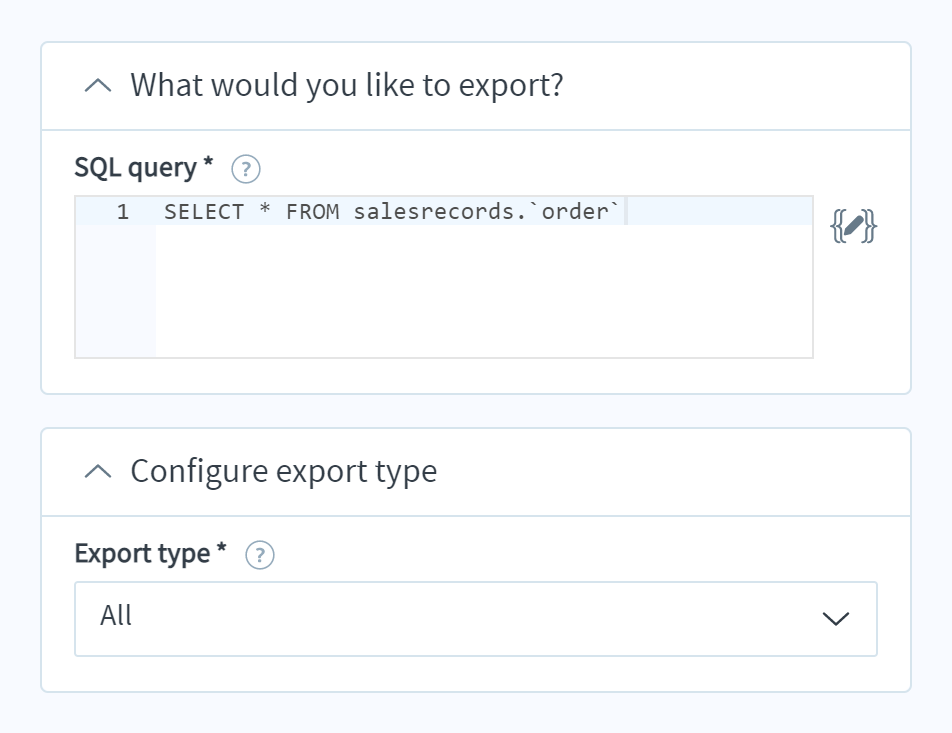 Note: Some implementations require you to specify the database name when accessing a table – for example,
SELECT * FROM salesrecords.`order`;
where salesrecords is the database name.
Select an Export type:

All – to export all data, always
Delta – to export only data that has changed since the last time the data flow was run
Once – to export only data that has not already been exported
Test – to export only one record, intended to avoid syncing lots of data during testing

Click preview to see sample JSON-formatted data. If the SQL query is not executed successfully, revise the Query or Export type values.
Click Save, and proceed to access the new export within a flow.