Connections are established between the source and target applications before creating flows in integrator.io. A connection stores system credentials and other access information for the source or target application.
Start establishing any connection in either of the following ways:
Select Connections from the Resources menu.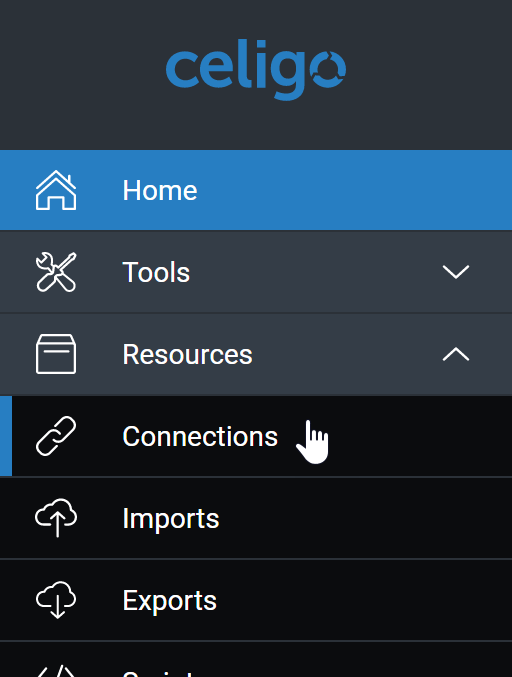 Next, click + Create connection at the top right. In the resulting Create source panel, select an item from the Application list – under Databases, Universal connectors, or Connectors.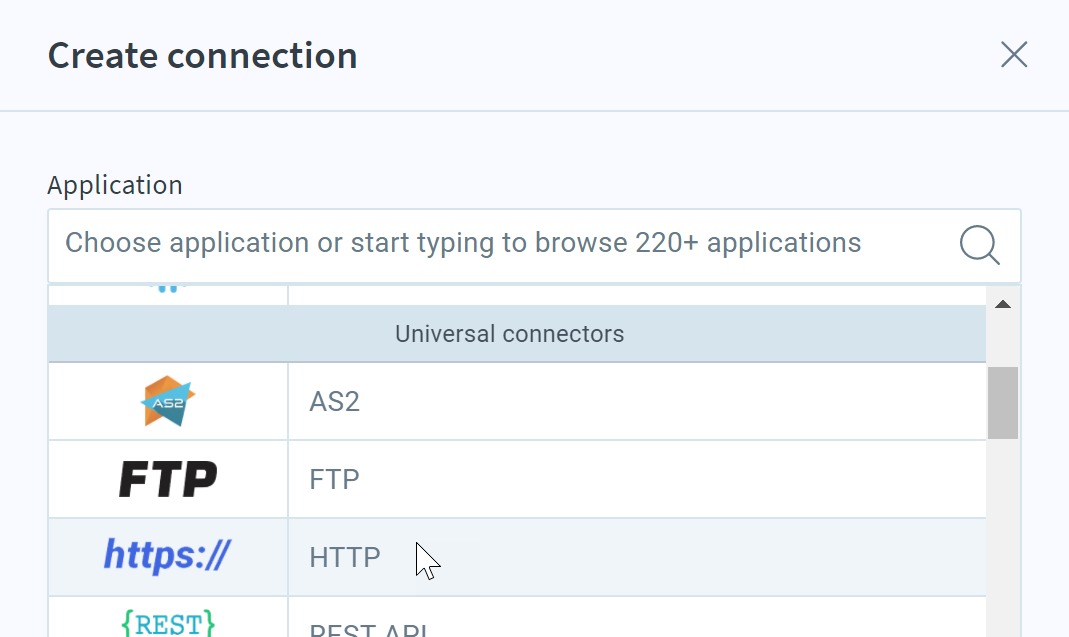 While working in a new or existing integration, you can add an application to a flow simply by clicking Add source or Add destination/lookup. Select an item from the Application list.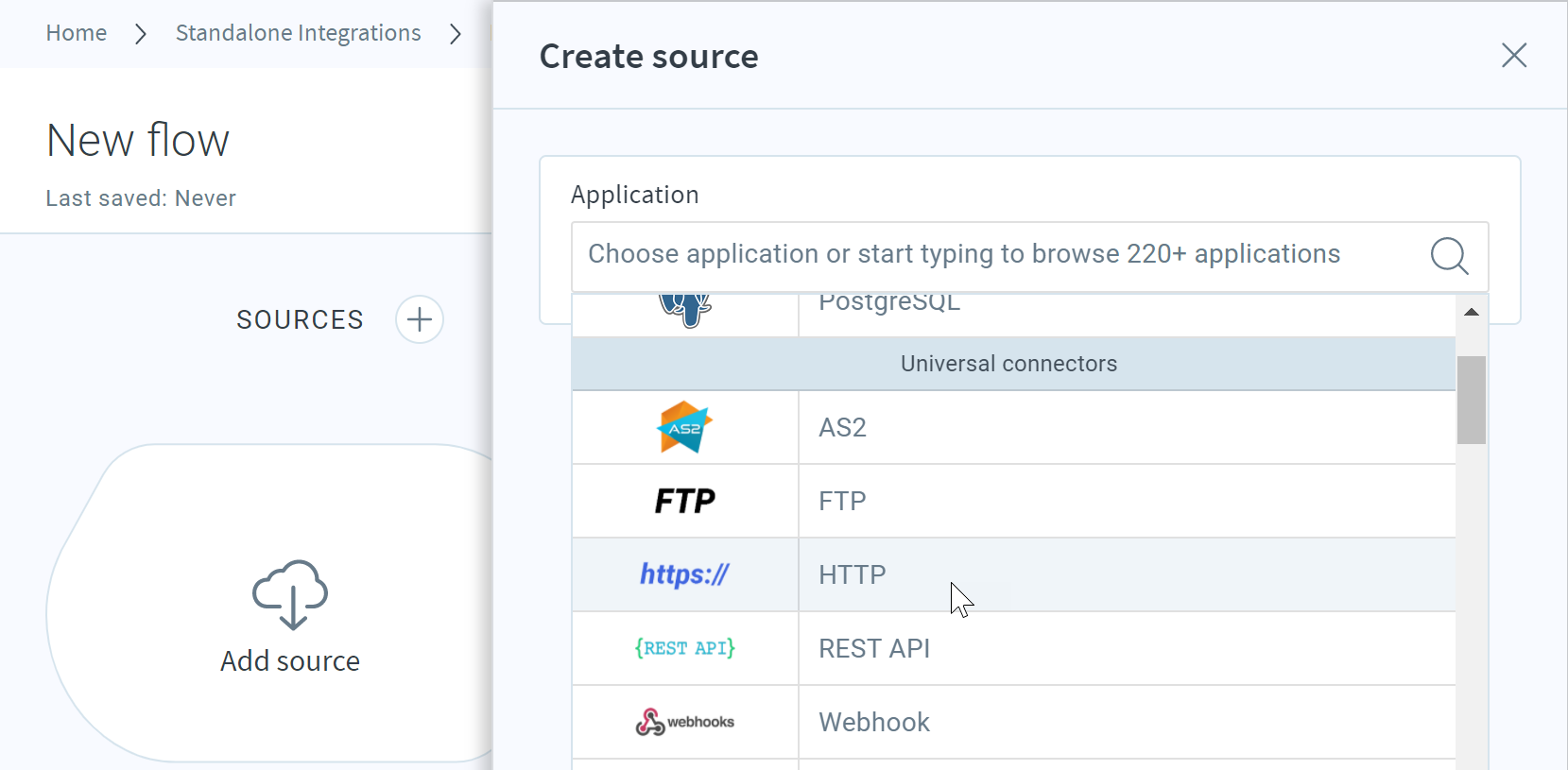 After the application is added, click the Connection setting's + button to proceed.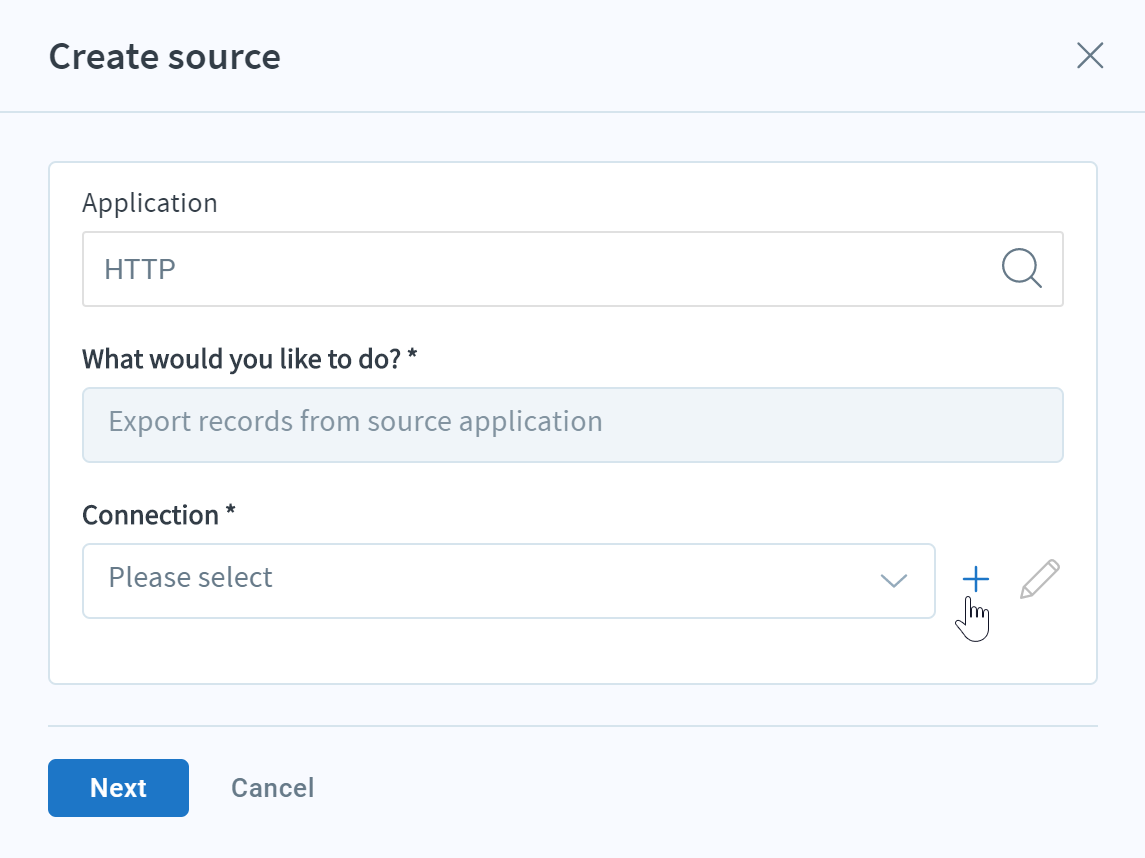 For instructions on configuring specific connections, see the Universal, Database, and App connector sections within the Help Center.