In your integrator.io account, navigate to the BigCommerce - NetSuite Connector tile in the dashboard. Click "Settings" gear icon to open the "Settings" page. Click "Order Sync" Settings in the left navigation. In the Order Settings section, select the Order Flow and click the Field Mappings page.
The Field Mapping section is displayed.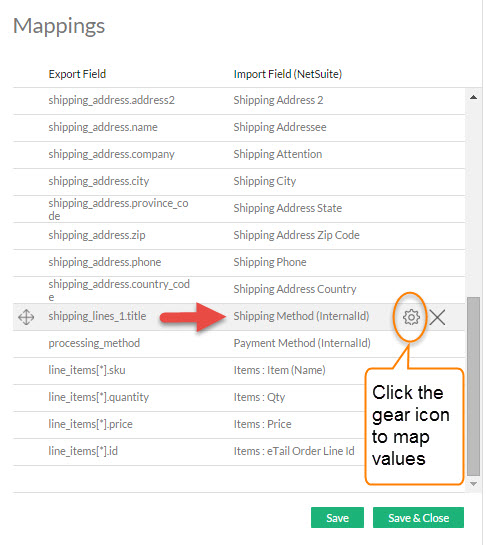 The shipping methods are mapped as shown in the image. Under 'Export Field' enter the value of the BigCommerce shipping method.The Import section displays the available shipping methods in your NetSuite account. Select the suitable option and Save the mapping.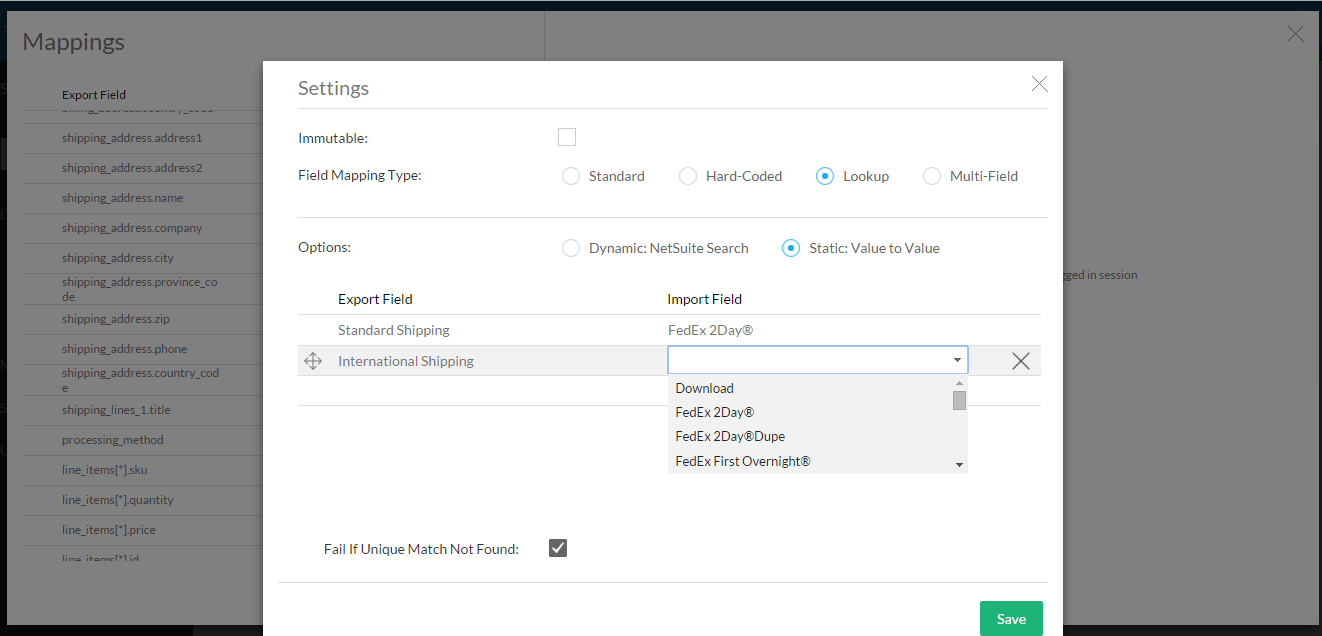 Setting a default value for Shipment Method mappings
The mappings section also enables you to set up a hardcoded default value for ship method mapping in case you would like all the BigCommerce ship methods to map to a single NetSuite ship method. Edit the mappings for the Order management flow.

Select the Ship method field map settings and go to the Static value to value lookup mapping.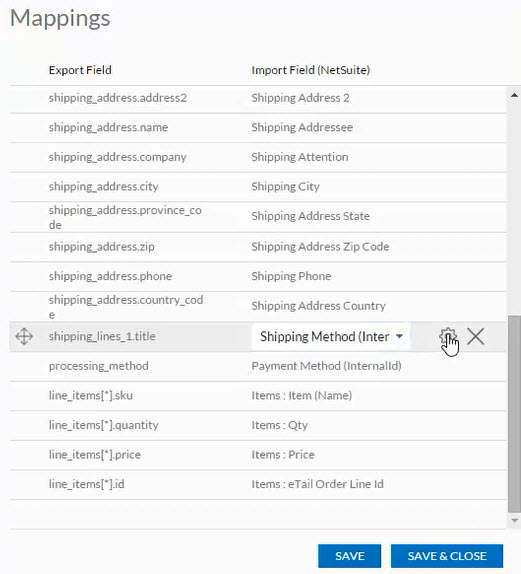 Static value to value lookup mapping section: Deselect the checkbox field Fail if unique match not found and select a value for Default lookup value field and Save. This default value is mapped to the ship method.