Use the following steps to configure ship method mappings in the BigCommerce - NetSuite Integration App:
Log in to your Integrator IO account, and click the BigCommerce - NetSuite tile.
Click the "Settings" tab.
Go to the Order section on the left pane and select the Shipping subtab
Expand the table and enter the BigCommerce shipping method and the corresponding NetSuite shipping method.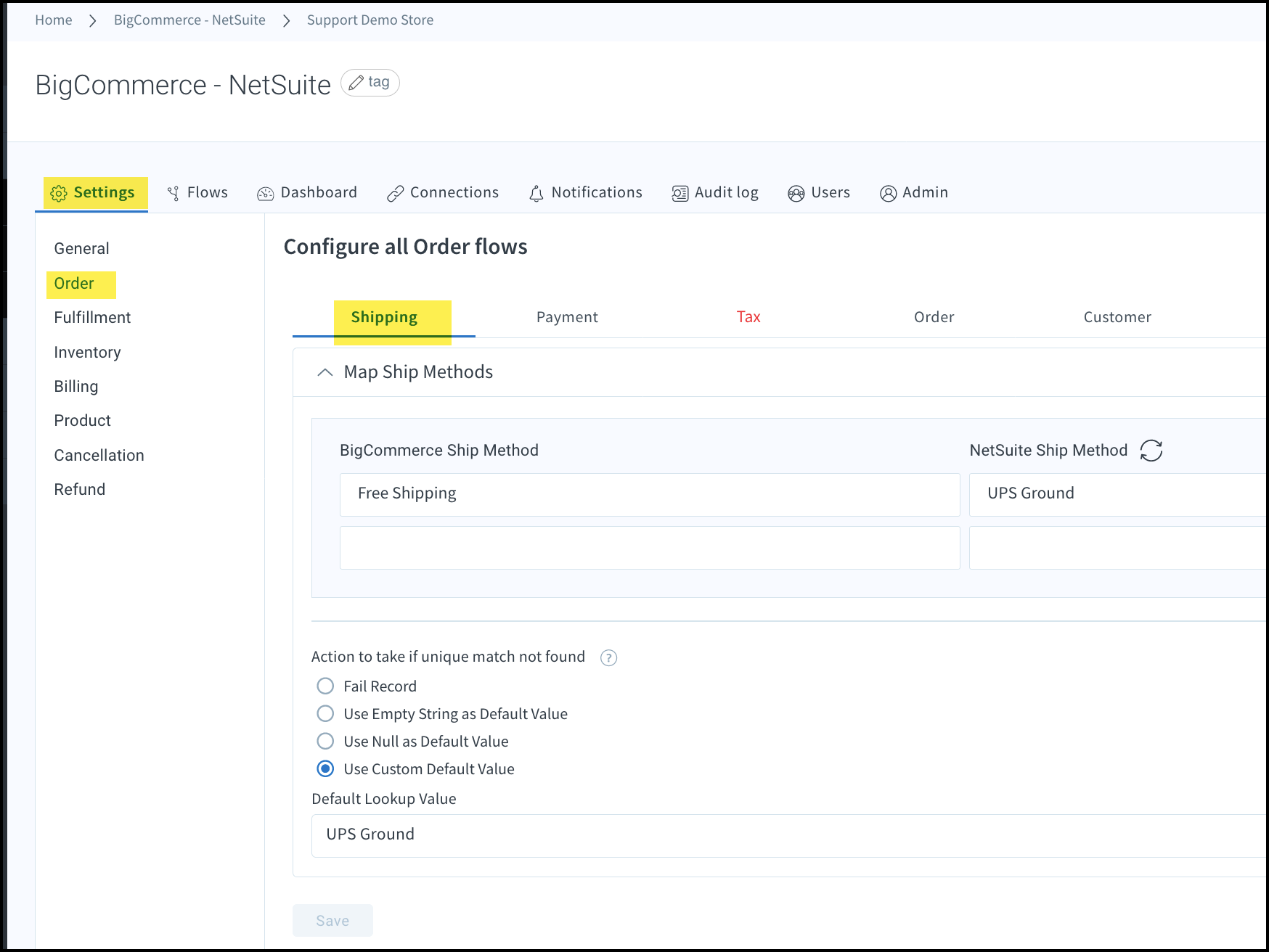 The shipping methods are mapped as shown in the image. Under 'Export Field' enter the value of the BigCommerce shipping method. The Import section displays the available shipping methods in your NetSuite account. Select the suitable option and Save the mapping.
Setting a default value for Shipment Method mappings
The option for 'Action to take if unique match not found' also enables you to set up a hardcoded default value for ship method mapping in case you would like all the BigCommerce ship methods to map to a single NetSuite ship method.
There's also the option to 'Fail Record' if there's no match found, this might be handy when new shipping methods are introduced so you will get an error when that happens, and you can subsequently map them, that is, instead of defaulting to a catch-all value.