Tags are searchable keywords associated with your product. Tags can help customers find your product through your storefront search, and you can also use them to create automated collections.
This section discusses the steps to create product types and product tags in NetSuite. The data flow also exports product attributes from NetSuite to Shopify.
The following screens show how to add tags and product types in the 'Item creation' section of NetSuite.
The eTail tab provides the options to create the tags and product types.
Select Shopify Store.
Select ETAIL CHANNEL as 'Shopify', add new Shopify Product Tags.
Click the '+' button (SHOPIFY PRODUCT TAGS) and enter the tag (text) in the message box (Celigo Shopify Product Tags).

Provide the tags in the message box and Save. Ex: Demo Tag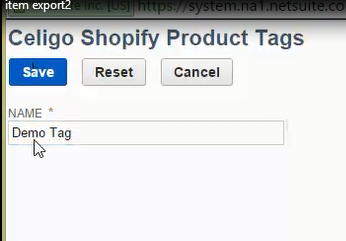 The Sample tag called 'Demo tag' is updated in the tags list.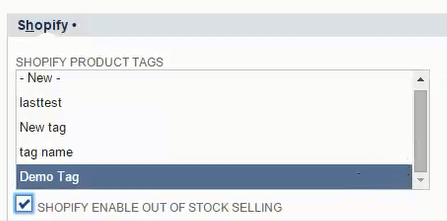 Next, add Shopify Product Type. Click the plus button to open the dialog and add a product type.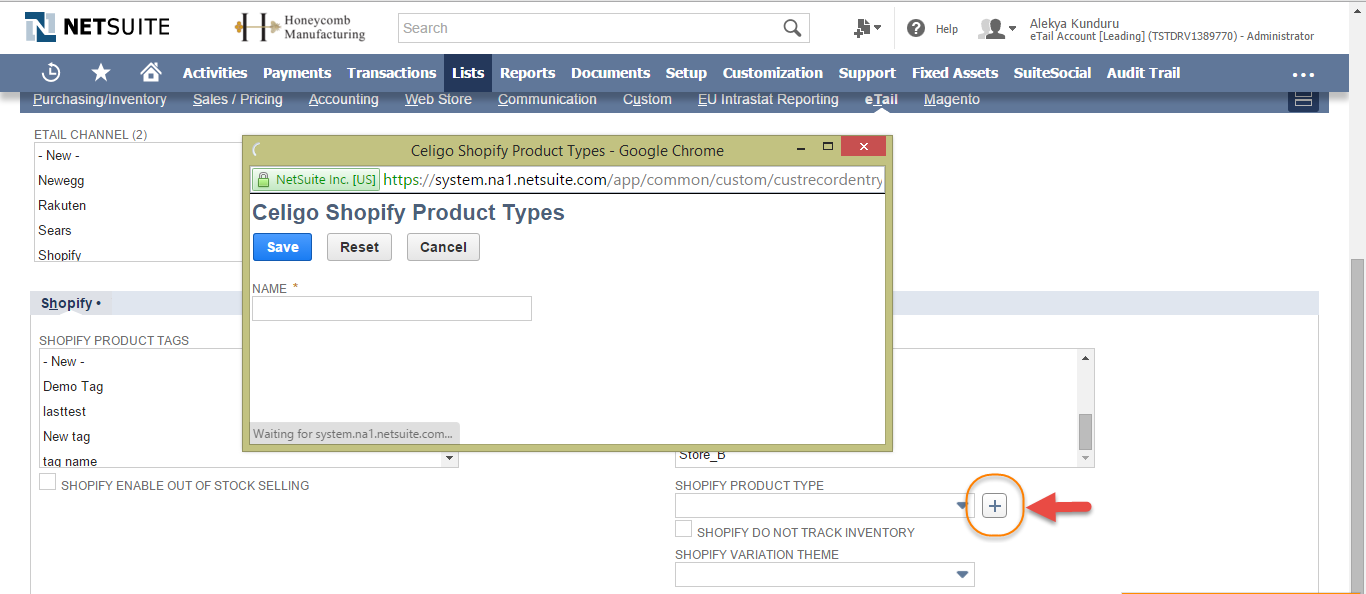 In this example, name is Demo Prod.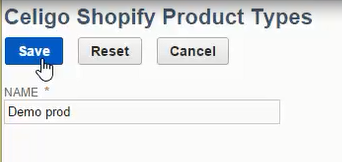 Complete the required details in the form.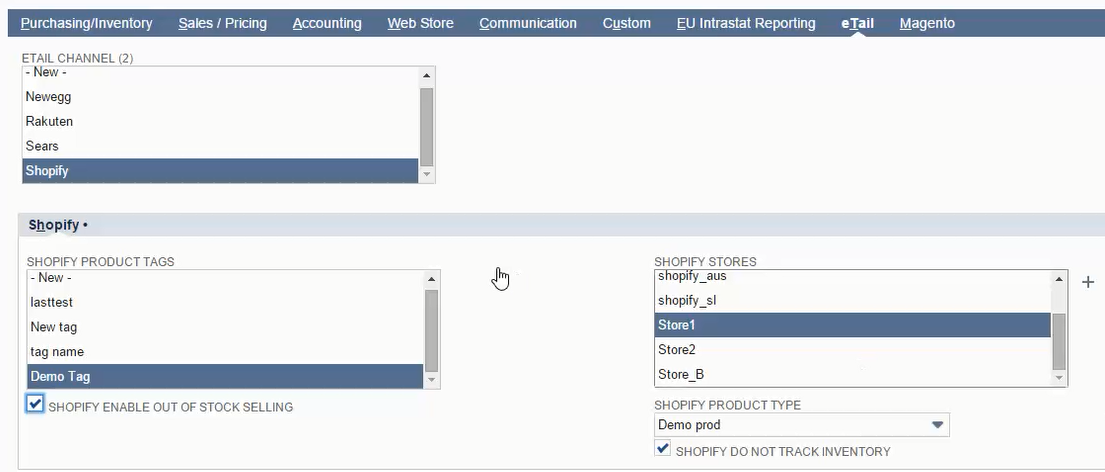 The 'Custom' section, with the Celigo Shopify Item Id Map section.

In the integrator.io Product Sync Settings section, run the data flow 'NetSuite Item to Shopify Product Add Update Demo Store', as shown in the example. Click Run, next to the flow.
The job status is displayed in the dashboard. The status changes from queued, in-progress to completed in few seconds. Color codes indicate successful, partially successful and failed flows. You can troubleshoot errors from within the dashboard.

The data flow exports the NetSuite product tags and product types to Shopify in few seconds. The following screen is an example of tags in Shopify.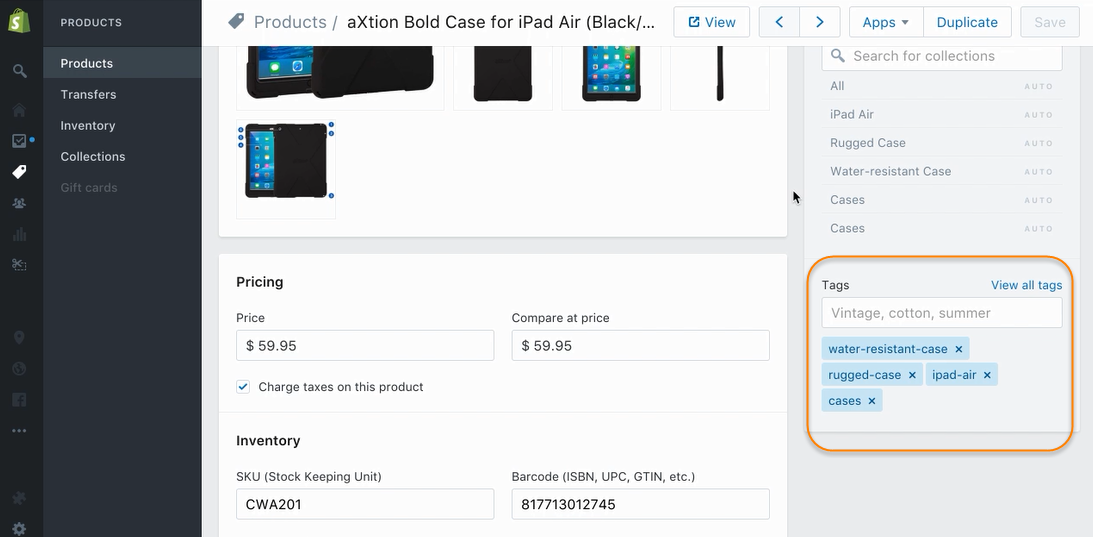 Related Topics