The NetSuite Fulfillment to Magento Shipment Add data flow exports order fulfillment information from NetSuite to Magento 2. When fulfillment (including tracking info) is added in NetSuite, the information is exported to Magento 2 automatically by the connector(or by triggering the data flow). 
The connector supports partial fulfillments and includes export of data such as shipping method, fulfillment confirmation email, fulfillment quantity to Magento 2. Connector allows exporting single/multiple tracking numbers from NetSuite to Magento 2.
The following screens depict an example that shows an order being fulfilled in NetSuite and the connector instantly pushing the records into Magento.
Update fulfillment info in NetSuite.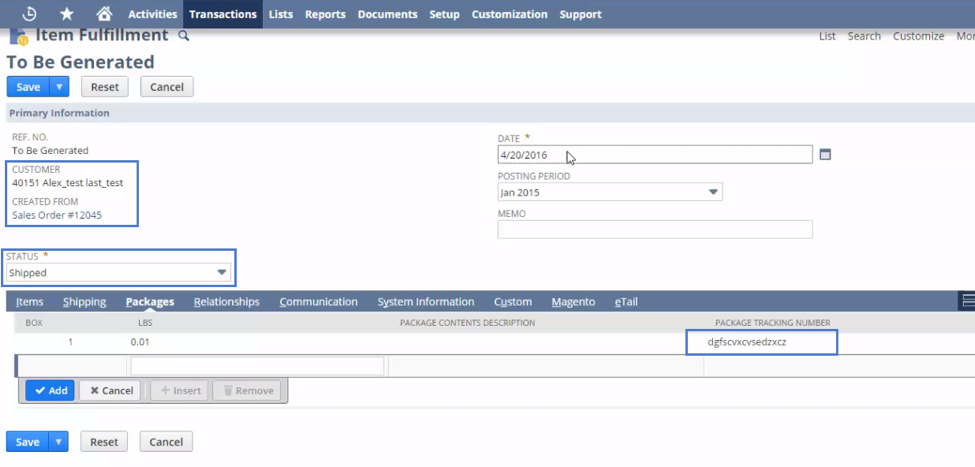 Run the fulfillment data flow from the connector settings. As soon as you click the play button, the dashboard appears indicating the status of the job.

The data flow job status is displayed in the dashboard. 

Magento 2 is updated with NetSuite fulfillment information.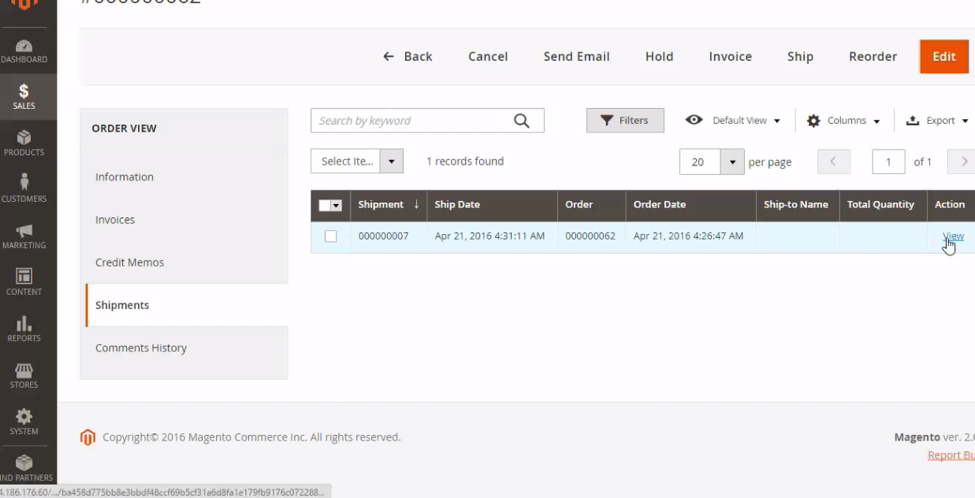 Details of shipping and tracking information in Magento 2.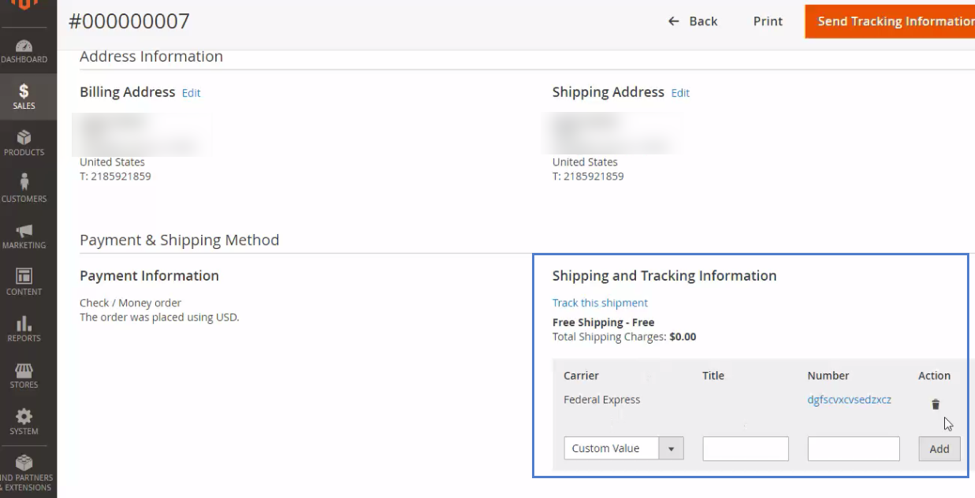 Related topics