Introduction
Multiple Shopify stores can be linked to a single NetSuite instance allowing you to expand your market reach in multiple geographies/languages/currencies. This is an add-on with an additional subscription fee and requires you to purchase one license for each additional Shopify store that you want to connect to. You can contact your account manager to get the required number of licenses.
Connecting an additional store is a super-easy task that can be performed in minutes. The 'Add Shopify Store' button available in the data flow Settings panel allows you to connect additional stores once you have the required license.
Open your Shopify - NetSuite integration app tile. You'll see the integration details.
Click the Add Shopify Store button. This will enable you to set up your connection to your Shopify store.
For the Shopify connection list item, click the Configure link, then enter your store credentials.
Next, click the Install link to install the Shopify bundle.
Step 1: Configure Shopify Store Credentials
The first step is to configure the Shopify Connection. In the install section, press 'Click to Configure' and provide your Store URL in the dialog box that opens up. For example, if your Shopify store URL is 'https://demo-store.myshopify.com/', then provide the value as 'demo-store' and click 'Save and Authorize'.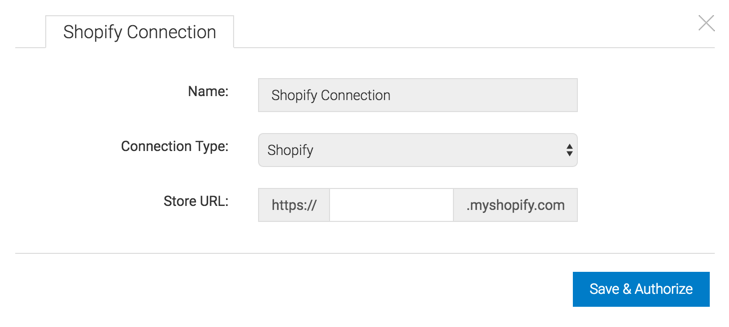 The above action will pop up a new window & re-direct you to your Shopify store. Login to your Shopify store with your store credentials. Sample visuals are provided here: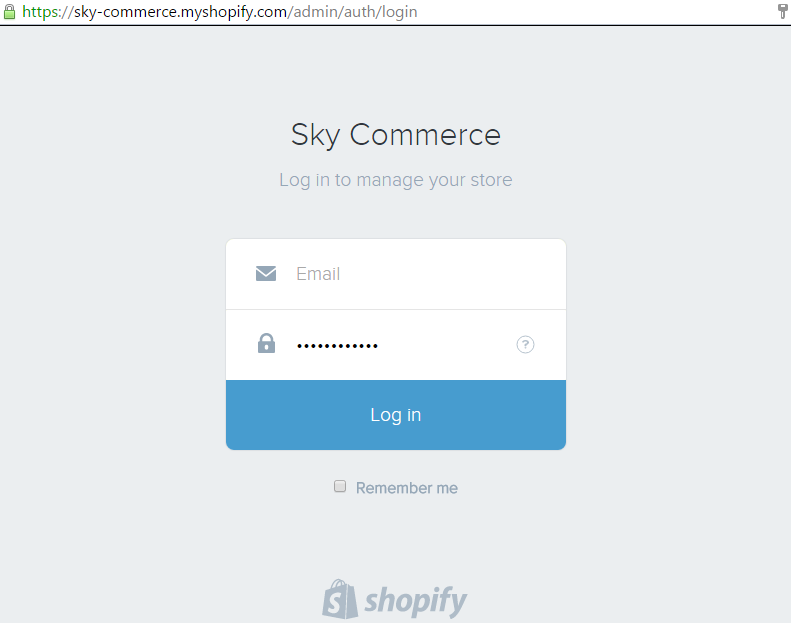 Click Install Celigo Shopify Connector for NetSuite to provide the Connector the required access to your Shopify store.
Note: The connector requires that the Celigo Shopify Connector for NetSuite app is NOT installed from the Shopify App store but through the above process only.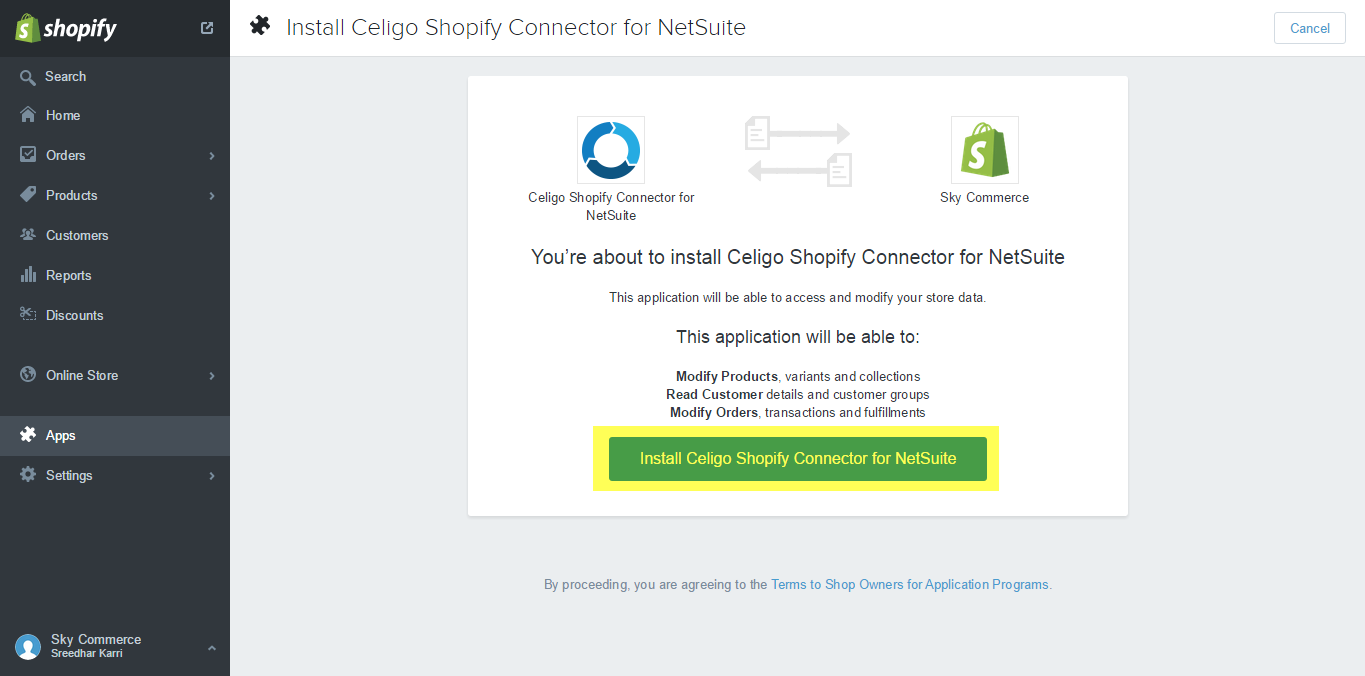 Installation takes a few seconds and the Celigo Shopify Connector for NetSuite App is installed in your Shopify store and you are automatically re-directed back to integrator.io.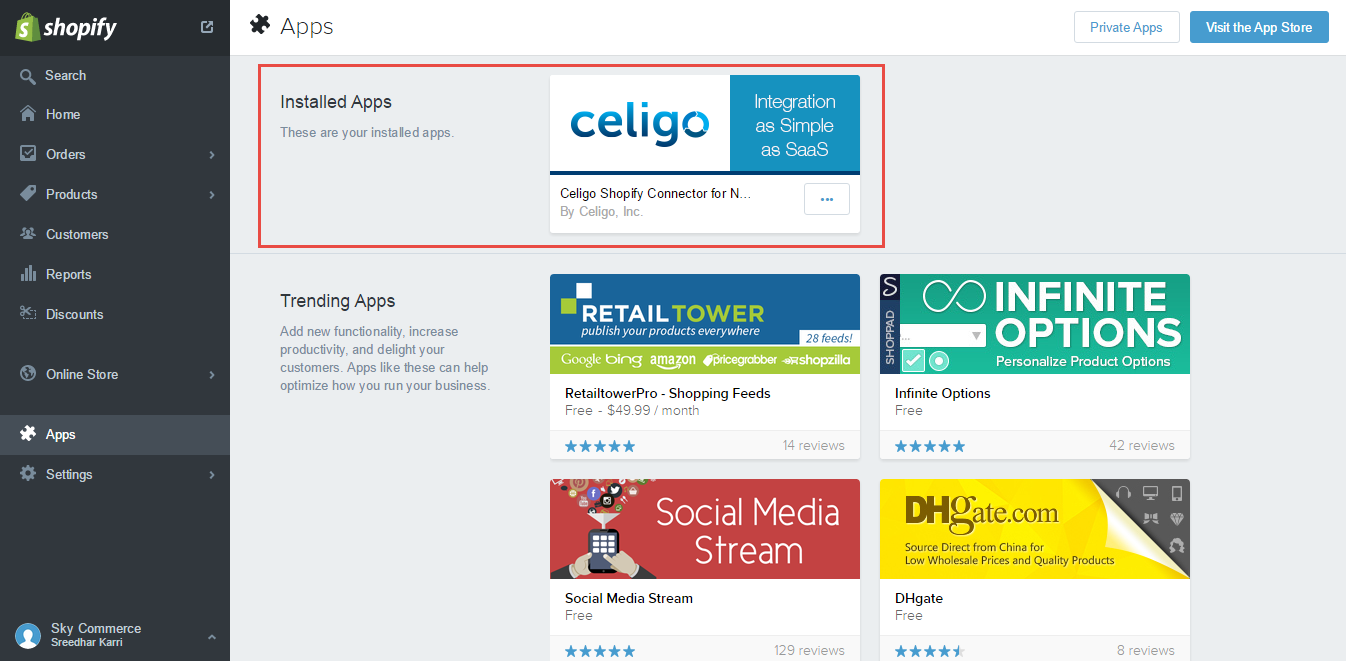 Successful installation is indicated by green check mark. Proceed to the next step.
Step 2: Install Shopify bundle for new store in NetSuite
Click the Install link. After successful integration, the new store components are installed in NetSuite and you will see the integration details. Your additional stores are visible in the store drop-down.
Select the desired store to view the corresponding data flows available for the store.