Once the order is fulfilled in NetSuite, the shipping and tracking info is automatically exported to Walmart for further communication with the customer who placed the order.
In the integrator.io Fulfillment data flow settings panel, Save your advanced settings and trigger the flow from the panel (click the 'Run button). The integrator automatically pulls the shipping and tracking info of the fulfilled order in NetSuite and exports the data to Walmart. Click the 'Play' button to trigger the data flow.
The status of the data flow is visible in the integrator.io dashboard. The status color codes are:
Green: when all records are exported successfully
Red: indicates flow with errors
Partial Green, Partial Red: some records passed successfully, few failed (number of failed records is indicated in errors column). Error handling is discussed as a separate topic
The orders in Walmart are automatically updated with shipping and tracking info as soon as the flow is successful in integrator.io.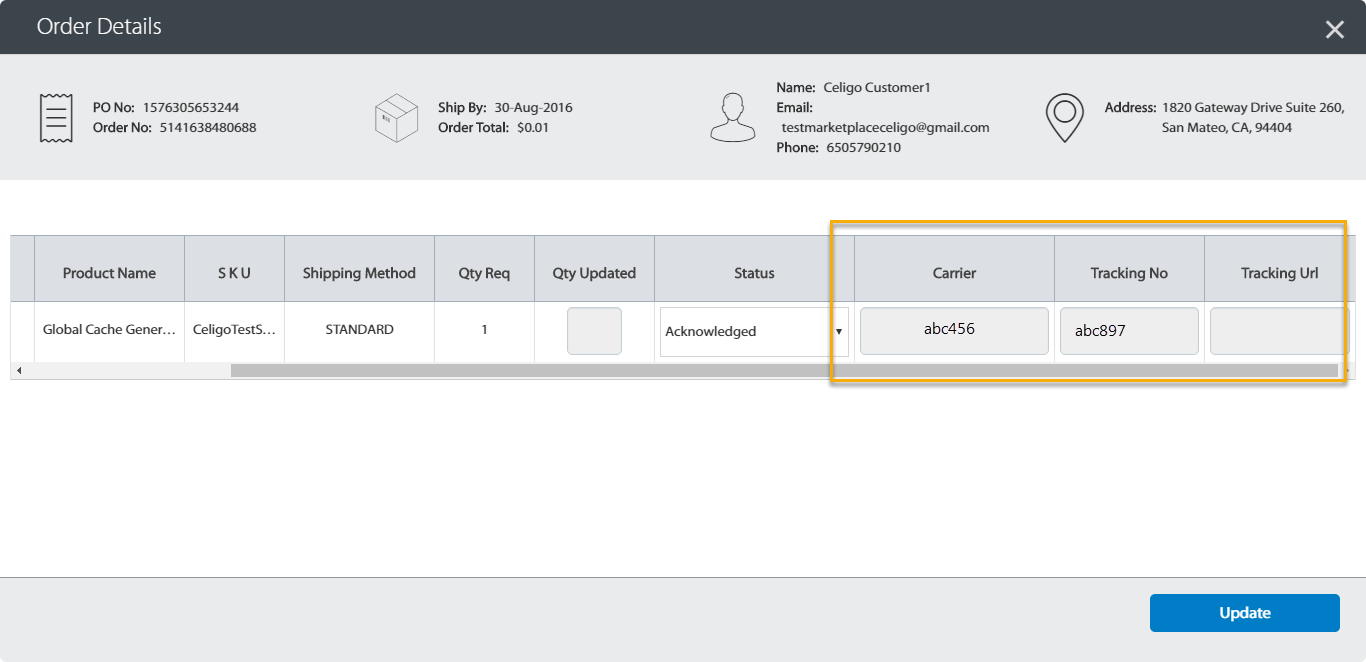 Settings for Walmart fulfillment to NetSuite fulfillment add flow
Settings: Save settings after selecting the values.
Select the NetSuite saved search for syncing inventory levels: Use the 'Refresh' option to fetch the latest records from NetSuite
Map Ship Methods: Shipping methods between Walmart and NetSuite are mapped in this section. Refer to 'Ship Method Mapping'.
Automate shipment carrier mapping: When enabled, the shipping methods in NetSuite are automatically mapped to the shipping carriers in Walmart. Otherwise, the mapping has to be done manually using the field mappings page.