Use a transform to remove fields, change field names, or change the order of the JSON record to fit the requirements for data sent to a lookup or an import.
Example: If the field names in your export data differ from the field names required by your destination app, you could apply a transform to the data exported from your source application that would rename those fields before sending the data to the import.
Apply a transform
Use the following steps to apply a transform to a flow step.
In Flow Builder, click + to select the transform icon. The Define transformation advanced field editor (AFE) opens.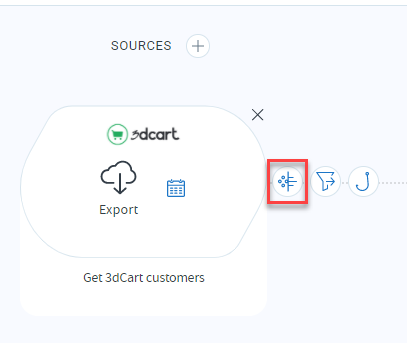 In the Rules section of the AFE, use the extract drop-down menu to select a field from your export data, then in the generate text box, enter the field name that you want sent to the next step in the flow.

Drag and drop the fields as needed to change the order in which the rules are applied.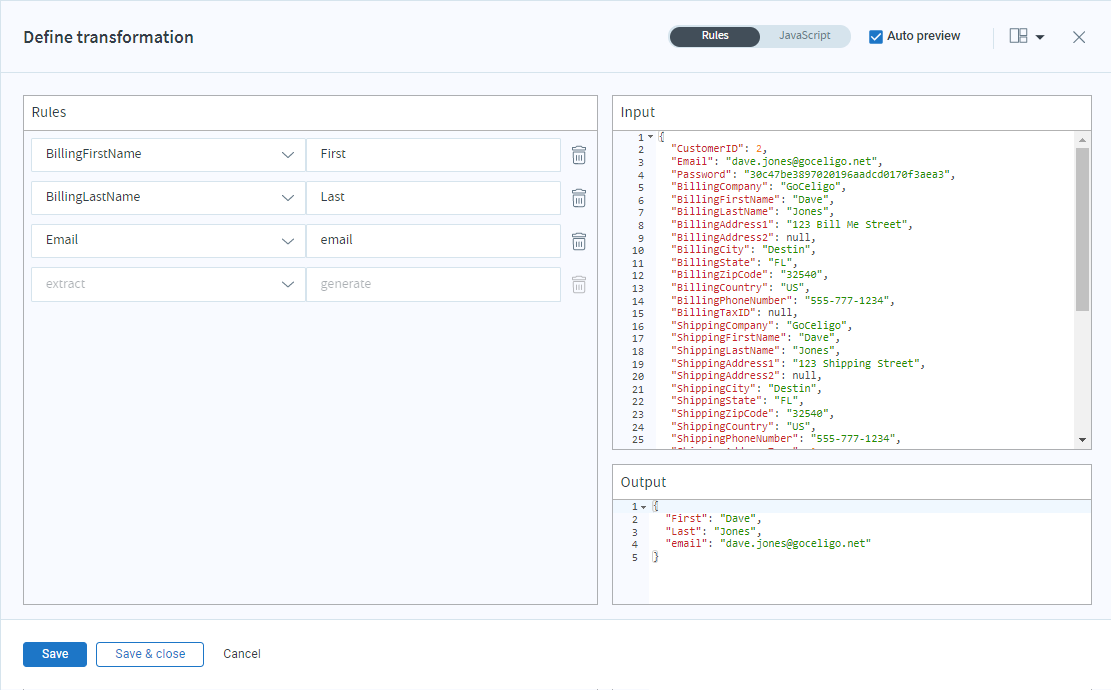 Note: If Auto preview is enabled, the results of your transform configuration immediately display in the Output section of the AFE.
Important: You must extract all of the fields you want to keep, even if you only modify one of them. Only the fields listed under in the Output section of the AFE will be included in the final record.
When your data meets the requirements for the next step in your flow, click Save & close.