API Guide Link: https://developer.servicenow.com/app.do#!/rest_api_doc?v=madrid&id=c_TableAPI
Link to authentication page: https://docs.servicenow.com/bundle/geneva-servicenow-platform/page/integrate/single_sign_on/concept/c_Authentication.html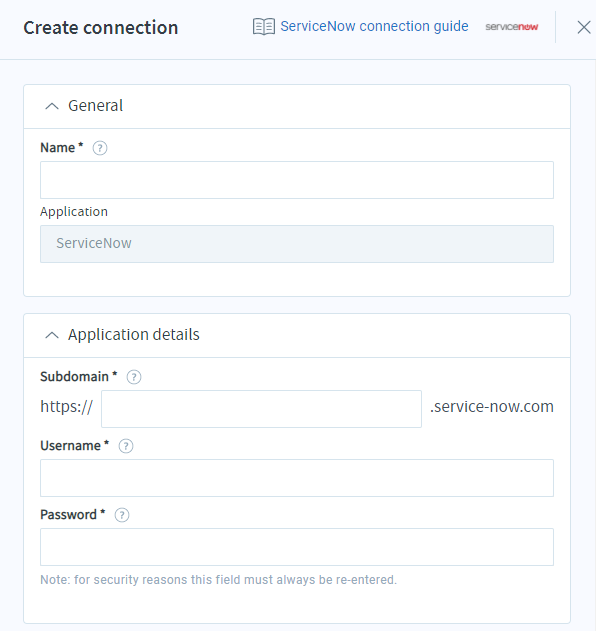 Name: Required: Name the connection.
Connection type: Required: The form will automatically select ServiceNow.
Instance URL: Required: Log in to your ServiceNow account. The browser URL field displays the instance URL. For example, test89098 is the instance URL in https://test89098.service-now.com.
Username: Required: The username is your ServiceNow account email address.
Password: Required: The password is created when the account is set up.
Borrow concurrency from (optional): Select another connection from the list....
Concurrency level (optional): Up to 25 allowed....
Read more about this connection: