API guide link:https://developer.myob.com/api/essentials-accounting/api-overview/
Link to authentication page:https://developer.myob.com/api/accountright/api-overview/authentication/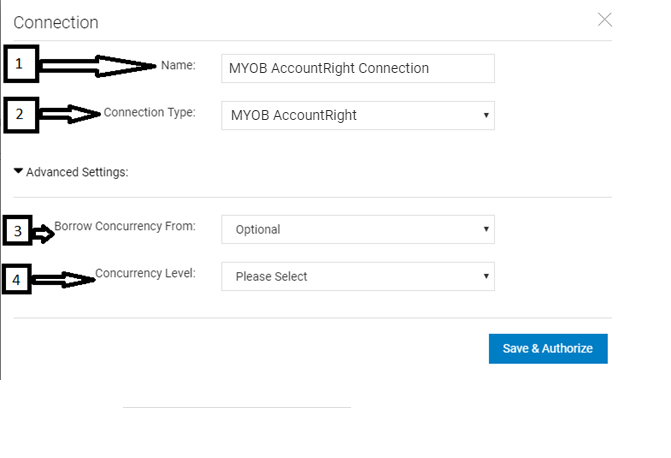 Name: Required: Name the connection.
Connection type: Required: The form will automatically select MYOB AccountRight.
Borrow concurrency from (optional): Select another connection from the list....
Concurrency level (optional): Up to 25 allowed....
Click Save & Authorize. The following page displays:
Enter your registered MYOB account email and password.
Click Sign in the displayed page look like below:
Click Allow access to establish the connection.