API guide link: https://docs.microsoft.com/en-us/rest/api/power-bi/
Link to authentication page: https://docs.microsoft.com/en-us/previous-versions/azure/dn645542(v=azure.100)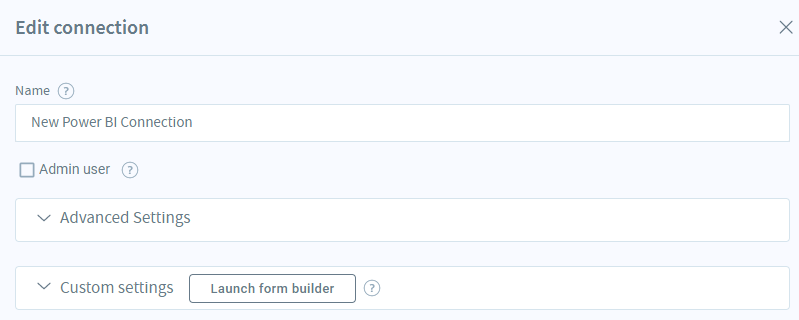 Name: Required: Name the connection.
Connection type: Required: The form will automatically select PowerBi.
Admin user: Please check this if you are The Power BI Service Administrator. The Power BI Service Administrator role can be assigned to users who should have access to the Power BI Admin Portal without also granting them other Office 365 administrative access.
Borrow concurrency from (optional): Select another connection from the list....
NOTE:
Power BI refresh tokens expire after 90 days when not being used actively. If there is no flow configured or the connection has not been used in 90 days, you will get an error because you need to refresh the token.
Concurrency level (optional): Up to 25 allowed....
Click Save & Authorize. The following page displays:
Sign in:Enter your registered email address.
Enter Password: Enter the password of your registered Power Bi account.
Click Accept to create the connection.
Read more about this connector: