PowerBI documentation: API guide, Authentication, dataset limitations 
A. Set up a PowerBI connection
Start establishing a PowerBI connection in either of the following ways:
From the Resources menu, select Connections. Then, click + Create connection at the top right.
    – or –
While working in a new or existing integration, you can add an application to a flow simply by clicking Add source or Add destination/lookup.
In the resulting Application list, select PowerBI.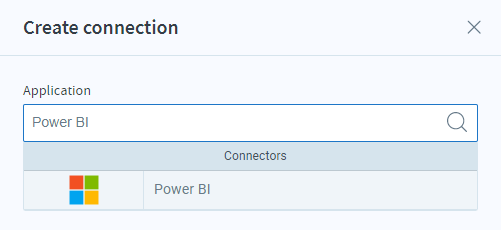 B. Provide PowerBI application details
The Create connection pane opens with required and advanced settings.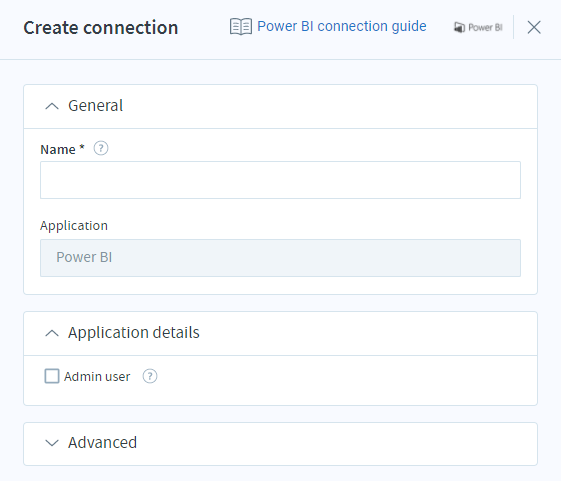 Name (required): Provide a clear and distinguishable name. Throughout integrator.io imports and exports, you will have the option to choose this new connection, and a unique identifier will prove helpful later when selecting among a list of connections that you've created.
Application (required, non-editable): A reminder of the app you're editing. 
Admin user: Check this box if you are the PowerBI service administrator. This role can be assigned to users who need access to the PowerBI Admin Portal without also granting them other Office 365 administrative privileges.
C. Edit advanced PagerDuty Events settings
Before continuing, you have the opportunity to provide additional configuration information, if needed, for the PagerDuty Events connection.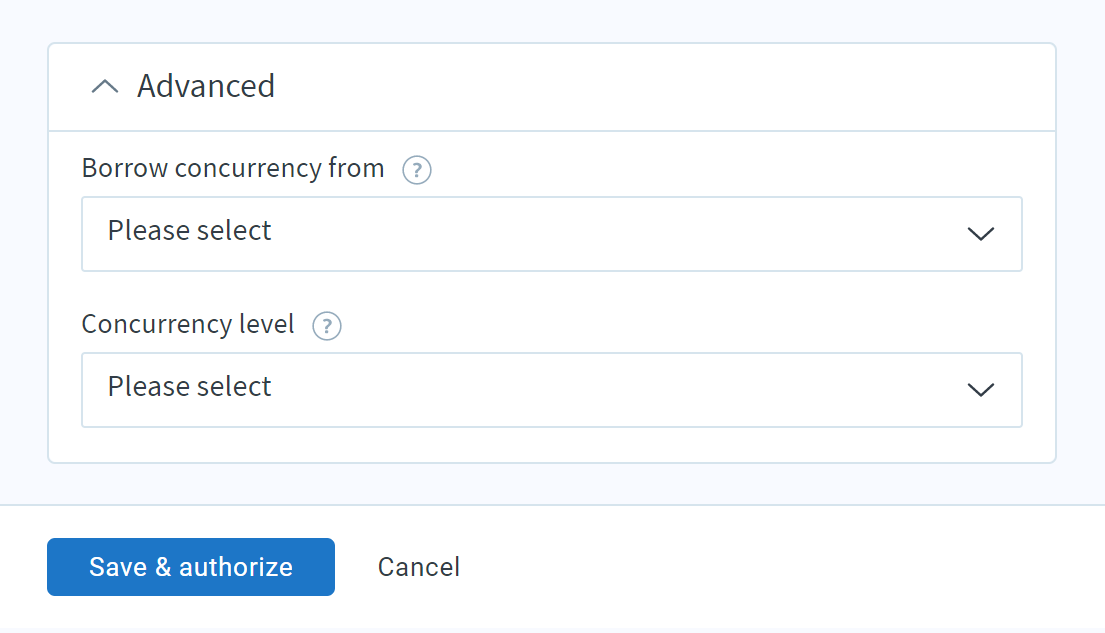 D. Test the connection
Click Save & authorize. The following page displays: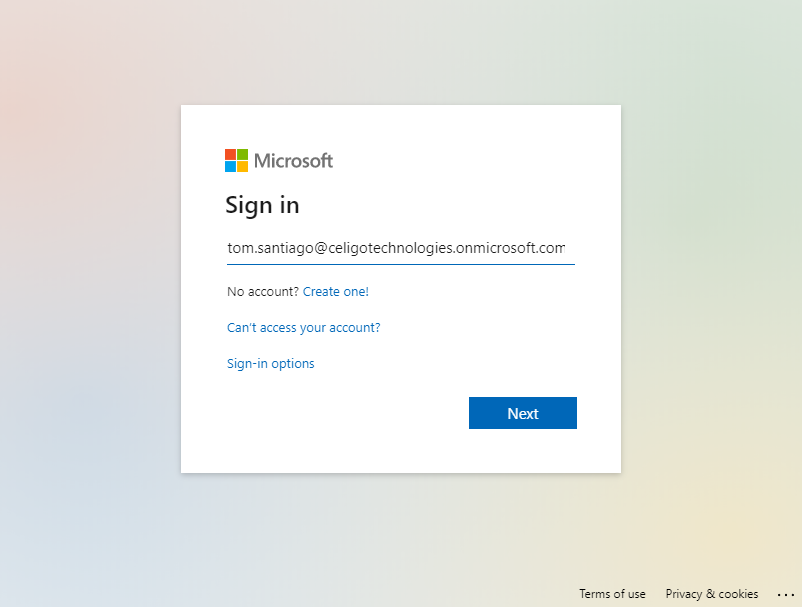 Enter your registered email address.
Enter the password of your registered PowerBI account.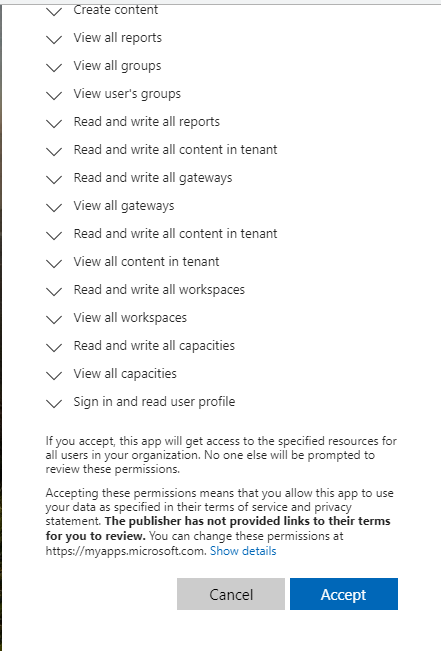 Click Accept to create the connection.
NOTE:
Power BI refresh tokens expire after 90 days when not being used actively. If there is no flow configured or the connection has not been used in 90 days, you must refresh the token. 
Read more about this connector: