DocuSign links: API Guide, Authentication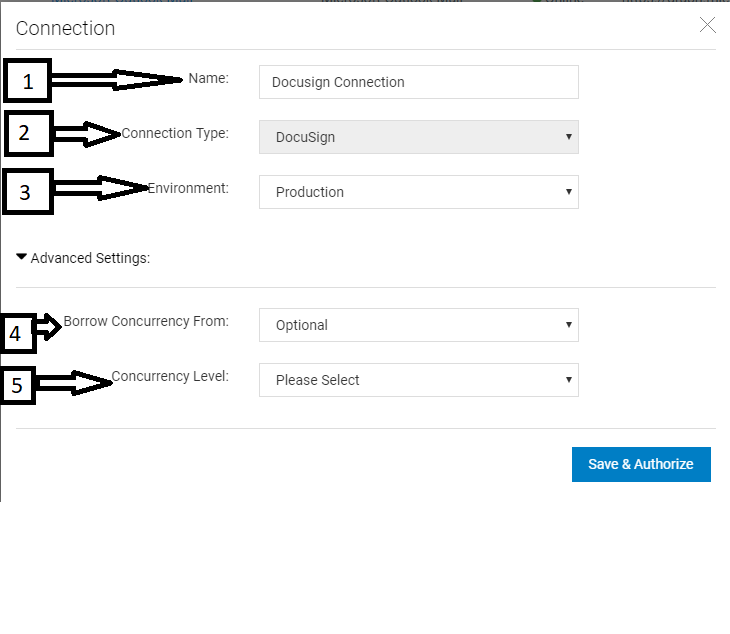 Name: Required: Name the connection.
Connection type: Required: The form will automatically select DocuSign.
Environment: Select either Production or Demo.
Borrow concurrency from (optional): Select another connection from the list....
Concurrency level (optional): Up to 25 allowed....
Click Save & authorize. The following page displays:
Enter your registered email address.
Enter your password and click LOG IN to establish the connection.
---