API guide link: https://stripe.com/docs/api
Link to authentication page: https://stripe.com/docs/api/authentication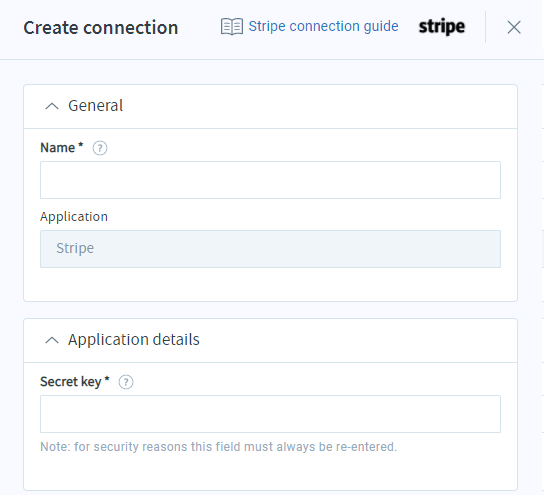 Name: Required: Name the connection.
Connection type: Required: The form will automatically select Stripe.
Secret Key: API keys are always available in the Dashboard.

Stripe automatically populates code examples in our documentation with your test API keys while you are logged in. Only you can see these values after successfully logging in to the Stripe account

Click Connect in the left menu.
Click Developers🡪API key in the left menu.
Click Reveal live key token . The secret key displays.

Borrow concurrency from (optional): Select another connection from the list....
Concurrency level (optional): Up to 25 allowed....
Read more about this connection: