You can now view the filename for each parsed record in a file through metadata generated by integrator.io. For example, if you export multiple JSON files using an FTP, the associated filename is listed in the metadata for each record in every file. This information is automatically generated and you do not need to enable anything to use this feature.
This feature is helpful if you have multiple exports in a flow with similar data files and want to tell which file is generating an error. Rather than searching through every file in your export, you can verify the filename in the error message. Note that you must add the filename to the Data URI template field during the export process so it appears in the error message.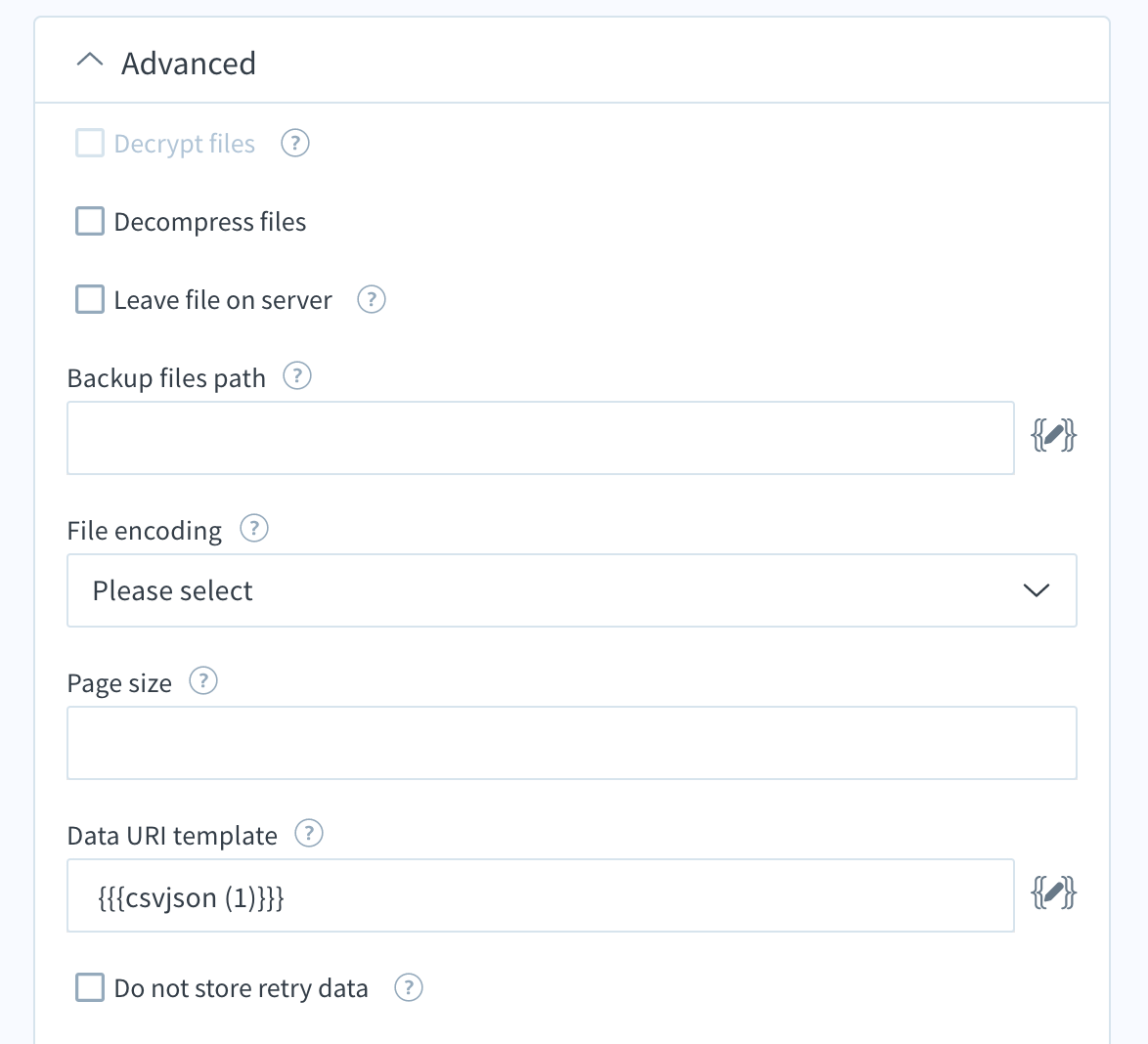 Filename added to the data URI template field

Filename visible in the error message
You can also use this feature to load the filename into an endpoint. To do so, add the filename as part of a record using the "preSavePage" script then access the filename associated with the record in the mapping step. For more information, see our articles on Scripts.
Note: This feature is only available if you want to parse transferred files during export.
Example parsed record data:

"data": [
{
"capacity_tier": {
"capacity_total": 100,
"holds": [
{
"id": "H1234",
"event_id": "1680882",
"name": "Marketing",
"abbreviation": "MKT",
"sort_order": 1,
"color": "#fac114",
"quantity_total": 30,
"is_deleted": false
}
]
}
}
],
"files": [
{
"fileMeta": {
"fileName": "csvjson (1).json"
}
}
],