The following are the available advanced setting available for the billing export flow: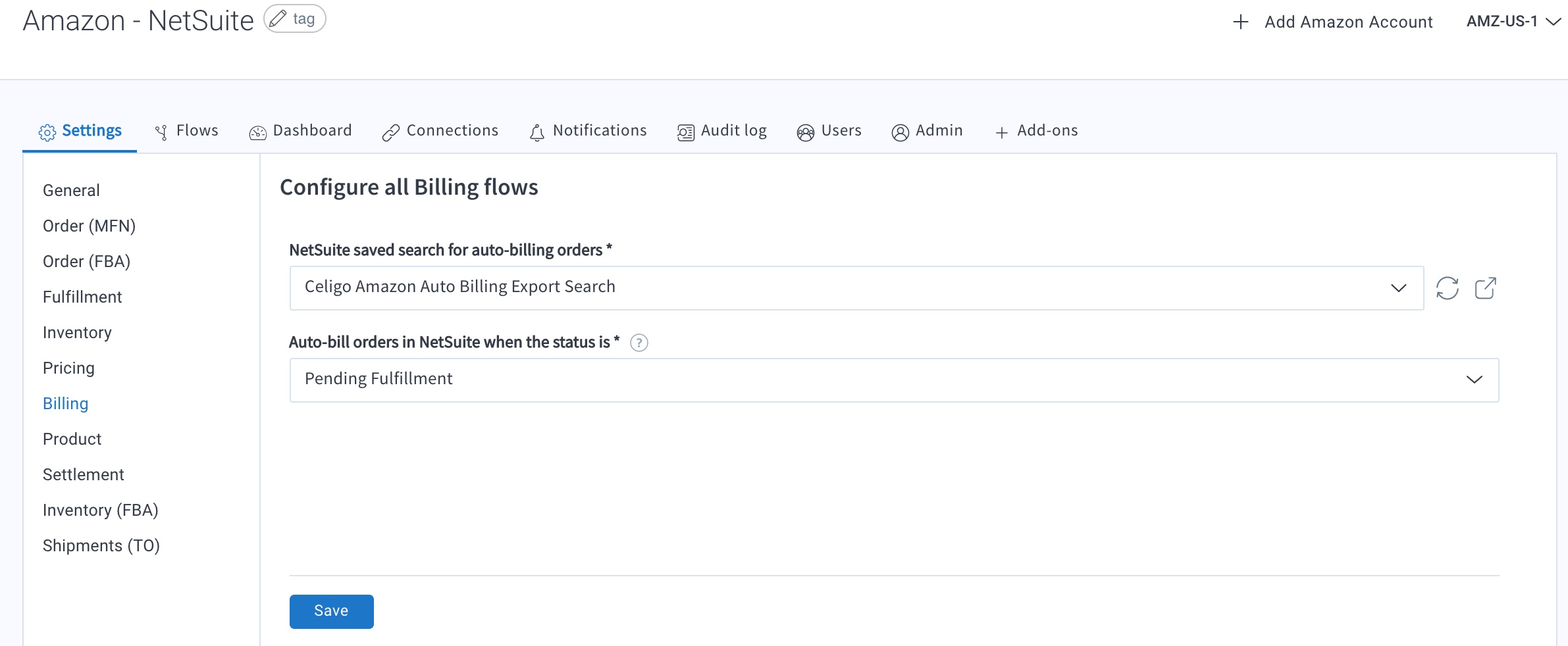 NetSuite Saved Search for auto-billing orders: Select appropriate saved search. Refresh to fetch the latest values for the saved search. This saved search holds the criteria as to when an order is billed as the cash sale or invoice and allows you to add additional criteria as per your business needs. The following screen displays the saved search and its associated criteria in NetSuite:



Auto-bill orders in NetSuite when the status is: Provide the order status in NetSuite after which the Integration App should automatically bill the sales orders and create corresponding cash sales or invoices.