Vendor Payment Manager Dashboard helps you to automatically collect and analyze all the transactions at a single place.
Access Vendor Payment Manager Dashboard from NetSuite main menu: Vendor Payment Manager > Dashboard > View Dashboard.

The following dashboard is displayed. Select the Bank from the drop list, select the Start Date and End Date and Load Transactions to view the list of transactions.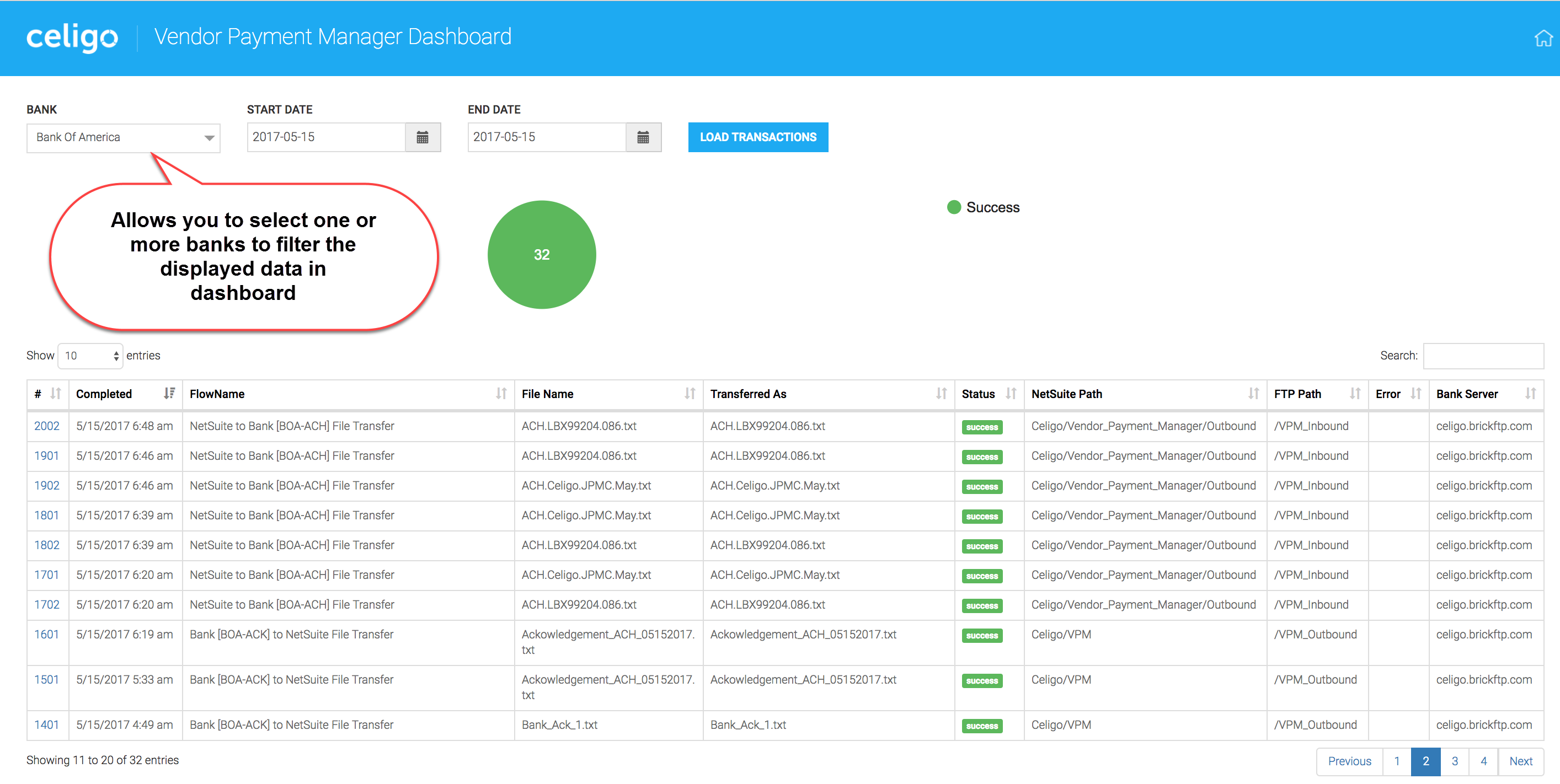 The list is displayed with the following details: flow name, file name, transferred as, status, NetSuite path, FTP path, Host server, error.