This data flow exports employees (designated as support executives) in NetSuite to Zendesk Support as Agents.
The following screens depict the data flow:
Employee record in NetSuite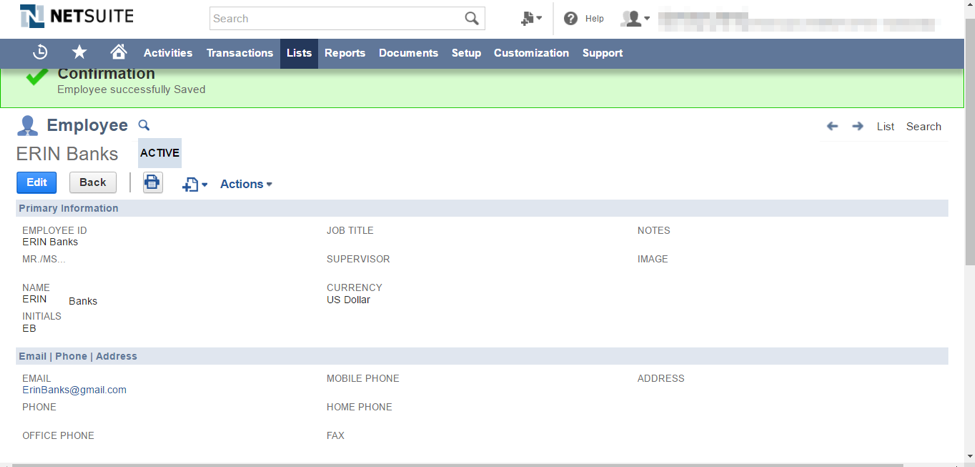 Note employee record role definition.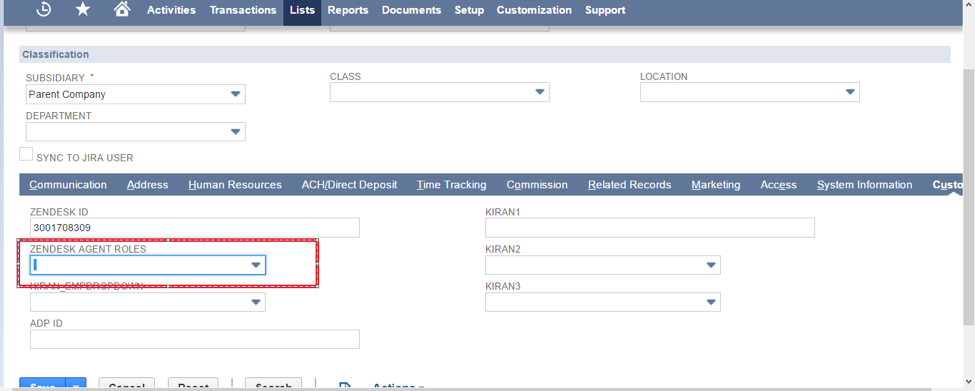 Support rep is selected.

In Integration App, go to Settings > Agent Sync. The flow is a real time flow. As soon as you create and save an employee record in NetSuite, that record is exported to Zendesk as an Agent.

The integrator dashboard provides the status of the data flow.
The record is visible in Zendesk as an Agent.