When you install an Integration App on integrator.io or add a new Magento 2 account into the existing Magento 2 – NetSuite Integration App. The Integration App assigns a default name to each Magneto 2 account. You can change this default name to reflect the appropriate account name.
To change or update the new account name, of a maximum of 20 characters, access the Magento 2 Integration App in your integrator.io account and click the General section. In this section, enter the new Magneto 2 account name in the Magento 2 Account Name field. This field represents the name of the Magento 2 account connected via integration.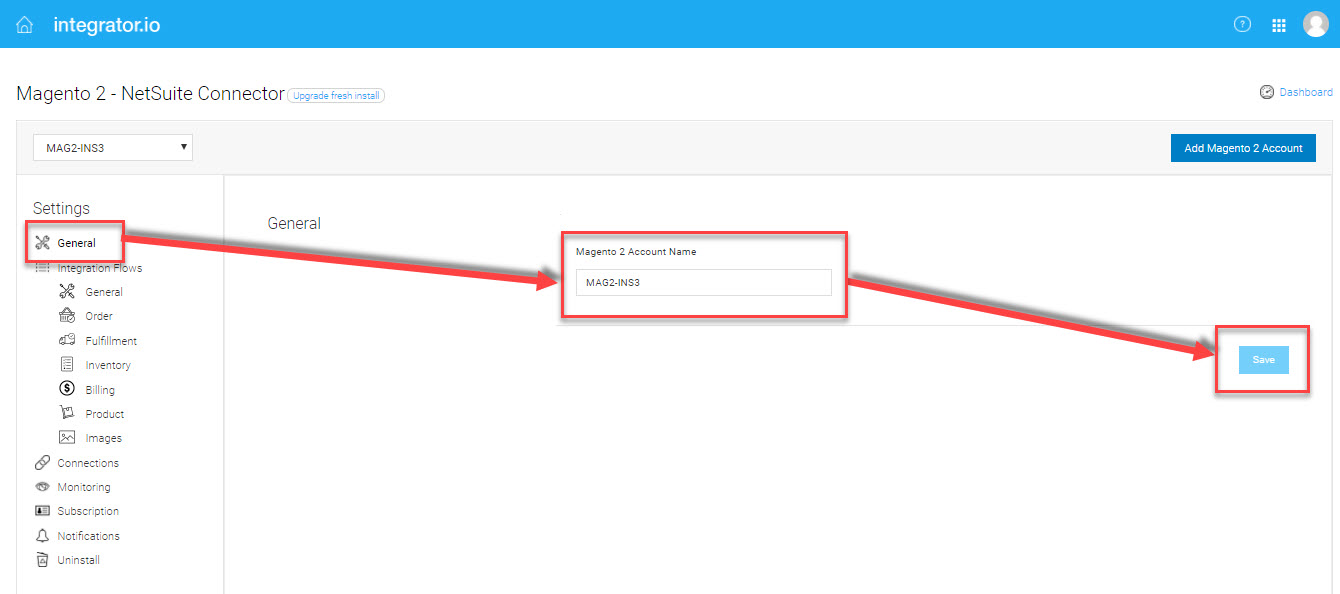 Modifying the account name also impacts the following:
Account Name label against all flows within integrator.io.

Corresponding labels on the NetSuite saved searches and drop-down in the Integration App on your integrator.io account, which displays the selected account name.