API Guide Link: https://developers.taxjar.com/api/reference/
Link to authentication page: https://developers.taxjar.com/api/reference/#authentication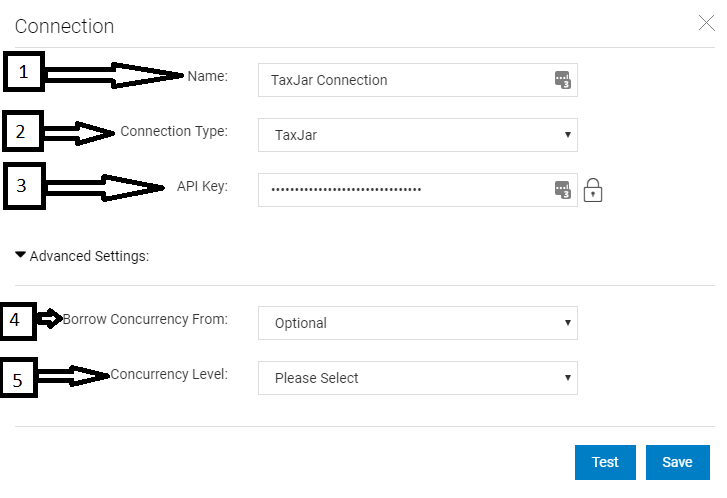 Name: Required: Name the connection.
Connection type: Required: The form will automatically select TaxJar.
API Key: Required: Enter the API key. Use the following steps to find an API key:

Log in to your registered TaxJar account.
Click Account🡪SmartcalcsAPI.
The Live Token is the required API key.

Borrow concurrency from (optional): Select another connection from the list....
Concurrency level (optional): Up to 25 allowed....
Read more about this connection: