TSheets links: API Guide, Authentication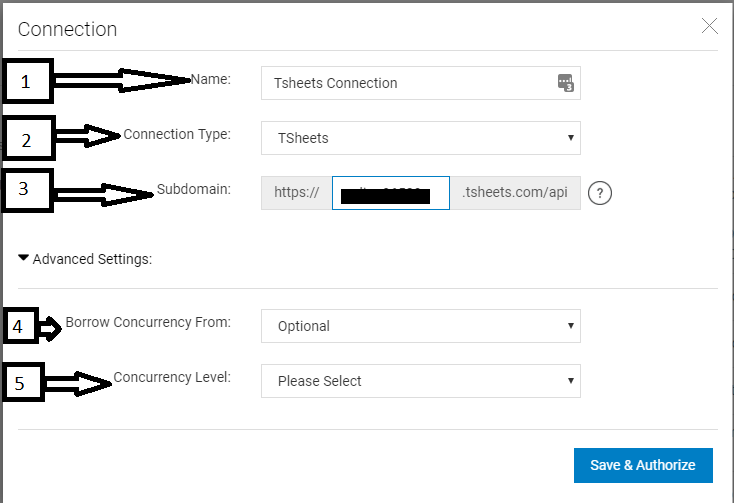 Name: Required: Name the connection.
Connection type: Required: The form will automatically select TSheets.
Subdomain: Required: Enter the subdomain. To find your subdomain, log in to your TSheets account. You can find the subdomain in Browser URL. For example, for https://test96529.tsheets.com/#, test96529 is the subdomain.
Borrow concurrency from (optional): Select another connection from the list....
Concurrency level (optional): Up to 25 allowed....
Click Save & Authorize. The following page displays:
Enter your registered account email and password and click Sign In.
Click Allow to establish the connection.
Read more about this connection: