API Guide Link: https://developers.activecampaign.com/v3/reference#overview
Link to authentication page: https://developers.activecampaign.com/v3/reference#authentication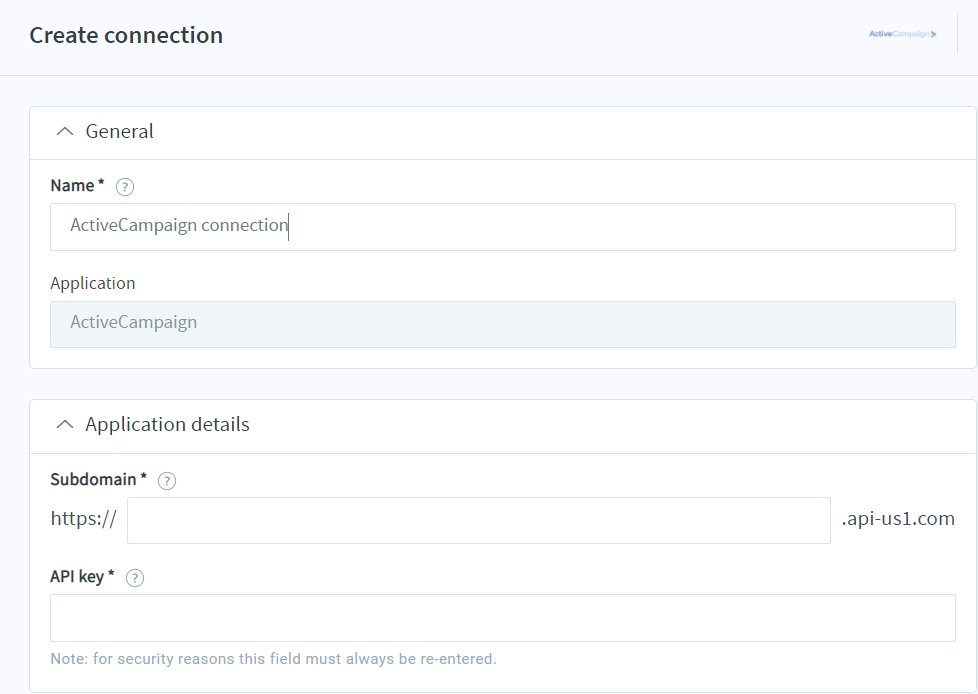 Name: Required: Name the connection.
Application: Required: The form will automatically select ActiveCampaign.
Subdomain: Required: Log in to your account. The subdomain displays in your browser URl field. For example, in https://celigo71443.activehosted.com/admin/ the subdomain is celigo71443.
API key: Required: Enter your API key. If you do not have have an API key, use the following steps to get an API key.

Log in to your account.
Click Settings > Developer.
The Key field contains the required API key.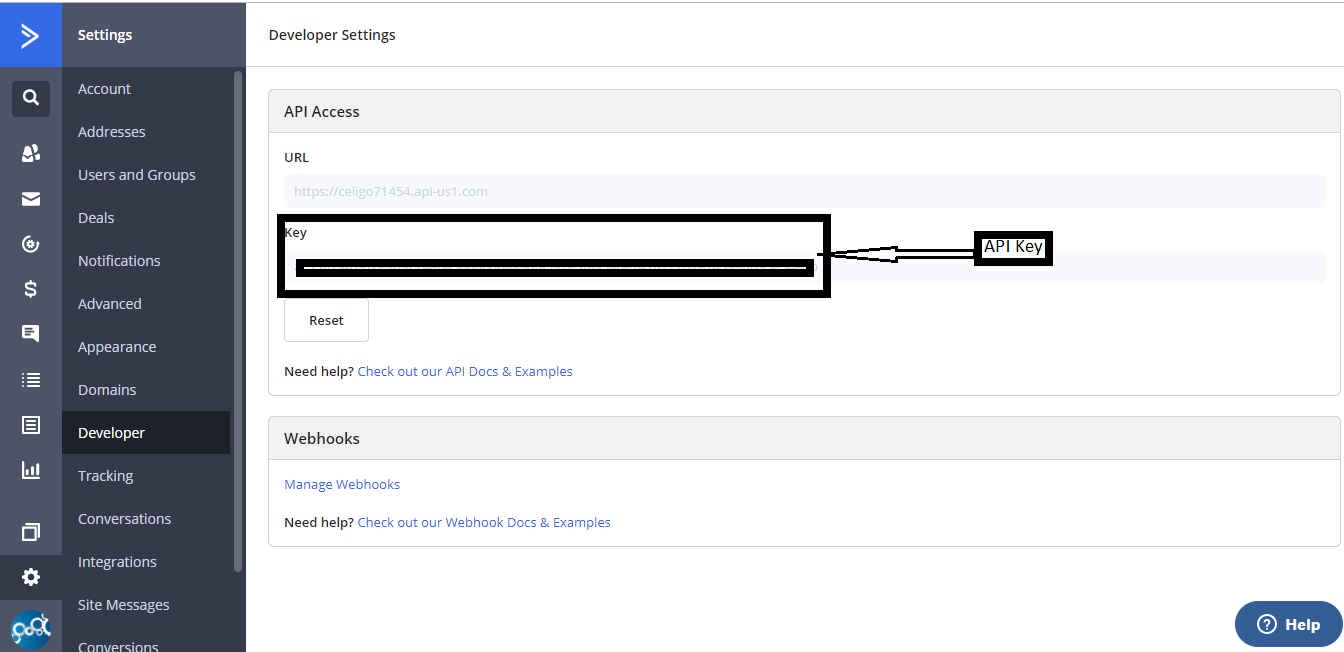 Borrow concurrency from (optional): Select another connection from the list....
Concurrency level (optional): Up to 25 allowed....
Read more about this connector