Asana links: API guide, Authentication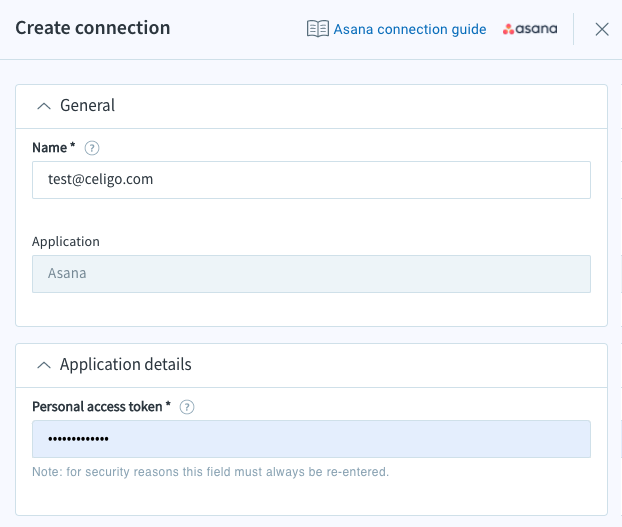 Name: (Required) Name your connection.
Personal Access Token: (Required) Enter the personal access token. According to Asana, these should be used similarly to OAuth access tokens when accessing the API, and you should pass them in the Authorization header, such as:
curl -H "Authorization: Bearer ACCESS_TOKEN https://app.asana.com/api/1.0/users/me
In Asana, use the following steps to get your Personal Access Token:
Click your profile photo from the top bar and select My Profile Settings.
Navigate to the Apps tab.
Select Personal Access Token.
Add a Description.
Click the Create button. Make sure to copy it to a safe place.
In integrator.io, paste your token. Click Test connection to test whether your connection is successful, then Save & close.
Advanced
Read more about this connector: