Freshdesk links: API Guide, Authentication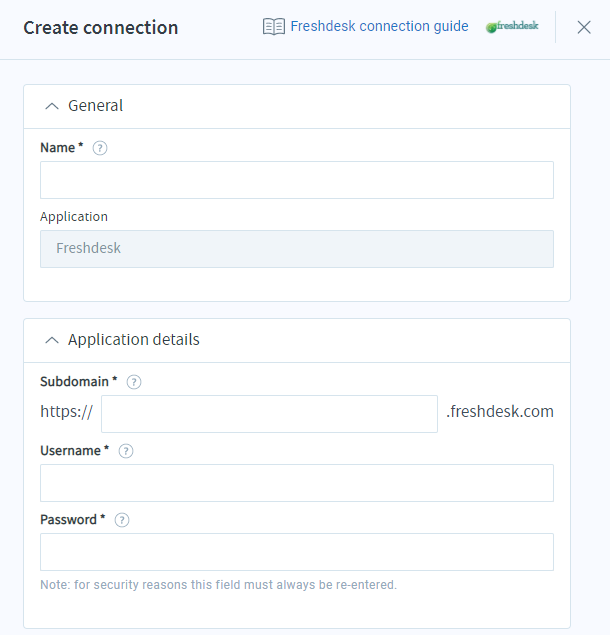 Name: Required: Name the connection.
Connection type: Required: The form will automatically choose Freshdesk.
Subdomain: Required: You can find your subdomain by logging in to your portal. Enter the URL that displays in your browser after logging in.
Username: Required: Username can be either your Freshdesk account email used to login to your Freshdesk account, or the API key associated with your account, depending on preference.
Password: Required: The password will be created when the account is set up.
Borrow concurrency from (optional): Select another connection from the list....
Concurrency level (optional): Up to 25 allowed....
Read more about this connector: