Contents
A. Set up an Okta connection
Start establishing a connection to Okta in either of the following ways:
From the Resources menu, select Connections. Then, click + Create connection at the top right.
– or –
While working in a new or existing integration, you can add an application to a flow simply by clicking Add source or Add destination/lookup.
In the resulting Application list, select Okta.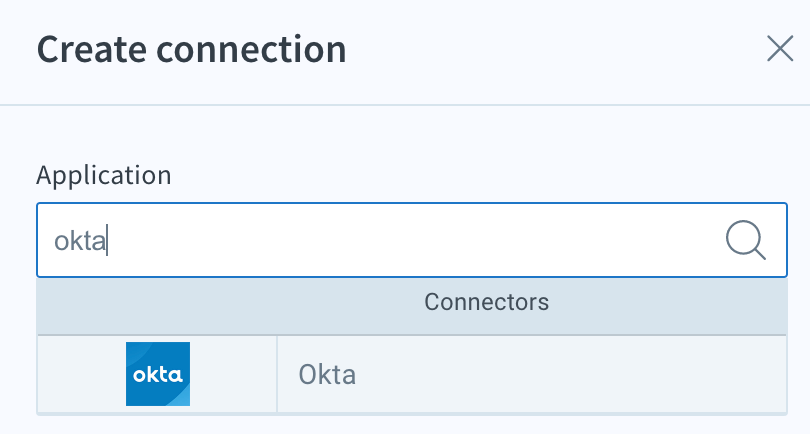 The Create connection pane opens with required and advanced settings.
B. Edit Okta application details
At this point, you're presented with a series of options for providing Okta authentication.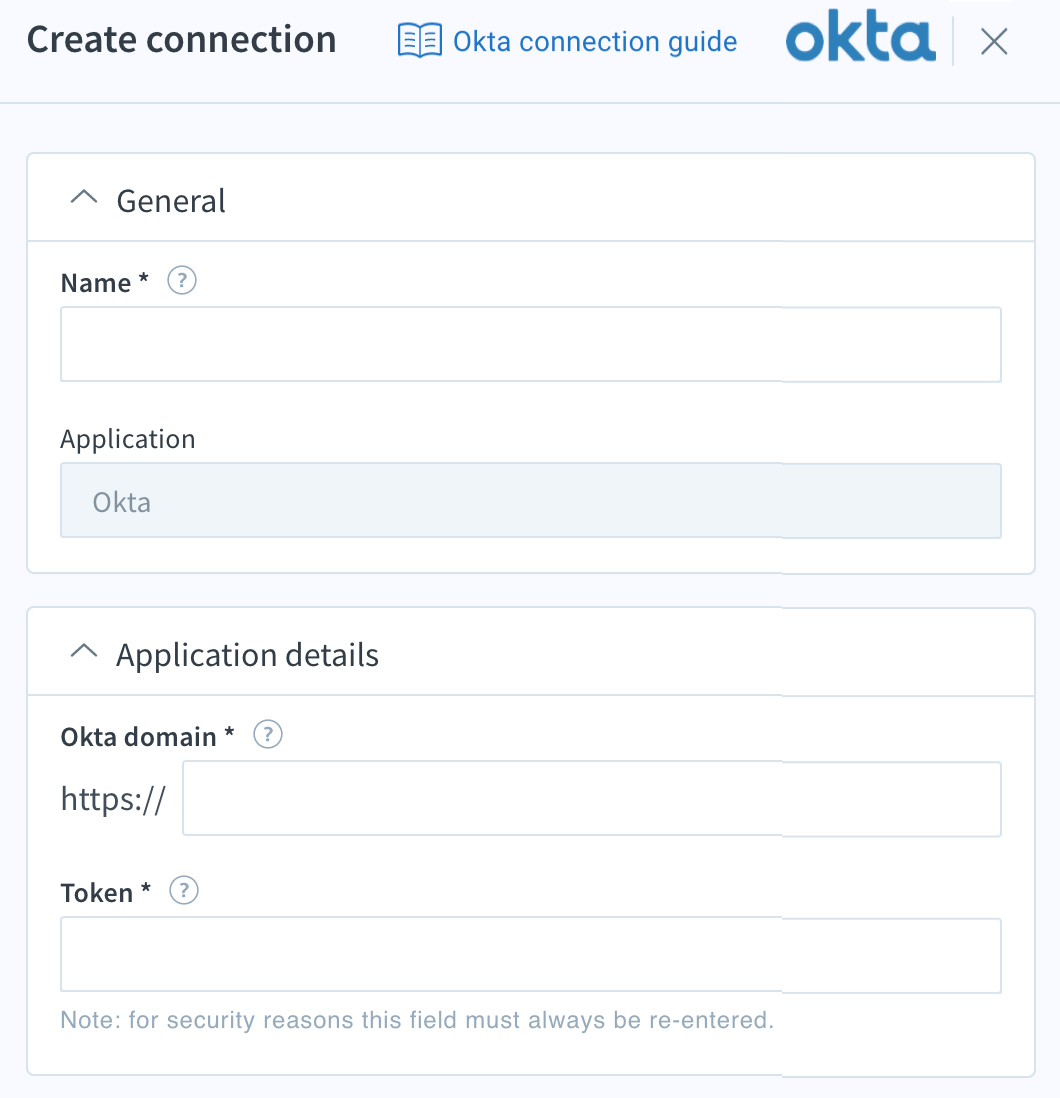 Name (required): Name the connection.
Connection type (required): The form will automatically select Okta.
Okta domain (required): Enter your Okta domain. You can find your domain by logging in to your Okta account.
Sign in to your Okta organization with your administrator account.
Look for the Okta domain in the global header located in the upper-right corner of the dashboard..
Your Okta domain looks like one of these examples:

Example.oktapreview.com,
Example.okta.com,
Example.okta-emea.com.

See Okta Organizations for more information on the types of Okta organizations.
Token (required): Enter the token. Use the following steps to get the token:
Log in to your Okta account.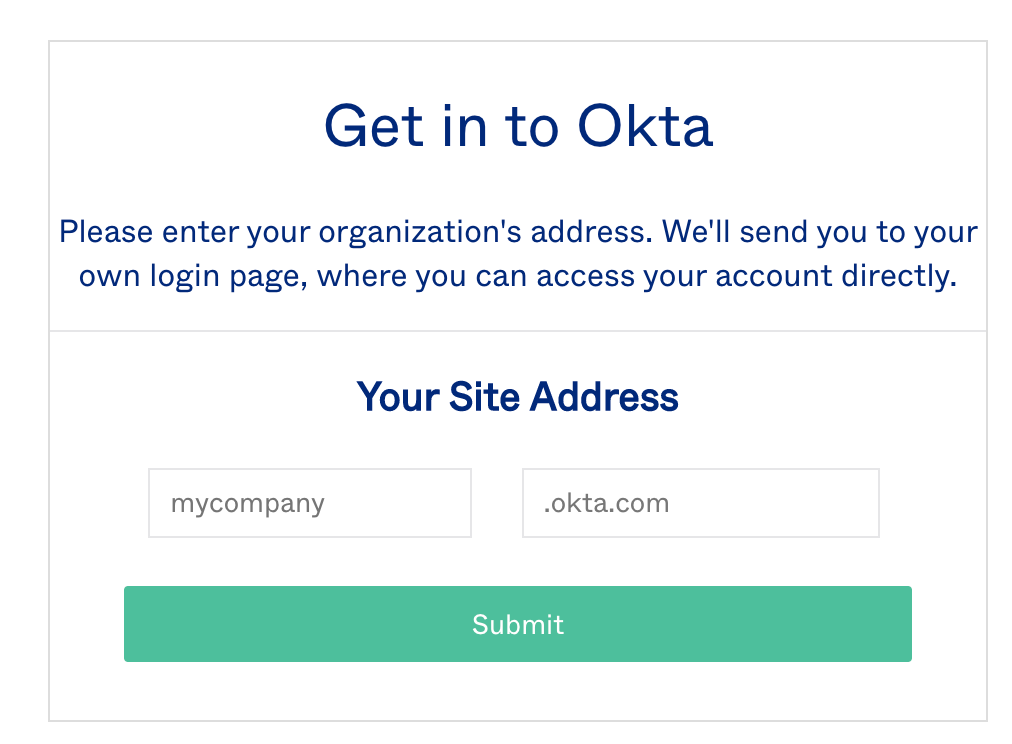 Click API > Tokens.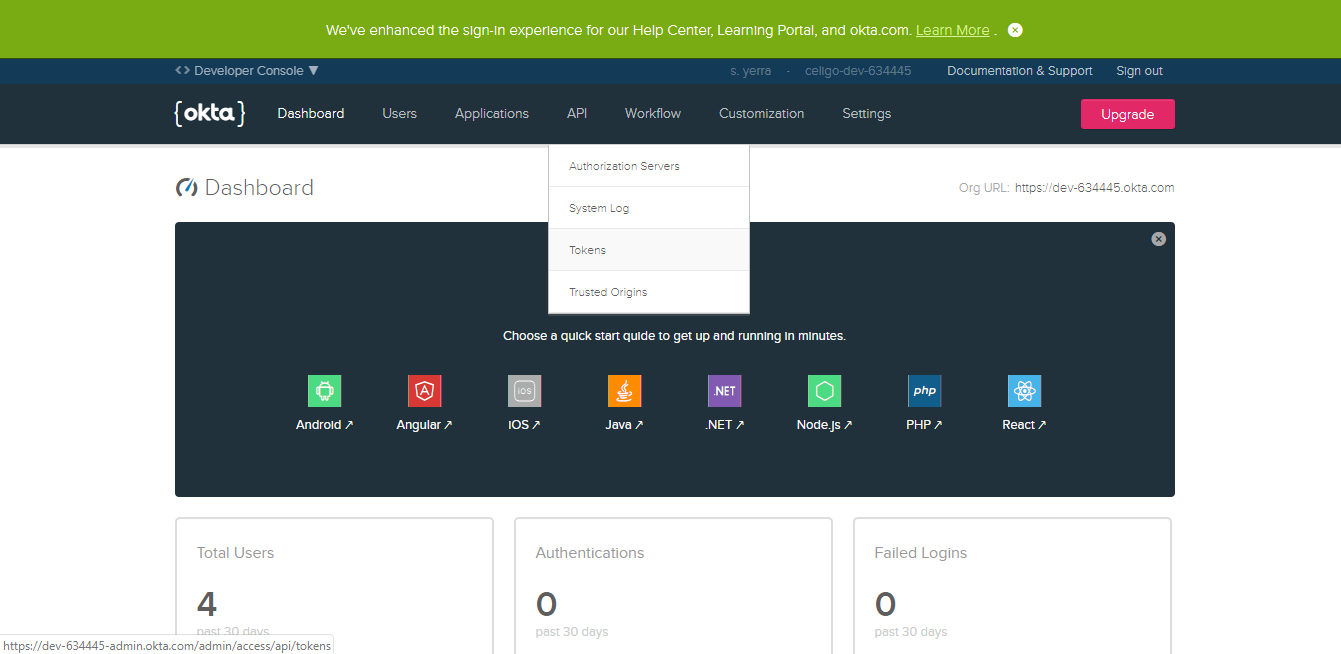 Click Create Token.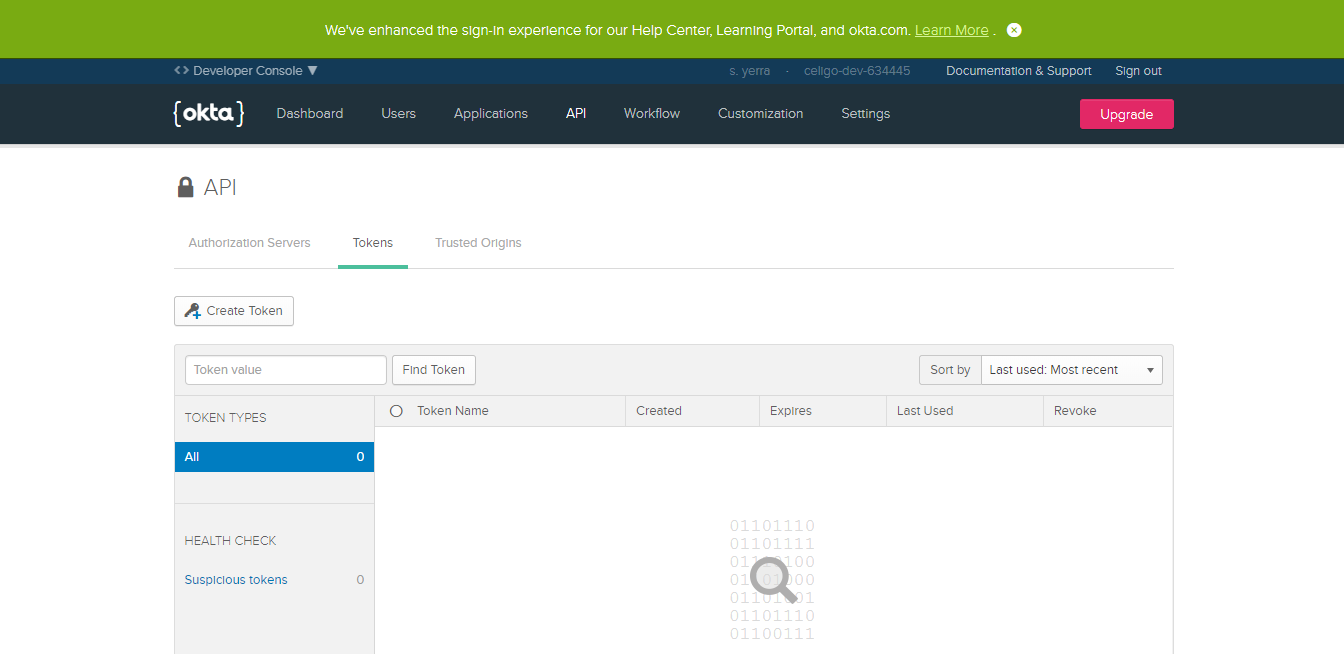 C. Edit advanced Okta settings
Before continuing, you have the opportunity to provide additional configuration information, if needed, for the Okta connection.
D. Test the connection
Once you have configured the Okta connection, you have a few options for continuing:
Save – click this button to test the connection, commit the new connection so that it will be available to all integrations for your account
Save & close – click to test and save the connection and exit the Create connection pane
Cancel – click to exit without saving any new changes
Test connection – click this button to verify that your new connection is free of errors
When you test or save the connection, it is verified before continuing.

Read more about this connector: