API guide link: https://www.shipstation.com/developer-api/#/introduction
Link to authentication page: https://www.shipstation.com/developer-api/#/introduction/shipstation-api-requirements/authentication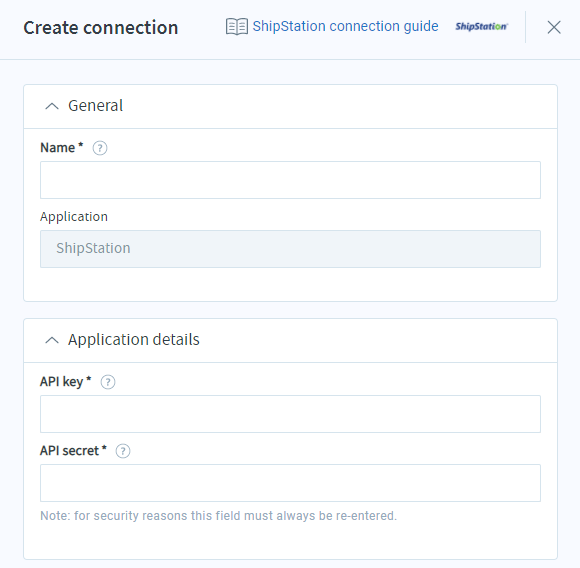 Name: Required: Name the connection.
Connection type: Required: The form will automatically select ShipStation.
API Key: Required:Enter the API Key of your ShipStation account.
API Secret: Required: Enter the API Secret of your ShipStation account.Use the following steps to generate your API Key and Secret:

Log in to your account and navigate to Account Settings (the wrench icon in the upper right).

Select Account from the left-hand sidebar, then choose API Settings.

At the bottom of the page, click Generate New API Keys.

If you've already generated your API keys, the existing API keys display here, and the button will say Regenerate API Keys.
Borrow concurrency from (optional): Select another connection from the list....
Concurrency level (optional): Up to 25 allowed....
Read more about this connection: