API guide link: https://www.developer.intuit.com/app/developer/qbo/docs/develop
Link to authentication page: https://www.developer.intuit.com/app/developer/qbo/docs/develop/authentication-and-authorization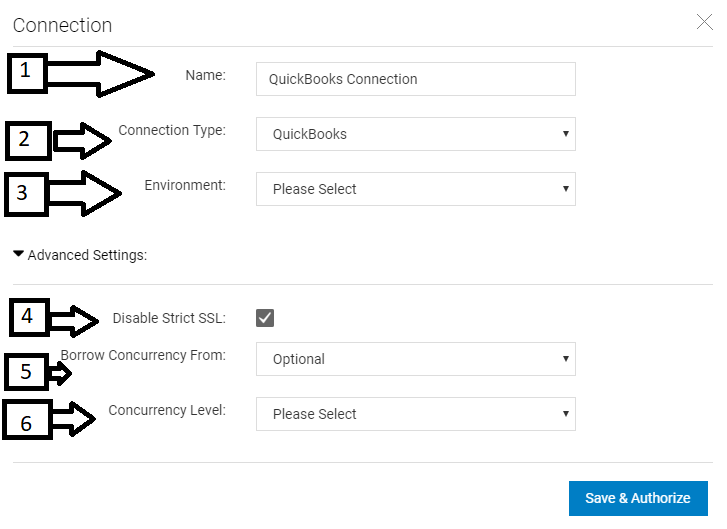 Name: Required: Name the connection.
Connection type: Required: The form will automatically select QuickBooks.
Environment: Required: Select your environment here. Environments have four types:
Disable strict SSL: An optional flag that (if set) skips verifying the SSL certificate allowing self-signed or expired certs. Celigo recommends that you never set this flag for any production data connections. In general, use this setting at your own risk.
Borrow concurrency from (optional): Select another connection from the list....
Concurrency level (optional): Up to 25 allowed....
Click Save & authorize. The following page displays:
Email: Enter your registered email address.
Password: Enter your password.
Click Sign-in. The following page displays:
Click on Connect to establish the connection