3dCart links: API guide, Authentication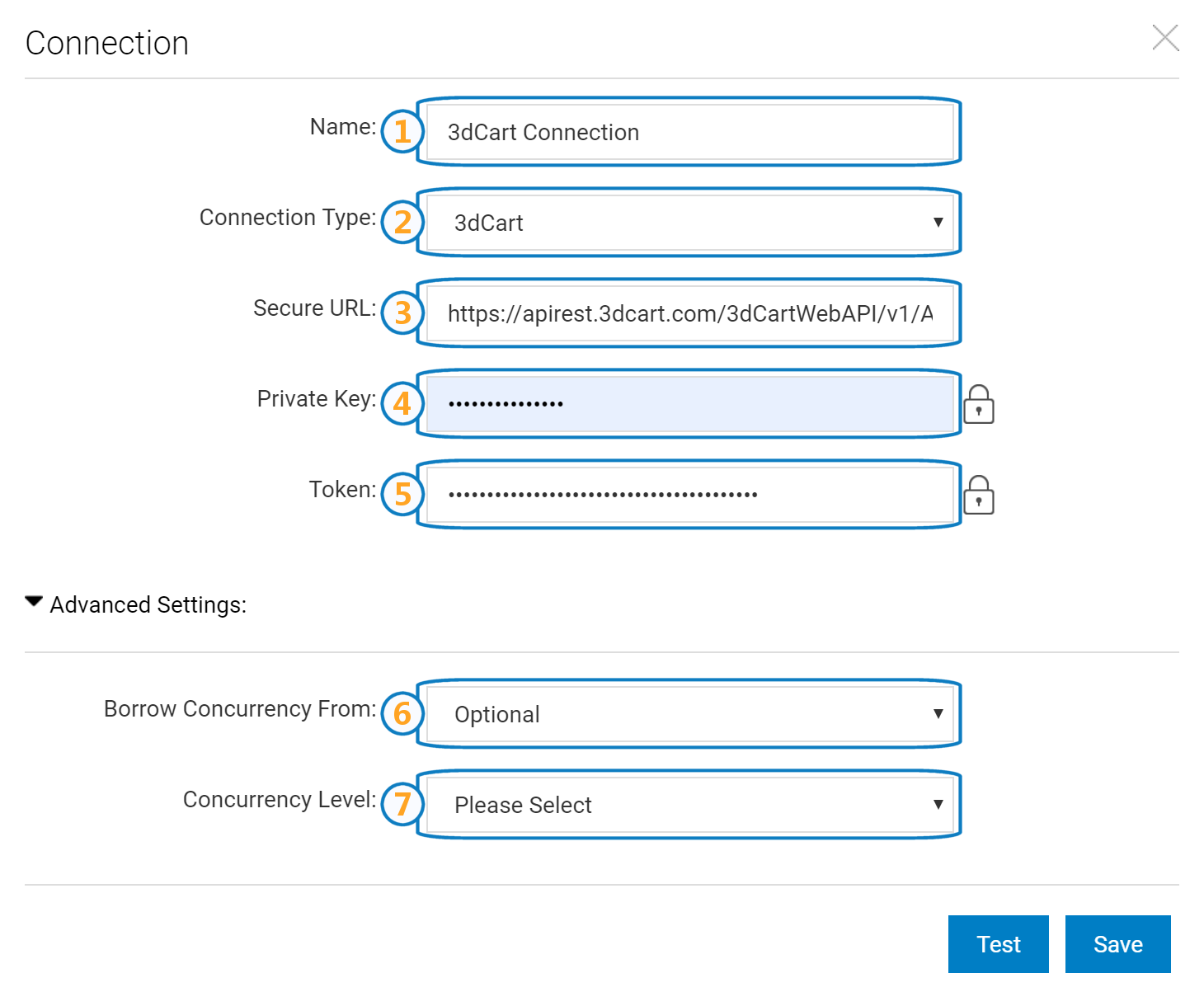 Name (required): Provide a clear and distinguishable Name for the connection. Throughout integrator.io imports and exports, you will have the option to choose this new connection, and a unique identifier will prove helpful later when selecting among a list of connections that you've created.
Connection type (required): Select 3dCart, or accept the default value if you're editing a 3dCart connection.
Secure URL (required): Provide the expected URL, according to your 3dCart account setup:
https://apirest.3dcart.com/3dCartWebAPI/<version>/<service>.
Private key (required): Enter your private key. You can copy your key from https://devportal.3dcart.com, as follows:

Log in to your account.
Under the 3dCart Developer Portal Dashboard, select an app to edit.
Show the Private Key field, which is hidden by default.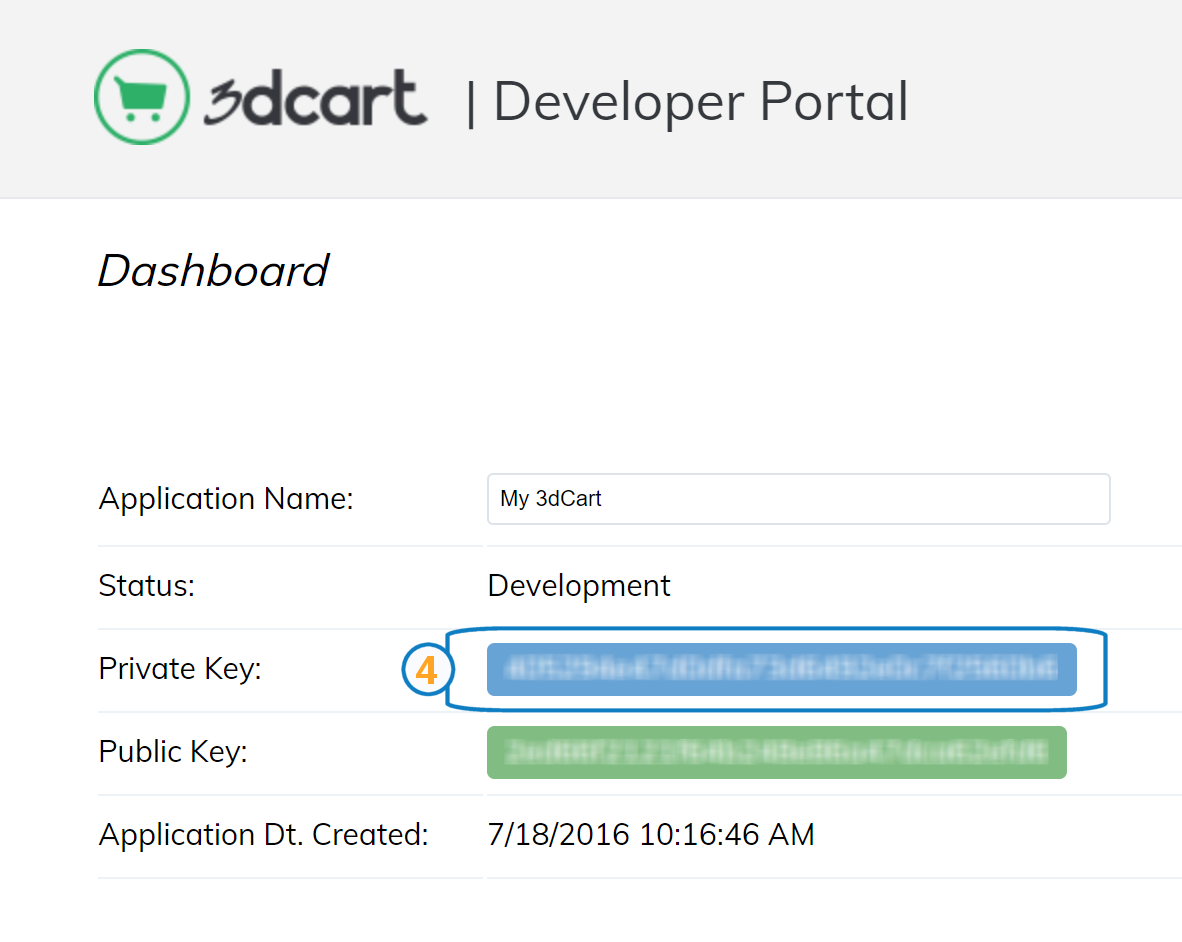 Token (required): The token is generated for you by 3dCart. When logged in to the Developer Portal Dashboard, scroll to your stores at the bottom of the page to view and copy the token.

Borrow concurrency from (optional): Select another connection from the list....
Concurrency level (optional): Up to 25 allowed....