Contents
Overview: Understanding the SAP Business Network Commerce Automation – NetSuite integration template for Buyers
The SAP Business Network Commerce Automation – NetSuite template is a purpose-built integration, designed for the Celigo integrator.io iPaaS platform. This template automates the most common use cases required to synchronize SAP Business Network Commerce Automation Buyer data with NetSuite. It eliminates the overhead associated with dual entry and maintenance between multiple systems. In addition to the OOTB functionality, the template can be customized and enhanced, per the SAP Business Network Commerce Automation customer's requirements.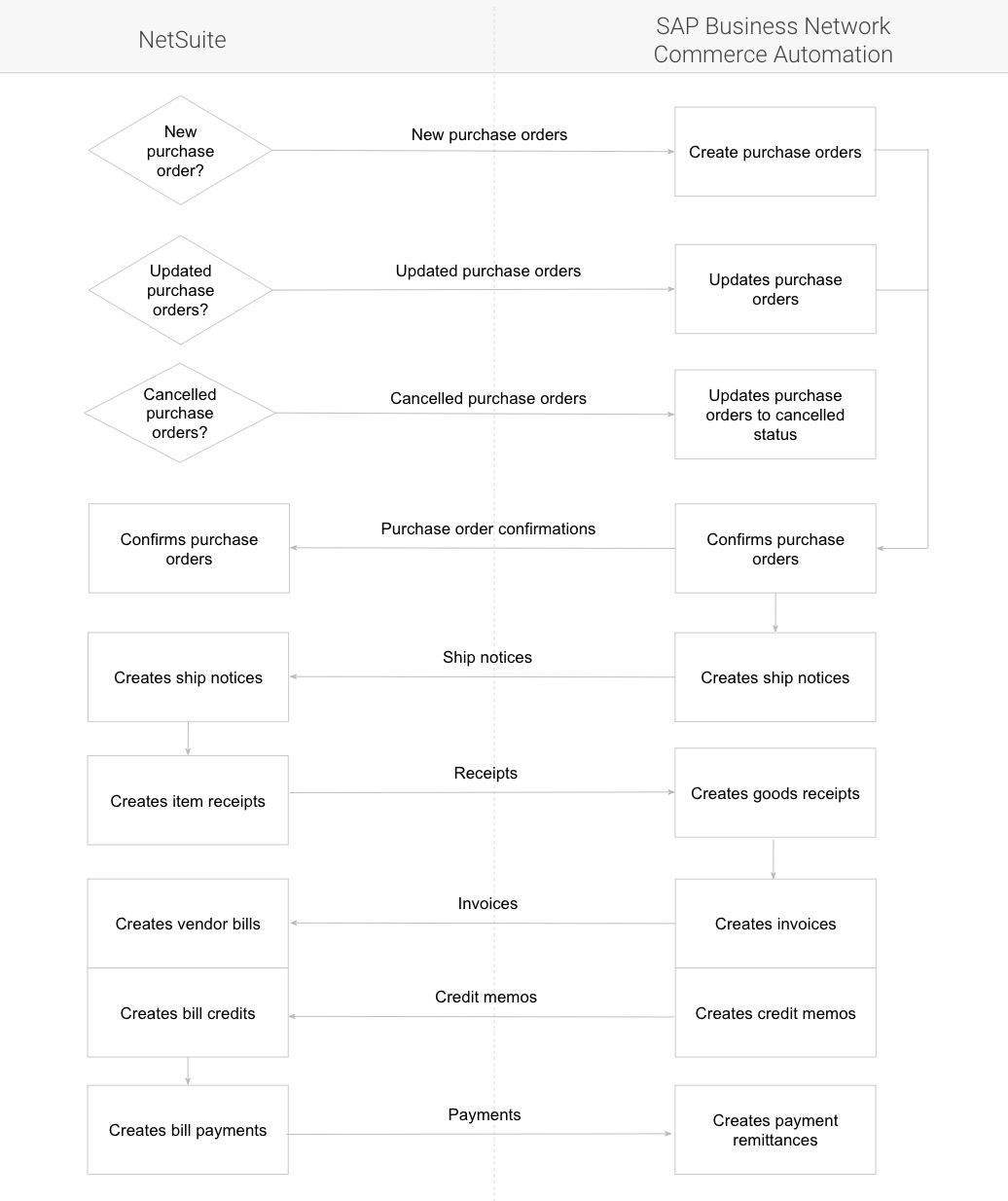 Features & benefits
Optimize procurement and supplier operations by automatically updating orders and invoices in real-time
Stay in compliance by improving data accuracy, minimizing wrong or duplicate payments, and enhancing accounting processes and overall financial visibility
Reduce maintenance time with an interactive dashboard for sophisticated error handling and integration support
Efficiently scale operations by automating processes that rely on the SAP Business Network Commerce Automation and NetSuite platforms
Take control of your integrations with tools that let you configure and make mapping changes on the fly
Supported integration flows
The Celigo prebuilt template contains workflows that you can easily configure and deploy without coding or IT support. The following seven built-in flows sync from the specified source data to the corresponding destination.
SAP Business Network Commerce Automation to NetSuite
NetSuite to SAP Business Network Commerce Automation
Read more about this solution, download the datasheet, or request a demo: