Flow: PayPal Payout Transactions to NetSuite Deposit flow
Error Message: {"localizedMessage":"No permission for the requested operation. ","suppressed":[],"name":"PERMISSION_DENIED","message":"No permission for the requested operation. ","details":[{"field":null,"value":null,"location":null,"issue":"No permission for the requested operation."}],"information_link":"https://developer.paypal.com/docs/classic/products/permissions/","debug_id":"xxx123456789"}
Reason: Paypal requires permission to get the data using Transaction Search. This checkbox must be enabled for the integration app to get the history of transactions for a PayPal account.
Resolution: Check the 'Transaction Search' checkbox under the Paypal API Settings and once enabled, you must update the Paypal connection and create a new token since there was a change made for permissions. You may follow the steps below:
Enable the transaction search in Paypal Developer Dashboard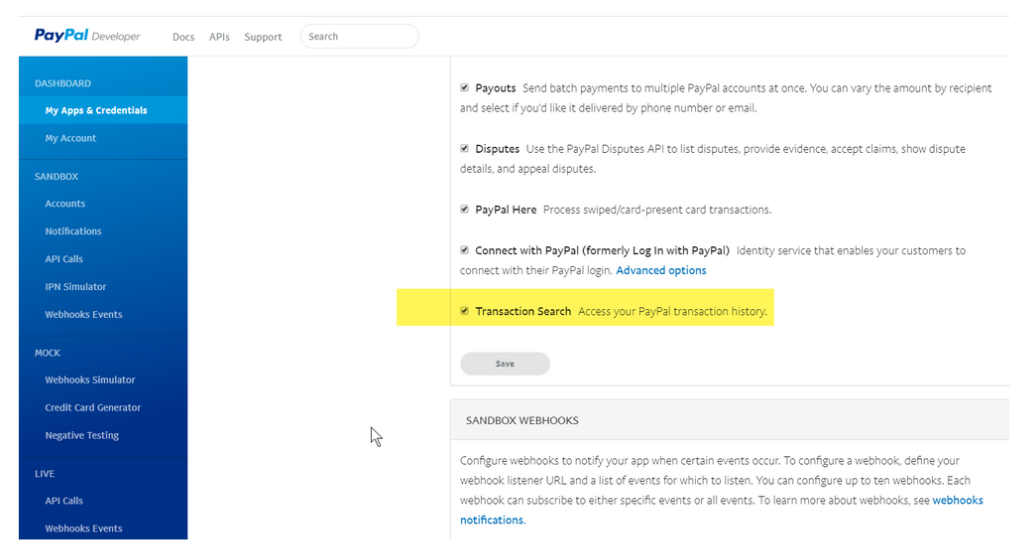 Log into Paypal Developer Dashboard.
Go to the My Apps & Credentials page.
Click the link for your REST app in the REST API apps section.
Select the Transaction Search option in the app settings section.
Click Save.
Update Paypal connection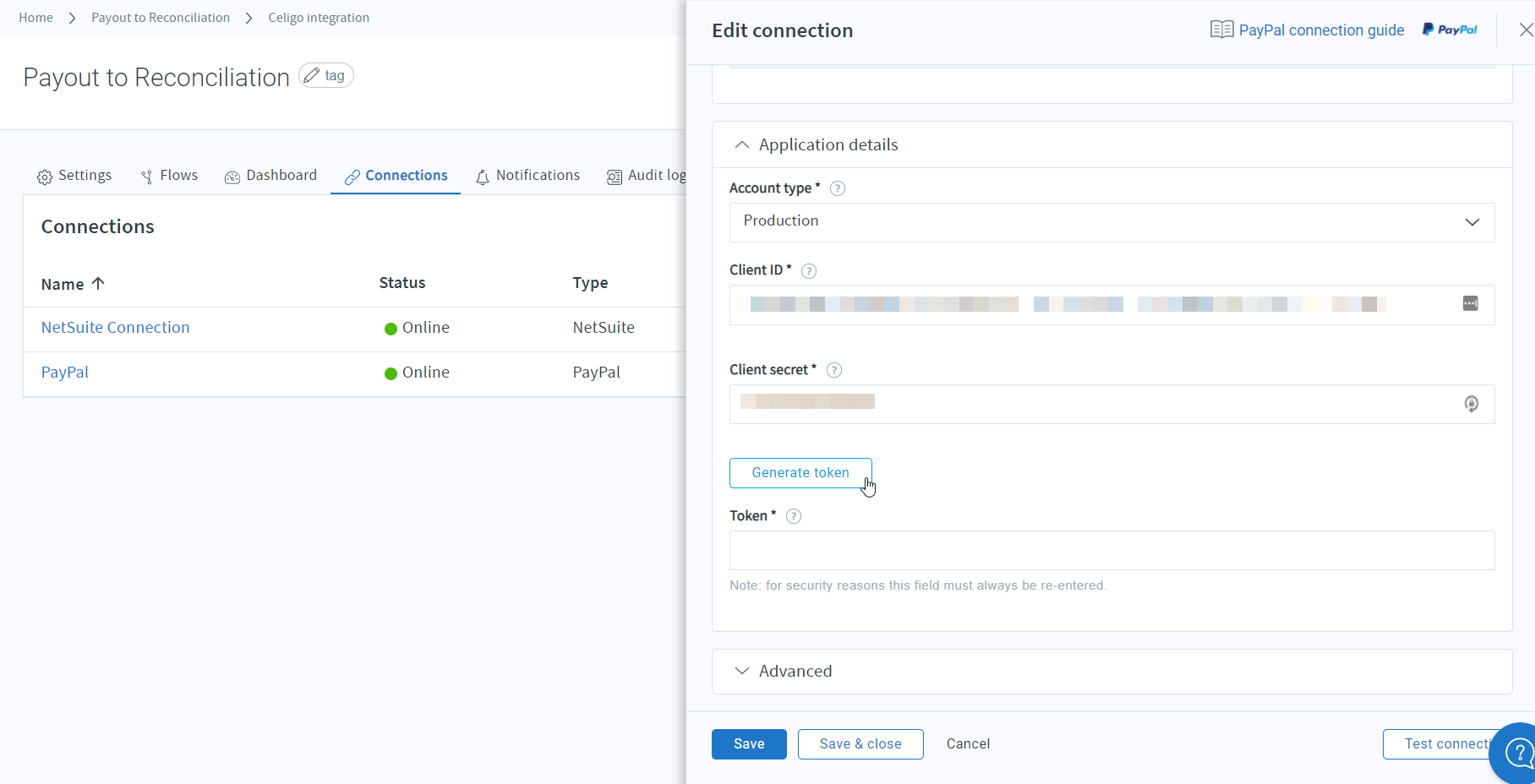 Log in to your integrator.io account.
Click on the Connections tab.
Next to the PayPal connection, click the three-dot icon to edit the connection.
Re-enter your client ID and client secret. (How to retrieve connection keys from PayPal)
Click Generate Token.
Click Test connection.
If it says your connection is working fine, then you can click Save and Close.