Note: Beginning with the February 2022 integrator.io release, connections to the integrator․io API are no longer counted as part of the endpoint entitlement calculation. Previously if your subscription was consuming all available endpoints, you could be prevented from certain operations that required special use of the integrator.io endpoint (for example, cloning some templates and integration apps, and accessing flow errors via integrator.io error APIs). Now that it is no longer counted, these issues will not occur.
You can review your endpoint licenses and upgrade your account via your account profile. You must be an account owner or administrator to view this information.
Navigate to your account profile and select the My account button.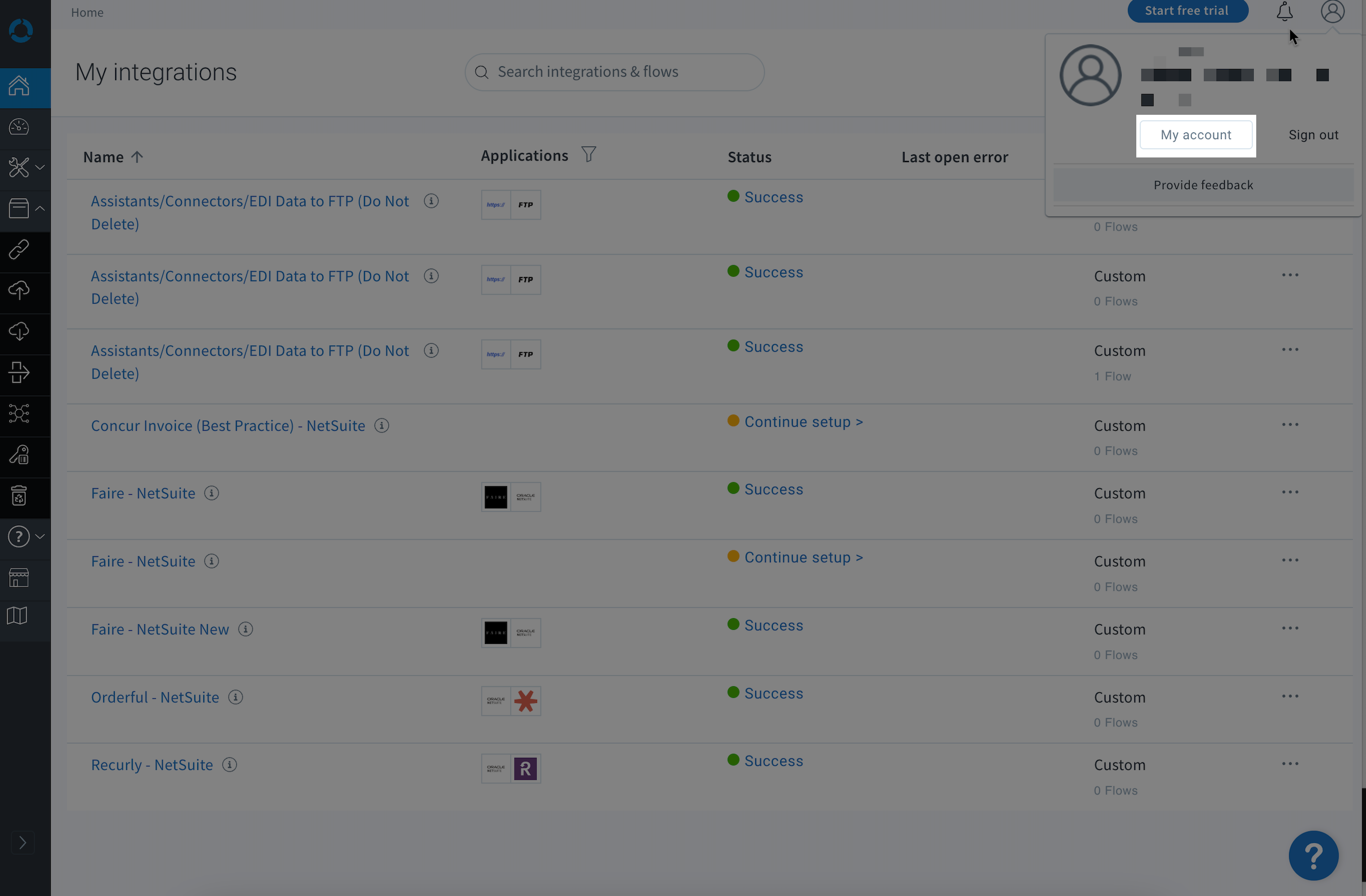 Click the Subscription tab and review your available endpoint entitlements.