What's enhanced
Sync gift wrap prices to NetSuite as a separate line item
Magento 2 allows customers to gift wrap any product that can be shipped, and this is offered for individual line items, the entire order, or both. Until now, the integration app tracked these gift wrap prices under variances but not as a separate line item. A new setting, NetSuite item to track gift wrap price as a line item, has been added to the Settings > Order section > Order tab, which allows you to sync the gift wrap prices as a separate line item in NetSuite. For more information, see Magento 2 – NetSuite Integration App Order Settings.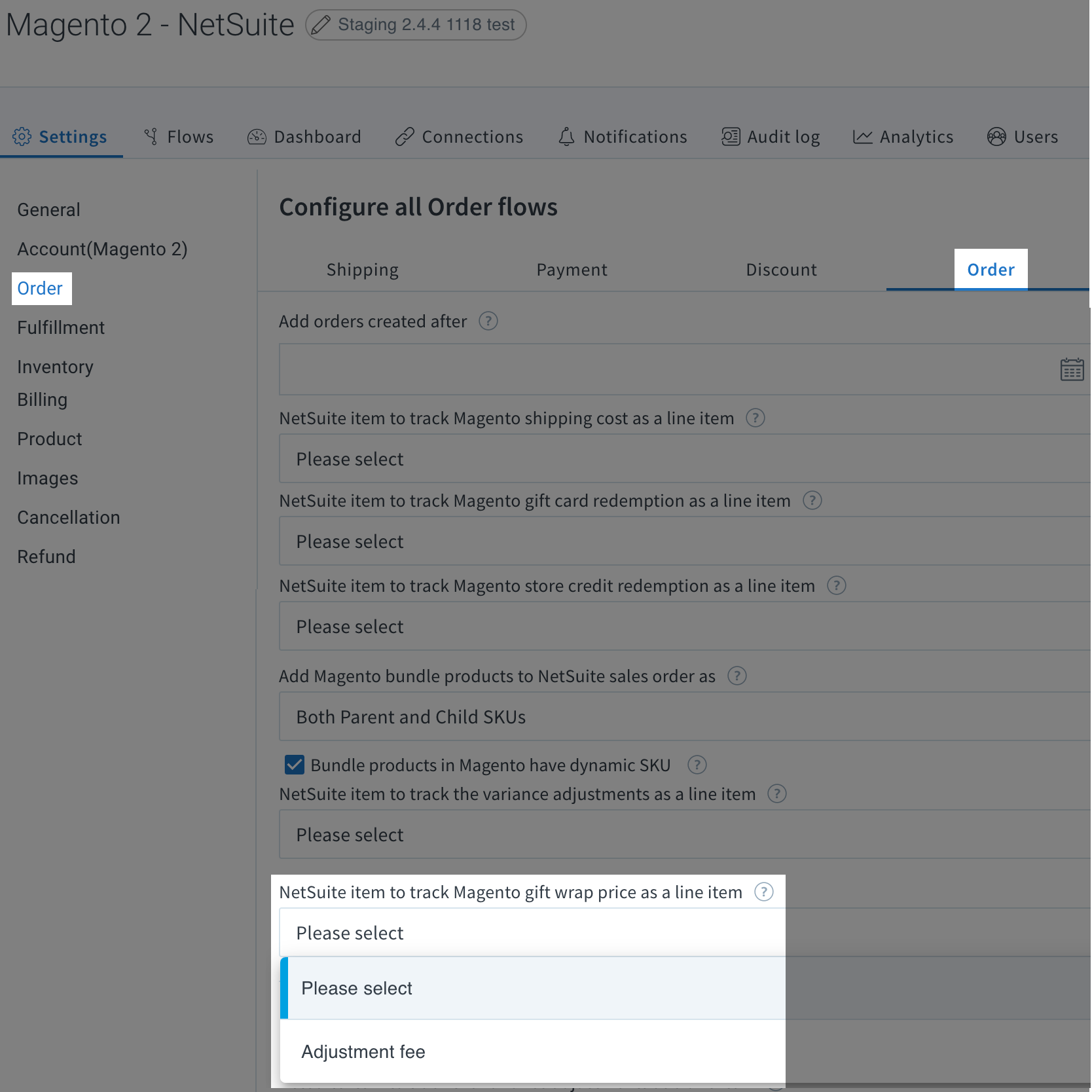 Integration app compatible with Magento 2.4.5 edition
The integration app is now compatible with the latest commerce and open-source editions of the Magento 2.4.5 edition.