The metafields in BigCommerce store additional order information such as purchase order number and quote number. With the setting Sync BigCommerce order metafields in the Settings > Order section > Order tab, you can now sync order metafields and the order information from BigCommerce to NetSuite sales order.
NOTES:
This setting is applicable only to schedule flow and not real-time flow.
This enhancement is available only in the premium edition of the integration app.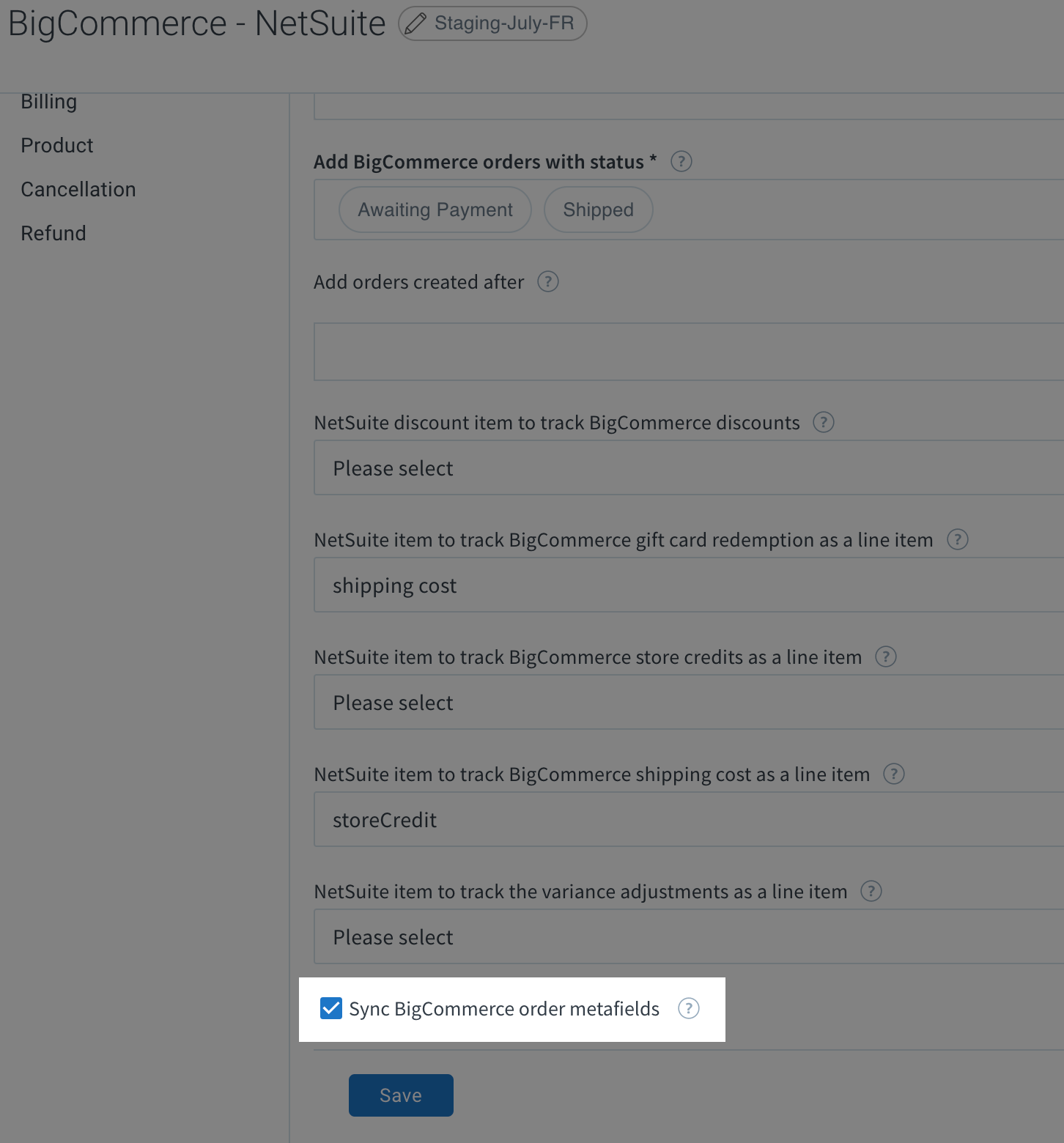 To sync order metafields, check the Sync BigCommerce order metafields box and click Save. A new lookup Get order metafields from BigCommerce is added to the BigCommerce Order to NetSuite Order Add flow that fetches the order metafields from BigCommerce.

Before you run the scheduled order flow, be sure to configure the mapping for the metafields you want to sync to NetSuite. See the following screenshot.
NOTE: Be sure to mind the format of the metafield on the BigCommerce side as <namespace>.<key>, as shown in the screenshot.