Fulfillment Export (NetSuite to BigCommerce)
The Fulfillment Export flow exports shipping and fulfillment data from NetSuite to BigCommerce on a scheduled basis. The Integration App supports complete and partial shipments and exports all tracking number data regardless of the shipping carrier you use (USPS, UPS, FedEx, etc.). BigCommerce Order status is not changed to "Shipped". Fulfillment emails are not supported at this time.
Screens depicting the data flow
Sales order fulfillment in NetSuite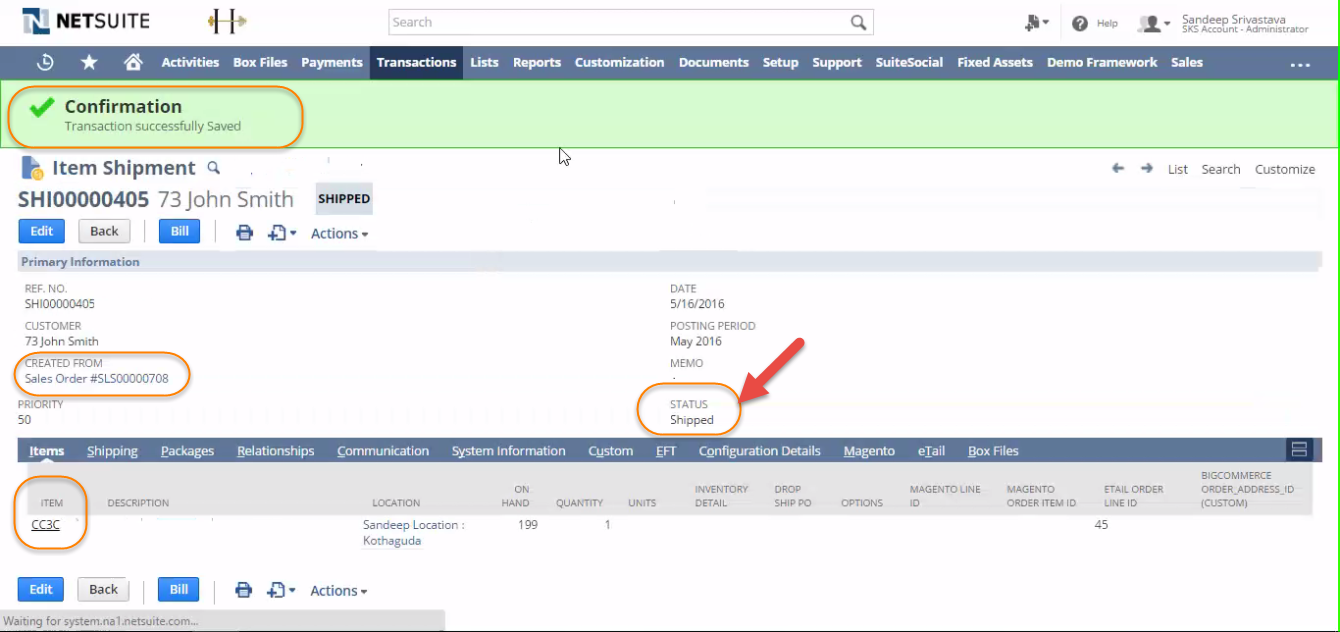 Running the fulfillment flow in the integrator data flow settings dashboard.
Flow status dashboard

Fulfillment info instantly visible in BigCommerce

For inventory sync, go to BigCommerce - NetSuite Inventory Sync topic