The financials export flow provides back office visibility in Zendesk. The flow brings financial information associated with a NetSuite Customer to the Zendesk User. This information is saved in custom fields in Zendesk. This is a batch flow and the frequency for running it can be configured.
The following information is synced from NetSuite to Zendesk Support:
Credit Hold
Balance
Overdue Balance
Unbilled Orders
Days overdue
Credit limit
Currency
Note: Only header level data is exported from NetSuite to Zendesk Support.
The data flow is initially not visible in the Financials sync section. The following settings must be enabled first and saved.

Only after saving the settings and refreshing the section, the two flows related to NetSuite Financials to Zendesk User are visible.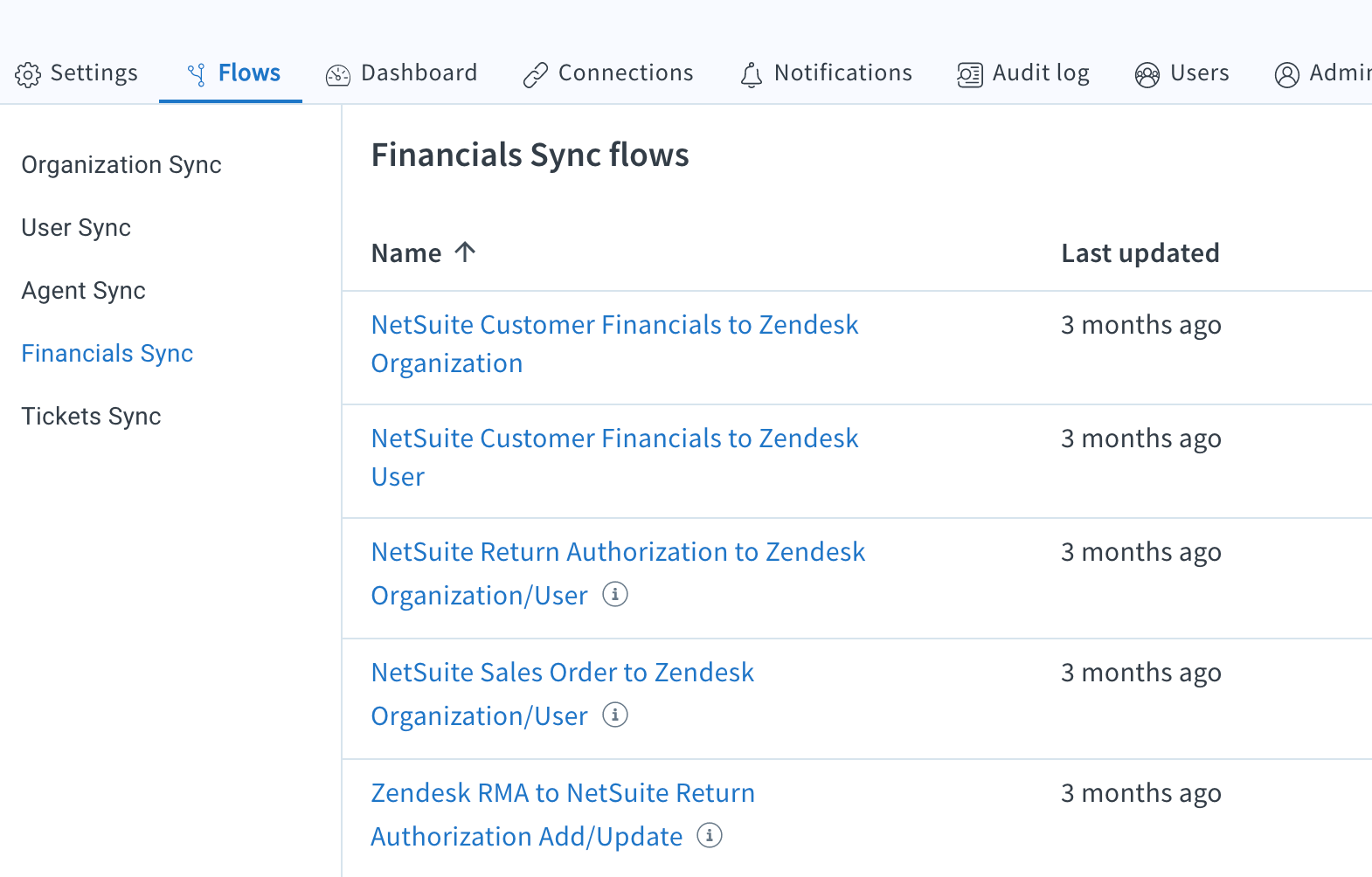 Related topics:
NetSuite Financials to Zendesk Organization
Push Sales Orders from NetSuite to Zendesk