When an order is placed, the integration app moves information about a customer from Walmart to NetSuite. Each customer is unique because of their IDs (email ID, internal ID, etc).
If the customer is new to NetSuite, a new customer will be created in NetSuite.
If the customer is not, then the order info is attached to the existing customer.
Note about customer import settings
Order imports fail if a customer record with the same ID already exists in NetSuite
Order imports into NetSuite sometimes fail when customer records with the same Customer IDs are already present in NetSuite. You may see the following error:
"Failed to add/update customer for order #1xx1. A customer record with this ID already exists. You must enter a unique customer ID for each record you create. To correct this record, click and enter a new customer ID in the Customer field."
In the following example, note the field CUSTOMER ID.If another customer comes with the same name or ID, a customer cannot be created.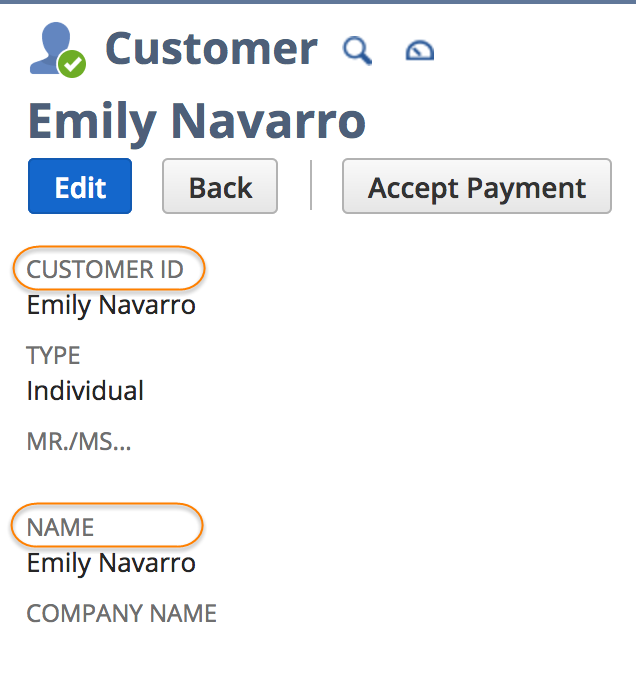 This error occurs because the Auto-ID feature in NetSuite is not enabled. Note that the customer name is used to create the Customer ID. Any time a new customer comes with a name that already exists in NetSuite, customer creation will fail. To avoid such errors, please enable the Auto-ID generation feature in NetSuite.
To set up auto-generated numbers in NetSuite, go to the link 'Set up Auto-generated Numbers' (or click https://system.na1.netsuite.com/app/setup/numbering.nl?whence=) and provide the necessary information.