API guide link: https://github.com/celigo/integrator-api-docs
Navigate to the authentication page and use the following steps to get an authentication token: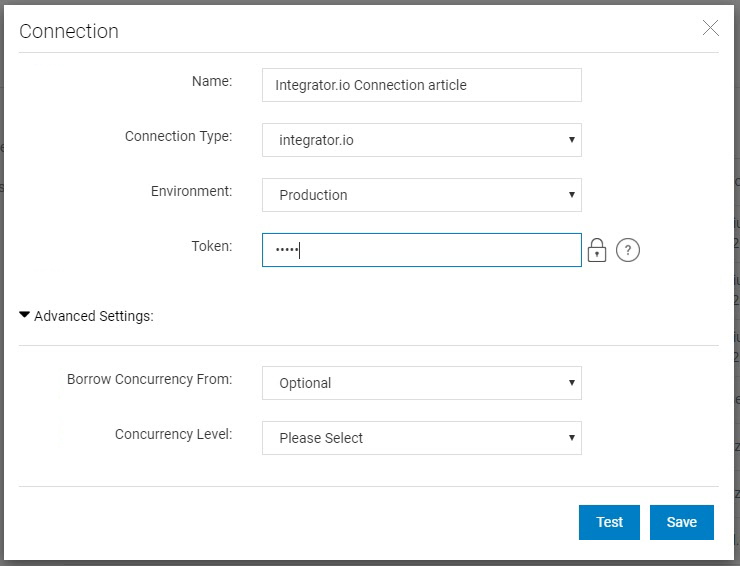 Name: Required: Name your connection.
Connection type: Required: The form will automatically choose Integrator.io.
Environment: Required: There are both production and sandbox environments for Integrator.io. Choose the environment you want. Note: The form does not change based on the environment selected.
Token: Required: API Token can be obtained in the application.
Borrow concurrency from (optional): Select another connection from the list....
Concurrency level (optional): Up to 25 allowed....