API Guide Link: http://webservices.solidcommerce.com/ws.asmx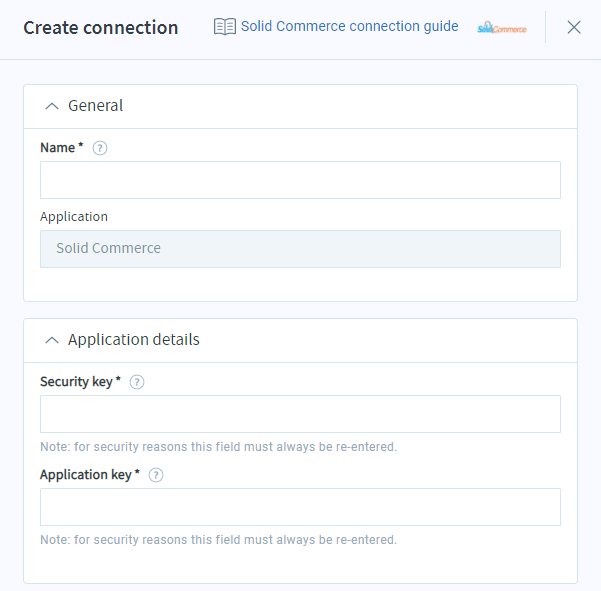 Name: Required: Name the connection.
Connection type: Required: The form will automatically select Solid Commerce.
Security Key: Required: The security key is provided to third party developers during registration process.
Application Key: Required: Enter the application key. Use the following steps to get the application key:

Log in to your account.
Click Admin🡪Web Api Configuration.
The Web Services App Key is the required application key.

Disable Strict SSL: Required: An optional flag that (if set) skips verifying the SSL certificate, allowing self-signed or expired certs. Celigo recommends that you never set this flag for any production data connections. In general, use this setting at your own risk.
Borrow concurrency from (optional): Select another connection from the list....
Concurrency level (optional): Up to 25 allowed....
Read more about this connection: