Lightspeed documentation: API guide, Authentication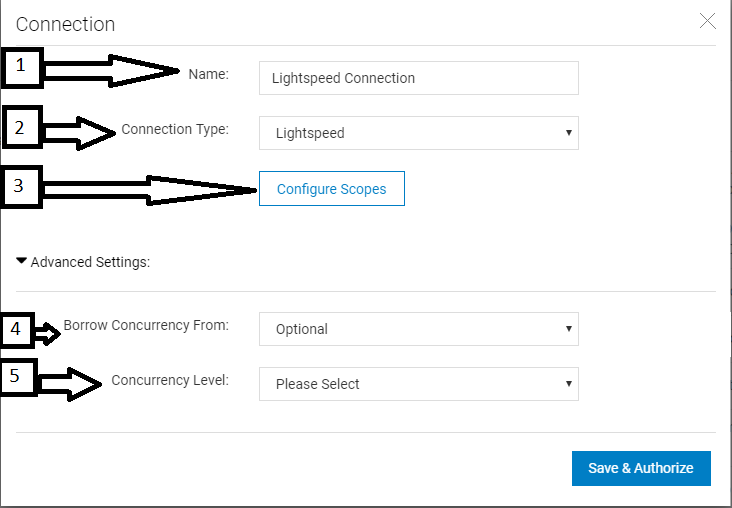 Name: Required: Name the connection.
Connection type: Required: The form will automatically select Lightspeed.
Configure scopes: Required: OAuth 2.0 scopes provide a way to limit the amount of access that is granted to an access token. For example, an access token issued to a client app may be granted READ and WRITE access to protected resources, or just READ access.
Borrow concurrency from (optional): Select another connection from the list....
Concurrency level (optional): Up to 25 allowed....
Click Save & authorize. The following page displays:
Enter your registered username and password and click Sign in. The following page displays:
Click on Authorize Application to establish the connection.
Read more about this connector: