Note: The Enable test mode check box is moved from the v2 to IO to work independently.
The Enable test mode feature works similar to the Integration App sandbox account. You can test your configurations using this setting. Check this checkbox to sync the test records that are applicable for testing between Salesforce and NetSuite. You can uncheck this checkbox to sync all the live records between Salesforce and NetSuite.
Note: Enabling the test mode does not impact your production data. Integration App will not create duplicate records in your Salesforce or NetSuite.
Enable test mode
Sign in to your integrator.io account
Click the Salesforce - NetSuite IO Integration App tile
Go to Settings > General
Check the Enable test mode checkbox
Click Save
Note: By default, the test mode feature is disabled.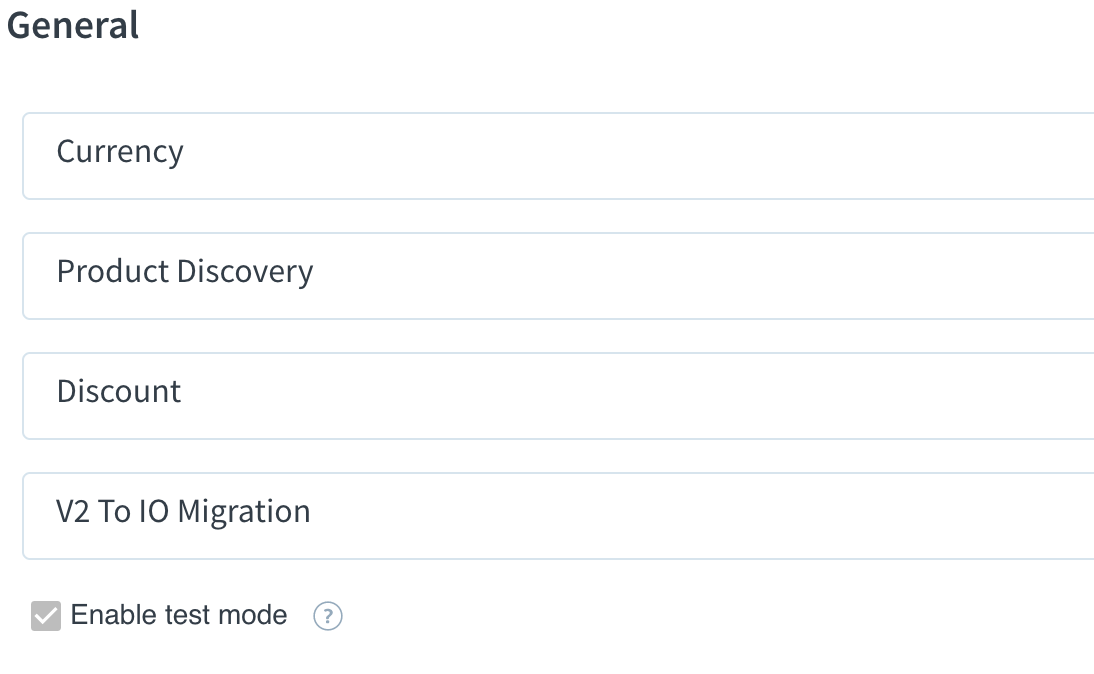 Test the records in Integration App
In NetSuite, you can check the Send as test record to IO checkbox (Customer record > Custom tab) to sync the records via Integration App into Salesforce or NetSuite.

In Salesforce, you can find the checkbox on the records where Celigo layout is selected.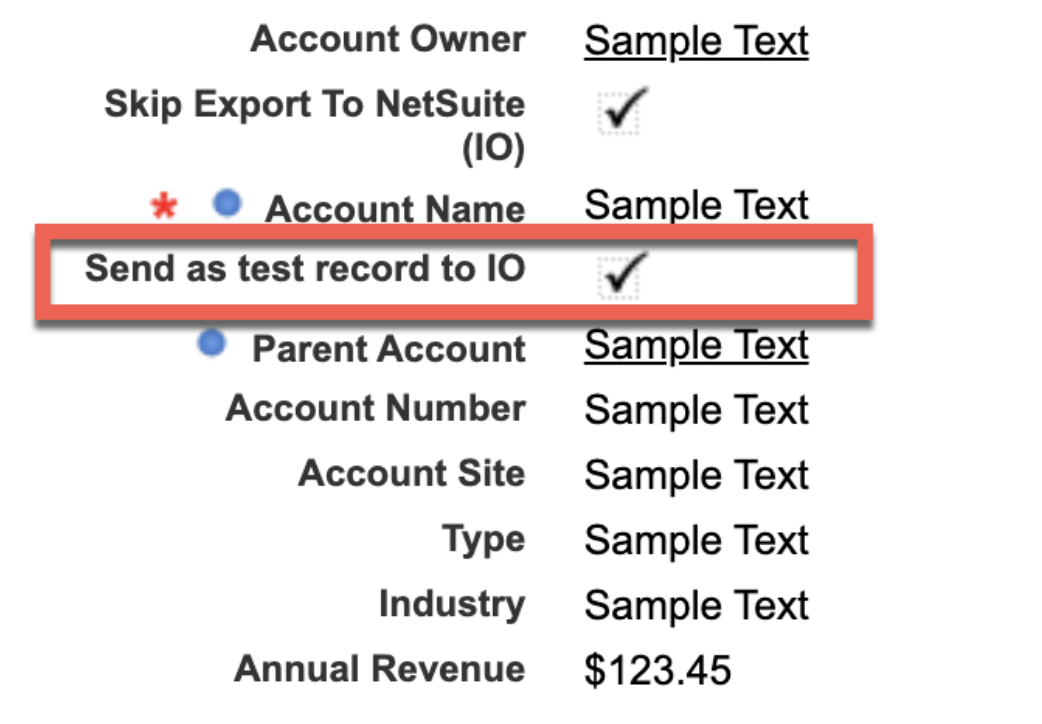 Records on which the test mode independently works:
Account
Contact
Opportunity
Product
Note: For the financial and fulfilment flows: invoice, customer payment, cash sale, cash deposit, credit memo, customer refund, cash refund, and item fulfilment are not dependent on the Enable test mode check box. They are dependent on the sync of the parent record i.e opportunity records.