You must select a primary SSO account the first time if you are an existing user. This step is required because your SSO provider credentials are checked against your primary SSO account credentials.
Contents
Select your primary SSO account
Your primary account is the account you want to use for SSO.
If you are accessing integrator.io for the first time, the primary account is automatically selected for you in the Security tab on the Profile page.
If you are an existing integrator.io user who does not use SSO, you must select the primary account before signing into integrator.io using SSO the first time.
To select your primary SSO account:
Sign in using your username and password.

Click the avatar in the upper-right corner of the screen.

Click My profile.
On the My Profile page, click the Security tab.

In the My user section, under Use this account for SSO, select your primary account. Click Save.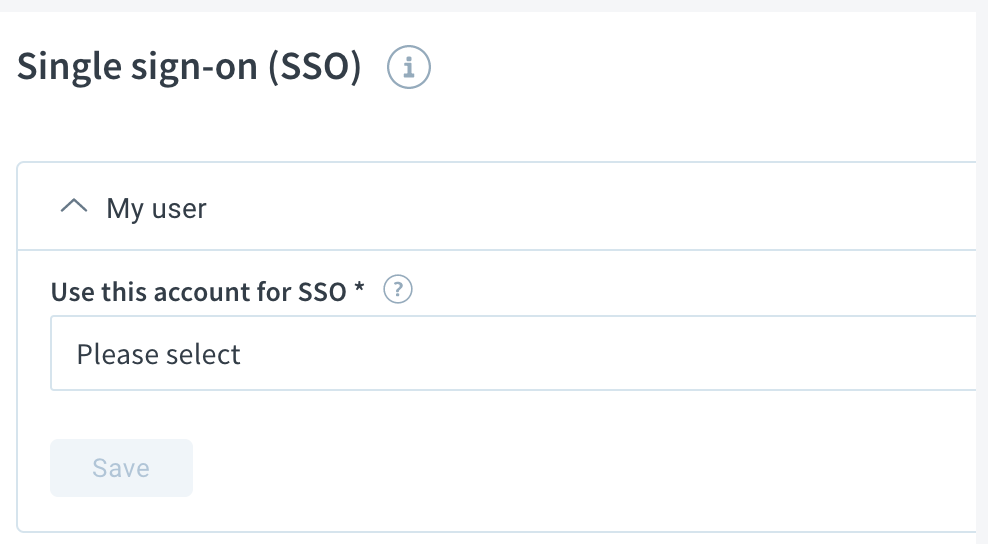 Your primary SSO account is now saved. If for any reason you are no longer a user in the primary account, the Save button is again enabled and you can select another primary account.
Sign into your account
You can sign into your account using either of the following ways:
Use your SSO provider app to access integrator.io.
Access the application login URL in your browser:
https://integrator.io/sso/:orgid
Note: If you are a new user accessing integrator.io for the first time, you must have access to your SSO provider before you sign up.