To expand your market reach in multiple marketplaces, regions, or currencies, you can install multiple Shopify stores using a single NetSuite account within the same integration tile. To install an additional store, you require a separate subscription license.
Login to the integrator.io account with your account credentials.
Click Shopify - NetSuite integration app.
On the top-right, click Add Shopify Store.

Step 1: Configure Shopify Store Credentials
The first step is to configure the Shopify Connection. In the install section, press 'Click to Configure' and provide your Store URL in the dialog box that opens up. For example, if your Shopify store URL is 'https://demo-store.myshopify.com/', then provide the value as 'demo-store' and click 'Save and Authorize'.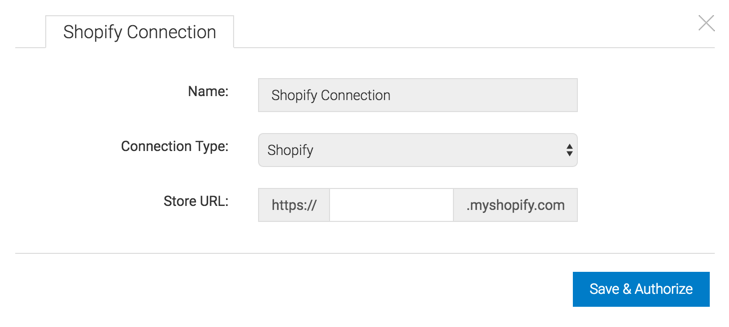 The above action will pop up a new window & re-direct you to your Shopify store. Login to your Shopify store with your store credentials. Sample visuals are provided here: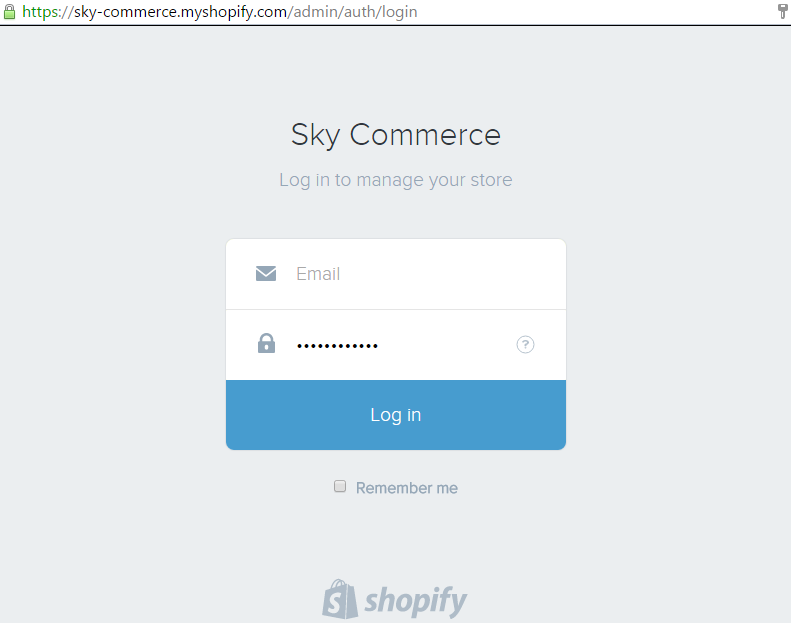 Click Install Celigo Shopify Integration App for NetSuite to provide the Integration App the required access to your Shopify store.
Note: The Integration App requires that the Celigo Shopify Integration App for NetSuite app is NOT installed from the Shopify App store but through the above process only.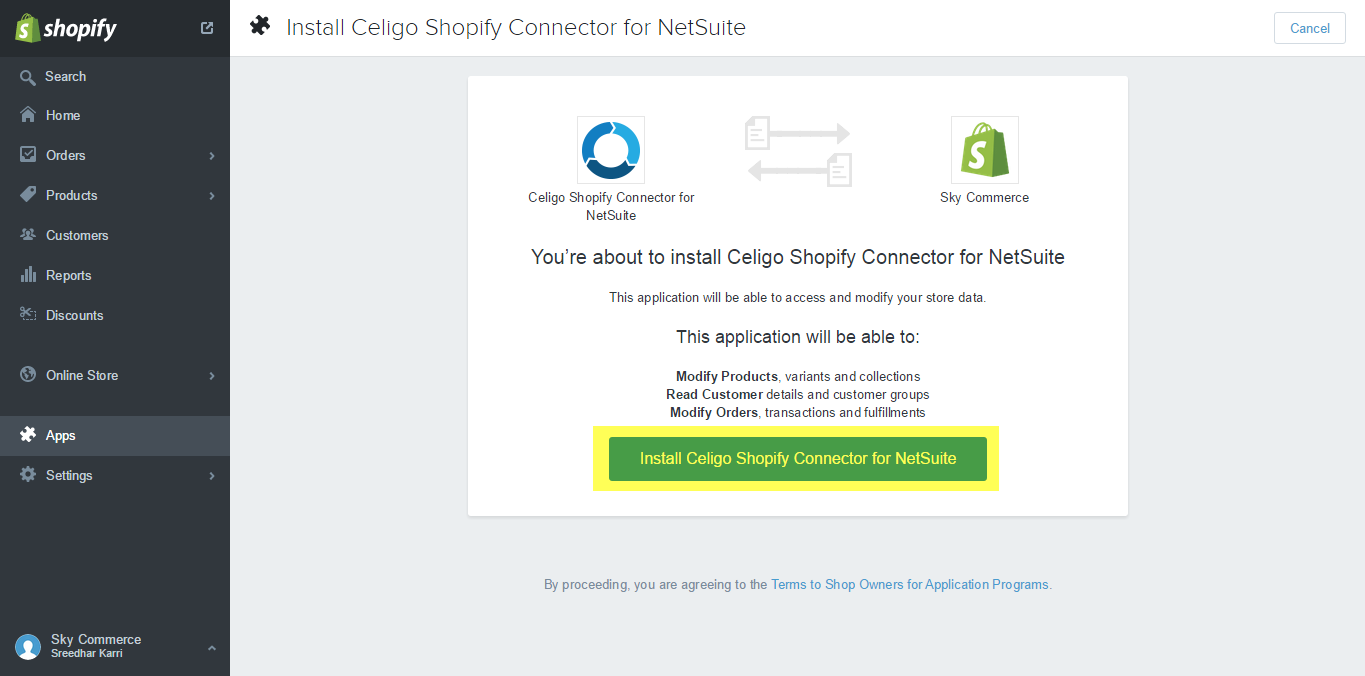 Installation takes a few seconds and the Celigo Shopify Integration App for NetSuite App is installed in your Shopify store and you are automatically redirected back to integrator.io.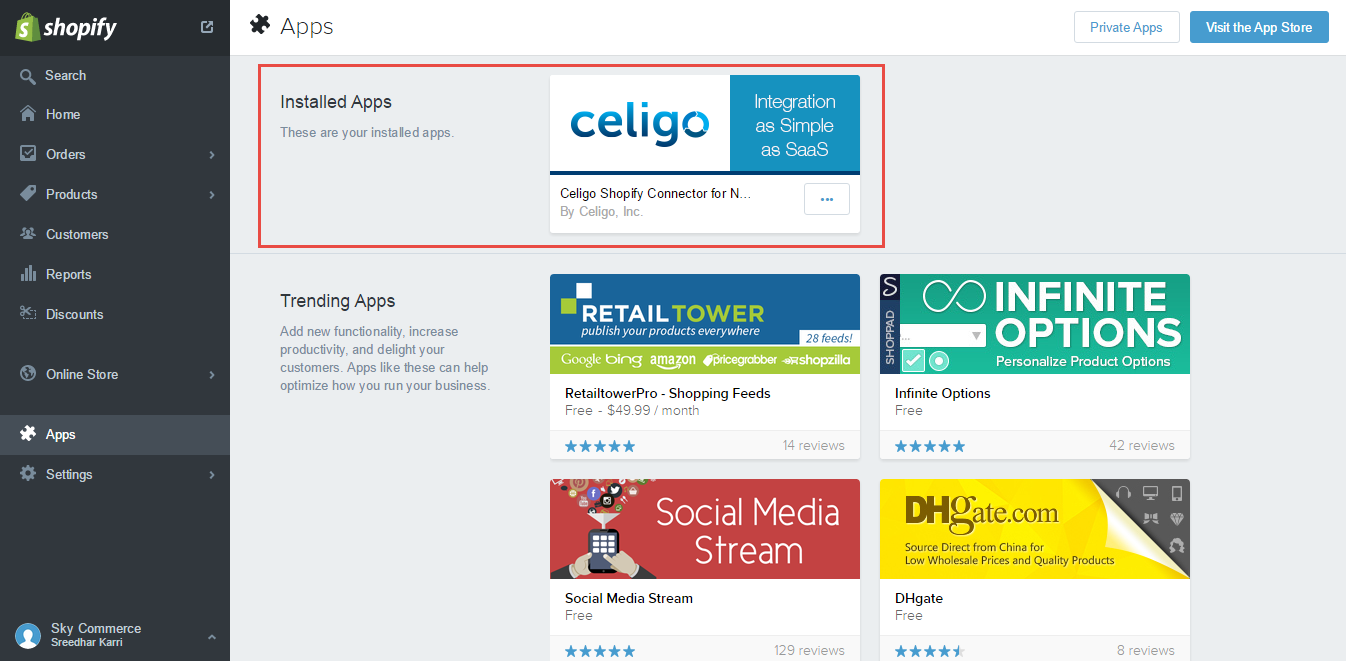 Successful installation is indicated by a green checkmark. Proceed to the next step.
Step 2: Install Shopify bundle for a new store in NetSuite
Click the Install link. After successful integration, the new store components are installed in NetSuite and you will see the integration details. Your additional stores are visible in the store drop-down.
Select the desired store to view the corresponding data flow available for the store.