Note: We've renamed our SmartConnectors to Integration Apps.
NetSuite customers (of type individual) are transferred to Zendesk instantly via the Celigo Integrator
Screens Depicting the Data Flow
Creating a NetSuite customer of type individual.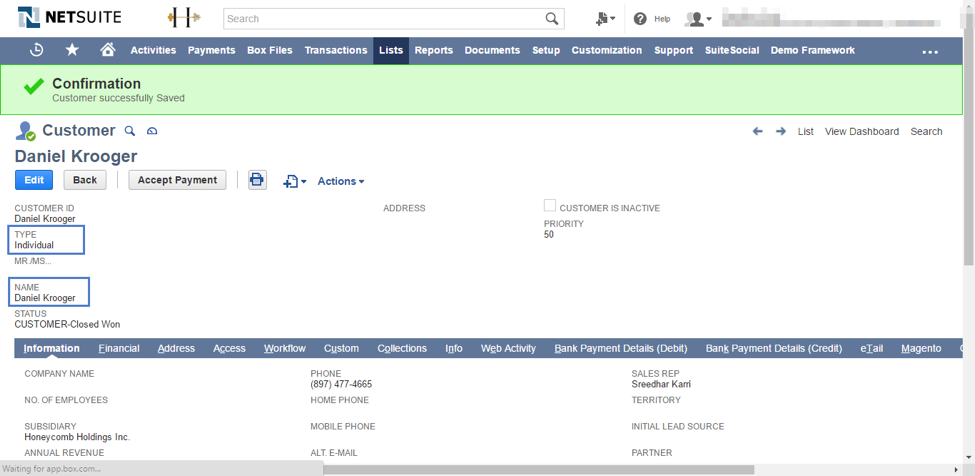 As soon as the record is saved, the data is transferred to Zendesk via a real time flow in Celigo integrator.io. User sync settings in integrator.io.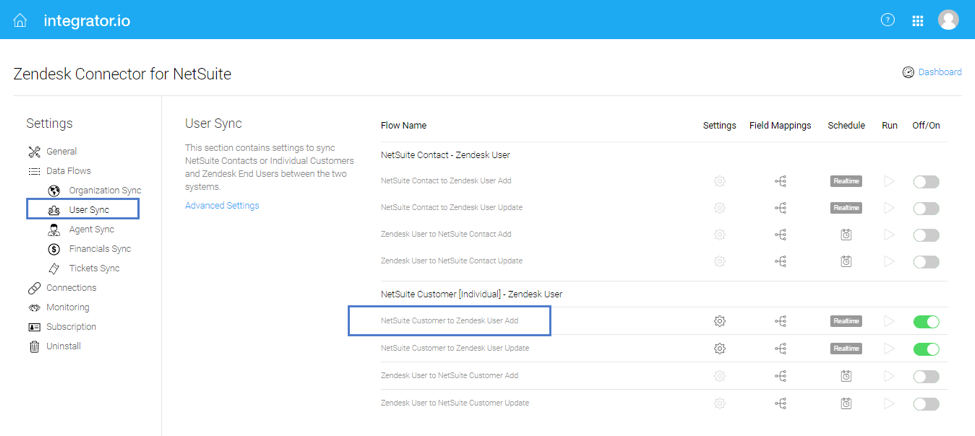 Dashboard displays status of the flow:

The record is visible in Zendesk.