Celigo uses LastPass, a secure and convenient system for password management and sharing. You can use LastPass to share credentials for your accounts such as NetSuite, Magento, Salesforce, and Amazon Seller Central. To share credentials with Celigo, follow these steps:
Important: Do not share credentials over tickets, email, or phone. Celigo personnel are not allowed to accept credentials over channels with security vulnerabilities. Doing so violates security policies and may be grounds for dismissal. If you have attempted to share credentials in this manner, update your passwords to ensure that your accounts are secure.

See Delete LastPass credentials and clear local cache.
Provide Celigo with your LastPass email address
If you currently have a LastPass account
Please provide Celigo with the email address associated with your LastPass account. In turn, Celigo will share a LastPass folder with you in which you may store multiple account credentials to share with Celigo.
If you do not have a LastPass account
For users without an existing LastPass account, follow the steps below to create your account:
Go to lastpass.com.
Click Log in.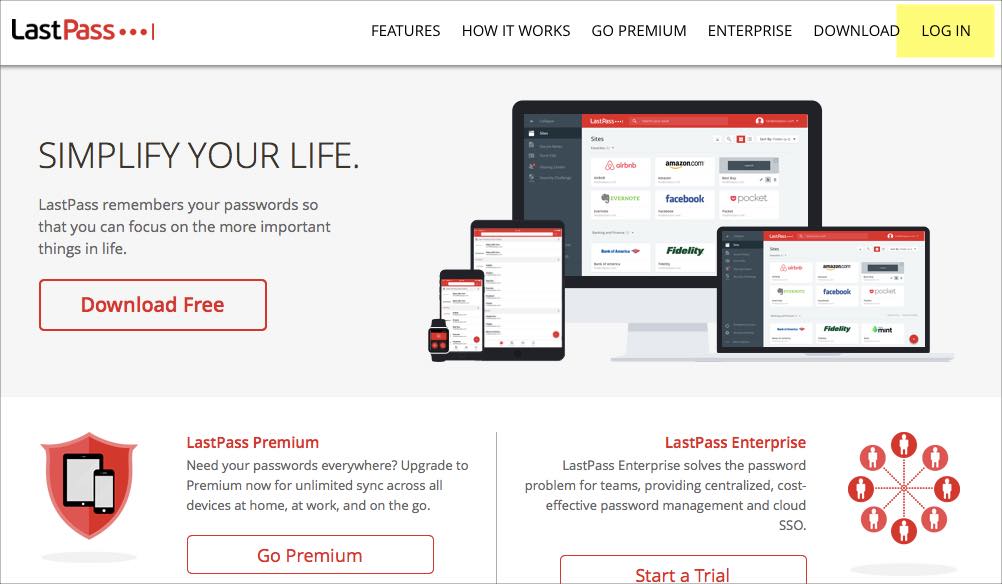 Click Create an account now.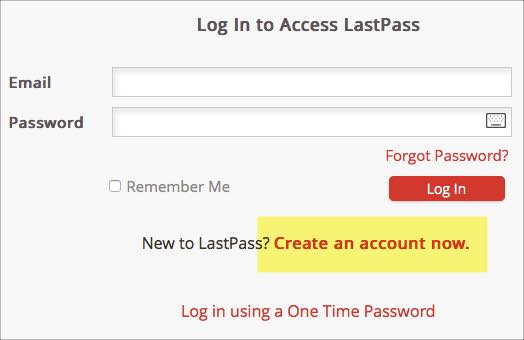 Complete the signup process.
Click Log in again, and this time log in with your new LastPass account.
Generate sharing keys
There are two ways to access your LastPass account. One is through the web portal and the other is through the browser extension. The web browser extension is available for download on the LastPass homepage.
If you are using the LastPass browser extension
If you are using the browser extension, sharing keys are generated automatically and there is no further action needed to enable account sharing. If you download the web browser extension, it is important to ensure that the option to save passwords in your browser is turned on. If it is not selected, any currently stored usernames and passwords will be removed.
If you are using the web portal
To access LastPass through the web portal, navigate to the LastPass home page at lastpass.com. When using the web portal in your first time sharing credentials through LastPass, you may need to generate sharing keys in order to activate account sharing.
The following steps explain how to generate access keys, which you will need to do only once.
Log in to LastPass and click for more options.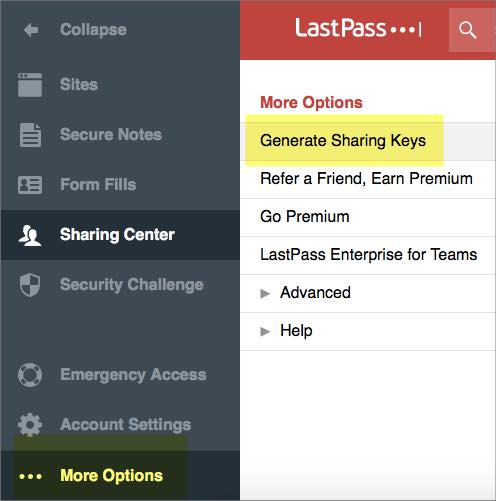 Click Generate sharing keys. (If you do not see this option, that means sharing keys have been enabled already.)
Click Generate.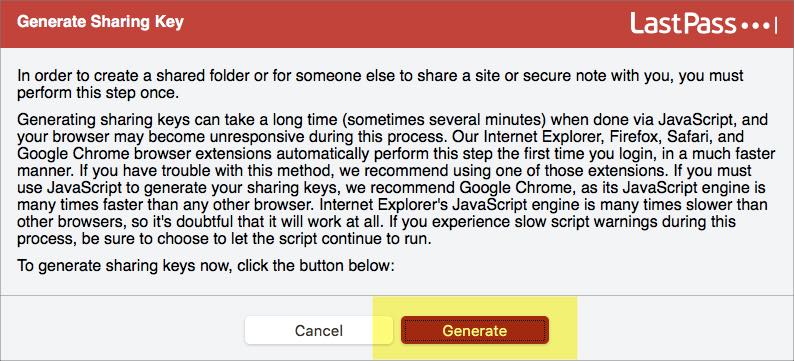 Update your shared accounts
Accept Shared Folder
Once you have shared your LastPass account email with Celigo, Celigo will share a folder with you and you will receive an email message prompting you to accept the folder that was shared.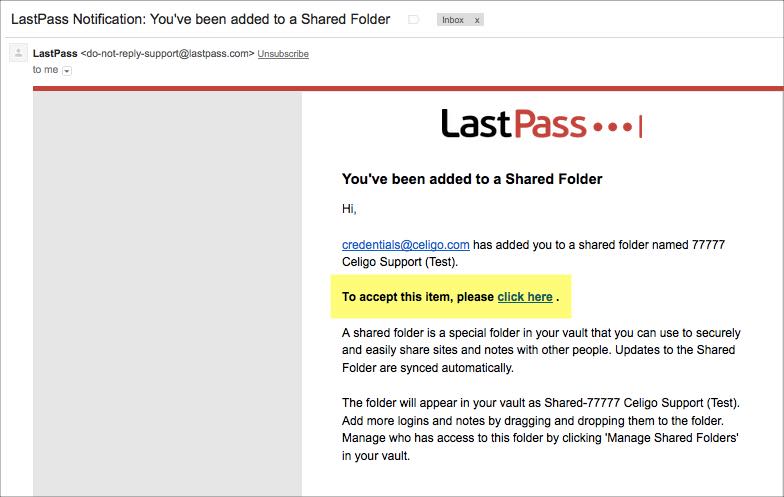 Share Credentials
The shared folder will appear in your Sites and Sharing Center sections. Under Sites is where you see the specific accounts that are shared in that shared folder. Use the Sites section to edit your shared accounts. The Sharing Center just shows you a list of folders without the sites listed for each shared account. This is just an easy way to view all folders that are shared with you.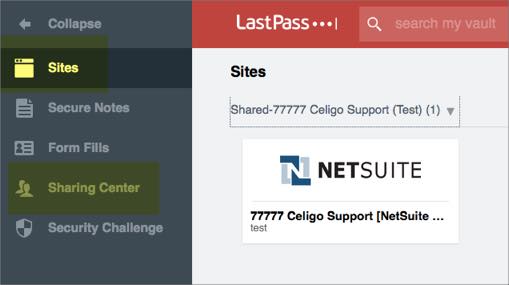 Click the settings icon of the account to edit it.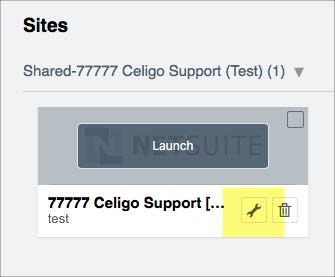 Enter the username and password, and then click Save. You may also add any specific URL you need to share, like for a Magento admin or Shopify store admin.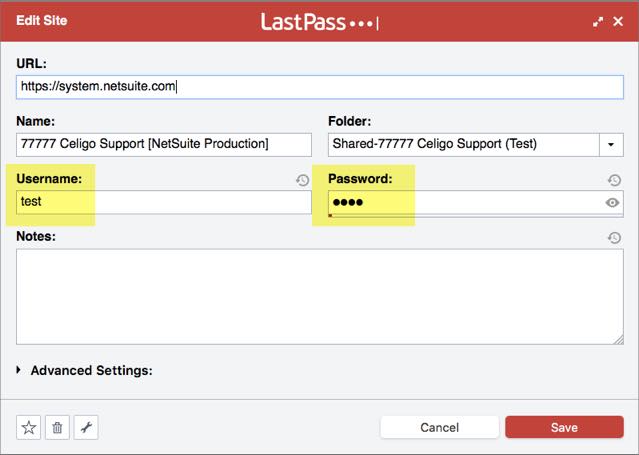 After clicking Save, Celigo resources will be able to access the applications to which you have provided credentials.
Tip: While integrator.io supports signing in with Google, you should not share your Google profile with others to allow access to your integrations.