The 'Map Ship Method' option is available in the Settings > Order > Shipping.

In the 'Map Ship Methods' section, you can create a mapping between ship methods in NetSuite and Walmart. In the Walmart Ship Method section, click on the row and enter the (ship method) value in the text box. In the corresponding NetSuite row, select the NetSuite ship method from the list. (If the list is not displayed, click the 'Refresh' button and fetch the records). Save the settings. Whenever the data flow is triggered, the ship methods will be selected as per the setting.
If the mapped ship methods are not configured, you can manually set them up using the option:
Fail record: When this option is selected, the flow fails if a mapping does not match or if it is not set up and you have the option to manually set it up to a new corresponding value.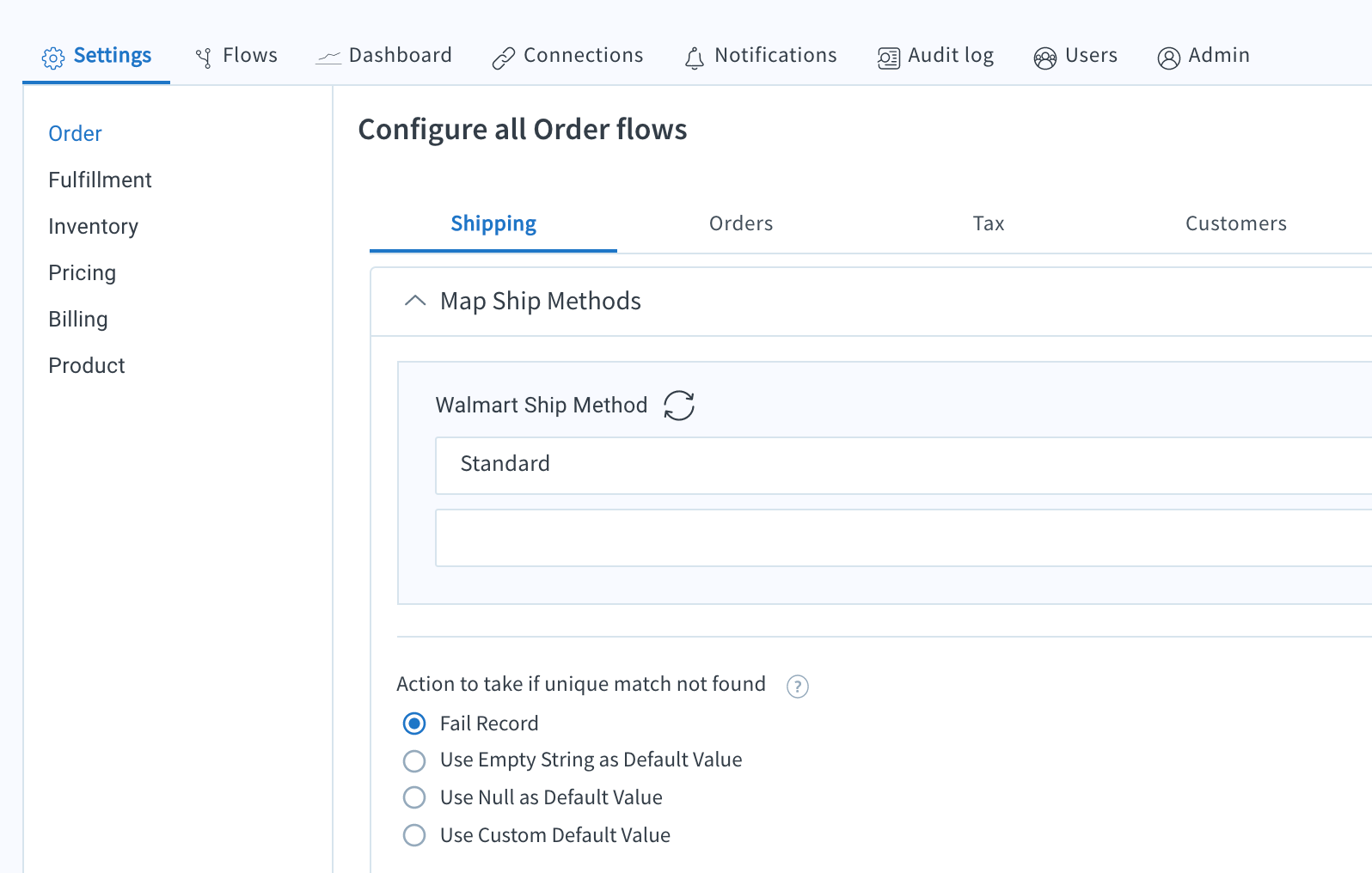 When you deselect the check-box. the new option is displayed in a list. Select an option and save the settings. This default value is mapped for the shipping method.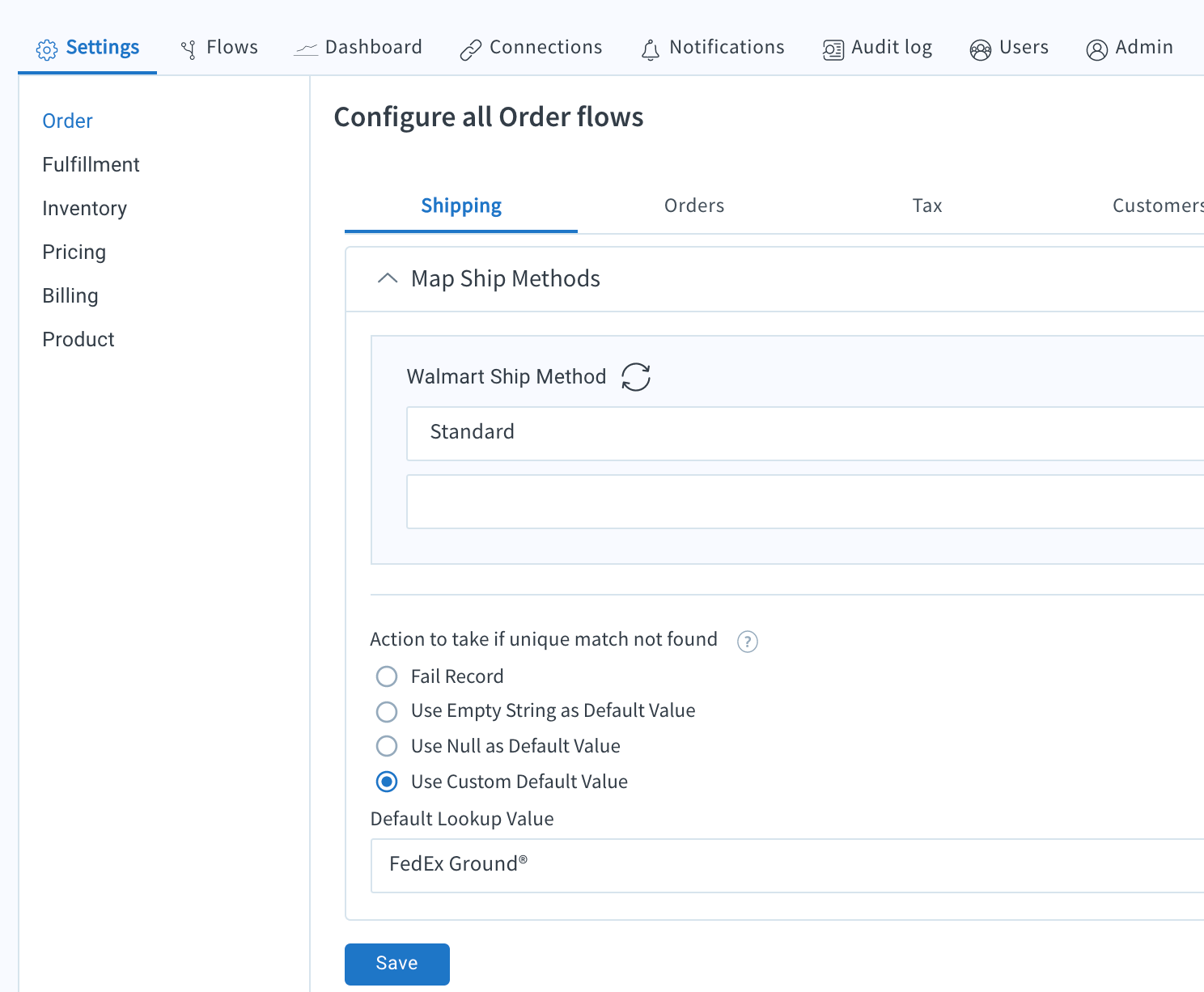 Alternate method
Note: The below method is deprecated and no longer recommended by Celigo.
Alternately, the Ship method mapping can be set up via the Field Mapping section as shown here:
In your integrator.io account, navigate to the Walmart Integration App for NetSuite tile in the dashboard. Click the "Settings" gear icon to open the "Settings" page. Click "Order Sync" Settings in the left navigation pane. In the Order Sync Settings section, select the Order Flow and click to open the Field Mappings page.