Items fulfilled in NetSuite are exported to Shopify in batch flows and can be configured to transfer data in scheduled intervals. The flow also syncs the item fulfillment that includes digital items in an order. The NetSuite Fulfillment to Shopify Fulfillment Add flow can run from every 15 mins to once every week. You can check the status of the export in the integrator.io dashboard. 
Notes:
The integration app only supports creating new fulfillments in Shopify. Updating an existing fulfillment in Shopify from NetSuite is not supported by the Integration App. For mapping information, see Mapper 2.0.
The fulfillment for multiple locations in a single flow run is not supported.
NetSuite Saved Search to sync item fulfillments: Select the desired 'saved search' from the list. Click 'Refresh' to fetch the latest records from NetSuite.
Important: Be sure that the item selected in the Settings > Fulfillment > NetSuite saved search to sync item fulfillments drop-down list and the Flow Builder Export > Saved searches are the same. For more understanding, see the following settings screenshots.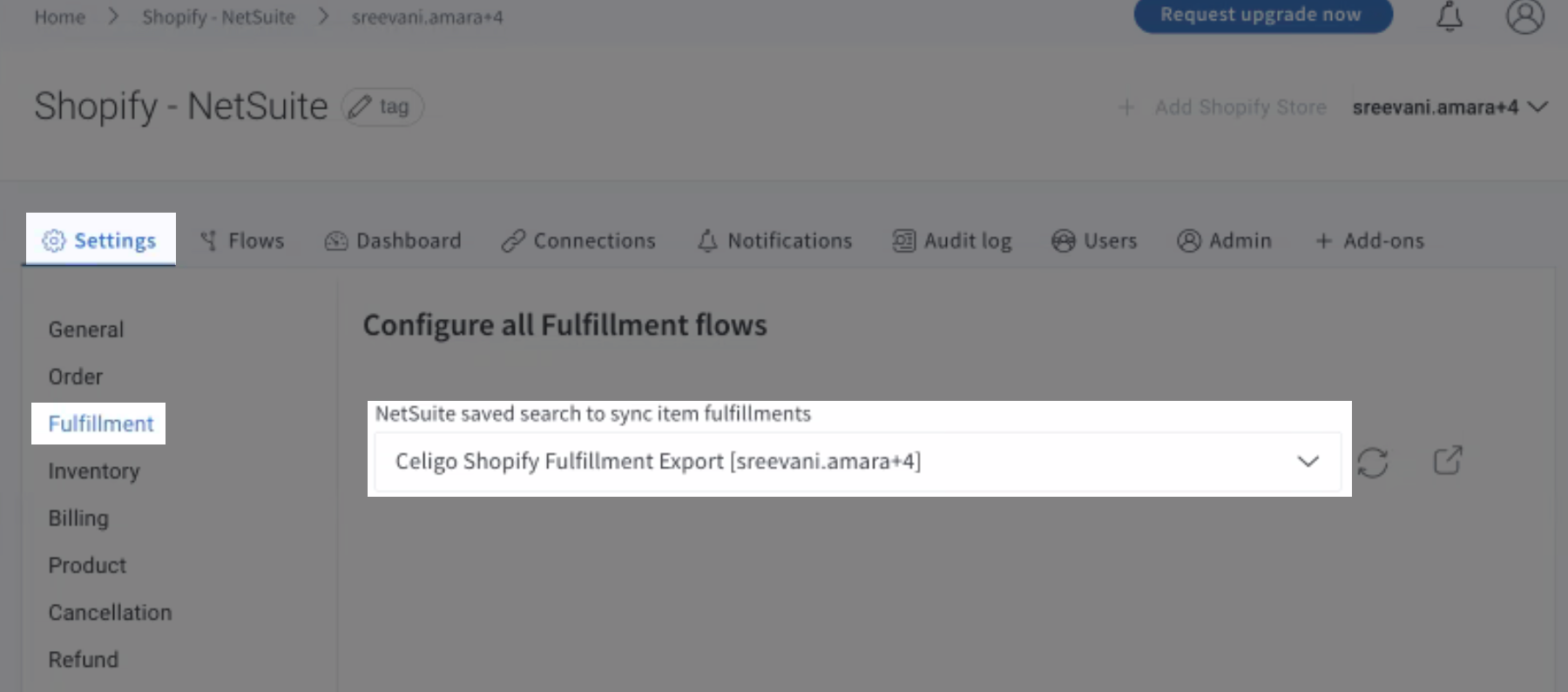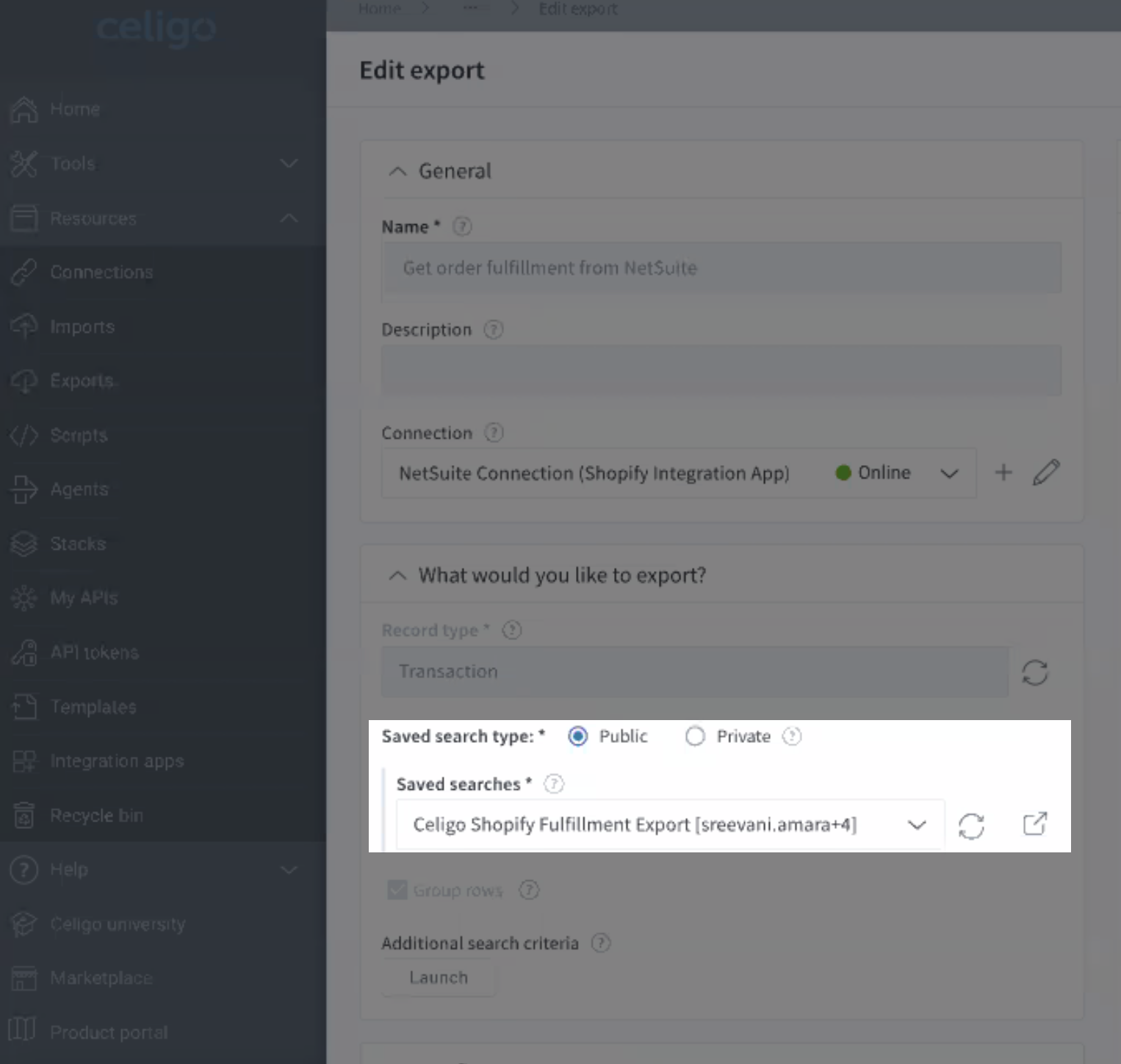 To know more about the setup in NetSuite and Shopify. go to Export shipping and fulfillment info from NetSuite to Shopify.