A default name is automatically assigned to each eBay account during the installation process of the integration app. You can modify the account name to reflect the account name, or include additional information such as the account's location or division name. The account name has a maximum limit of 20 alphanumeric characters. For example, EBAY-US-1.
To rename your eBay account, go to Settings > General > General and enter the new account name (maximum of 20 alphanumeric characters) in the eBay Account Name setting.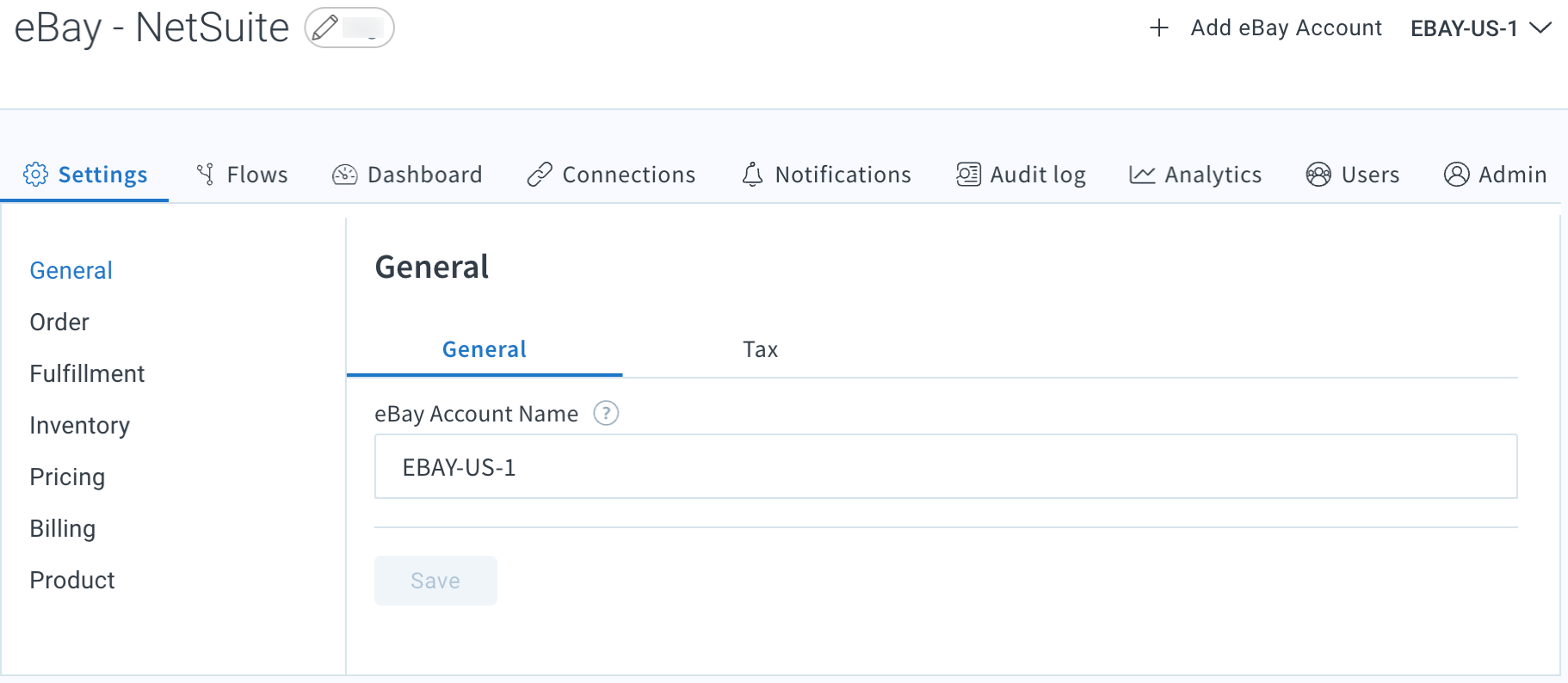 Click Save to rename the account name. Your new account name is updated everywhere it is displayed throughout integrator.io including NetSuite saved searches and any flows and settings in the integration app.