Currently, Celigo supports three versions of the Magento Integration App: the java-based version 2, the Integrator-based version 3, and the Integrator-based version for Magento 2.0. Both version 2 and version 3 are designed for Magento 1.0. To determine which version you are using:
For Magento 2, there's a completely new User Interface:
For Magento 1 (v2 or v3 Integration App), complete the following steps:
Log in to Magento admin panel and go to System > Configuration.
Check if there is a Celigo Magento module. If there is, you have version 3 and if not, you have version 2.
Version 3: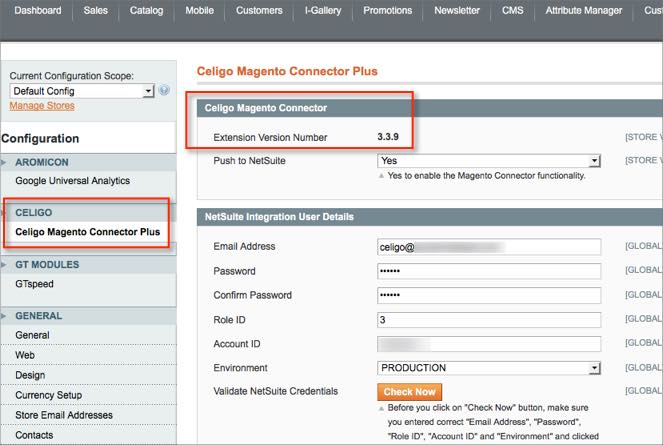 Version 2: